There may not be a bigger storyline that's flown under the radar for the Kansas City Chiefs heading into the 2018 season than the fact that All-Pro safety Eric Berry is returning from an injury that took all but three quarters of football last year.
Berry suffered a torn Achilles early in the fourth quarter of the Week 1 win against the New England Patriots last year.
Since 2013, the Chiefs are 38-16 with Berry on the field, and 15-11 when he's not playing.
His abilities. His leadership—neither can be overstated, and he'll be back on the field with his teammates next week as the offseason continues with Phase 3 getting underway.
This is the Phase that's often referred to as "OTAs," where the guys will compete offense vs. defense in different groupings (7-on-7, 9-on-7, etc.…), as well as team drills, although they still aren't in pads and there's no contact allowed.
But this will be the first opportunity for fans to see Berry back on the field and running around in almost a year.
Besides the obvious game-changing plays like turnovers, tackles-for-loss, or shutting down a guy like the Patriots' Rob Gronkowski—as he did in Week 1 last year before his injury—some of Berry's best plays are actually in simple run defense. He often makes what-would-be 12-yard runs and turns them into 7-yard runs, and 7-yard runs turn into 4-yard runs because he's roaming around and flying downhill with some authority.
They aren't always the flashiest plays, but ask his teammates and coaches, those kinds of plays matter just as much as anything else considering the majority of snaps in a game don't result in highlight-reel material.
Berry allows the rest of the defensive guys a comfortability in knowing they're covered back there.
Considering the safety position is quite obviously the "last line of the defense," Berry's an *actual *safety blanket back there, and it allows for more chances, more creativity, and more attacking from everyone around him.
It can be hard to quantify, but it's very real.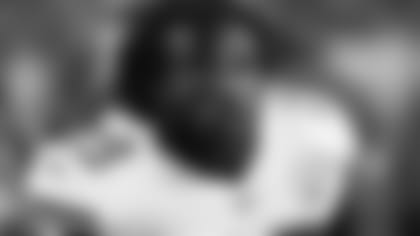 And overall, there may not be a position in today's NFL on either side of the ball that's had more of a change over time in regards to what skill set is required than safety.
These guys are asked to cover more than they ever have before, and they better be willing in the run game or that'll get exposed quickly as well. You need big, fast, athletic guys who aren't afraid to stick their nose in there and who are also athletically-gifted enough to run with world-class athletes down the field without placing a finger on them.
Berry is the epitome of all of this, and that's not even taking into account the natural leadership he brings with everything he's been through, which has been well chronicled.
In addition to Berry coming back from his injury, the Chiefs also return veteran Daniel Sorensen, third-year player Eric Murray, and second-year player Leon McQuay. Those guys will look to lessen the impact of losing veteran Ron Parker, who departed this offseason as the guy with the most snaps played on the Chiefs' defense over the past five years.
Sorensen, who made 14 starts last year working in a bigger role following Berry's injury, led the Chiefs with 88 total tackles.
The Chiefs also signed veteran free agent safety Robert Golden, formerly of the Pittsburgh Steelers, this offseason.
Golden appeared in 92 games for the Steelers over the past six years, primarily being used as a key special teams' player. He was a captain for the Steelers' special teams' units from 2014-16.
The Chiefs also have a couple of intriguing young safeties to watch through offseason workouts, which is headlined by this year's fourth-round pick Armani Watts out of Texas A&M.
Watts' 16 career turnovers at Texas A&M and his overall knack for making plays should lead to some head-turning moments during offseason workouts. He was dealing with a bruised shoulder at rookie minicamp which kept him out the last two days, but Chiefs' head coach Andy Reid said he should be fine.
The other young safety to keep an eye on is former undrafted free agent Jordan Sterns, who was injured last year after going through part of the offseason program and placed on the reserve/non-football injury list on August 4.
Sterns finished his career at Oklahoma State with three-straight seasons with 100-plus tackles, and his 328 total career tackles rank 10thin conference history (since stats started being kept in 2005).