As the Kansas City Chiefs raced to a 5-2 start to the 2017 season, fans, as per usual, responded with their support.
In fact, ticket sales have already reached record highs and continue to be strong as the team approaches arguably the biggest game of the year Monday night against the Denver Broncos.
While Chiefs Kingdom has created an atmosphere at Arrowhead over the years that rivals any in the league, the home opener against the Philadelphia Eagles and the Sunday afternoon matchup against the Pittsburgh Steelers were still two of the highest attended games since the Arrowhead Stadium renovations in 2010, when capacity was reduced.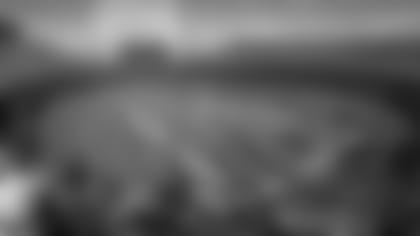 It's not only traditional ticketing options that have benefitted from the team's success this year.
Overland Park-based Tickets For Less has seen their best year of selling Chiefs tickets in their 14-year history.
"They've been one of our strongest events this season," President Dan Rouen explained. "Ticket prices have continued to increase as the success on the field has been strong. Following the home opener, Chiefs tickets for games at Arrowhead were some of the top-performing resale tickets in the country.
"We continue to see huge demand and are really looking forward to Monday night."
To build on the above success, the club has to reliably deliver secure tickets to fans. To accomplish this, the organization has focused on taking advantage of advances in digital technology and is finding new ways to get Chiefs fans into Arrowhead Stadium.
The Chiefs had seen their mobile ticket numbers more than double every year since 2015 when mobile ticket entry was allowed for the first time. The club has expanded mobile-entry for events outside of Chiefs games and has seen strong adoption for both Chiefs games and other events at the stadium.
"Mobile ticketing is an important part of the future of the fan experience at Arrowhead, which is why we began embracing paperless and electronic options for our venue years ago," Chiefs Vice President of Ticketing Tyler Kirby said.
Earlier this season, the Chiefs introduced the "Bud Light Game Day Pass," a mobile-only season ticket for just $200—the lowest price in over a decade for a season ticket.
"We had incredible demand for this product and sold out of our allotment faster than expected," Kirby explained. "To this point, we have gotten great feedback from those fans on their experience."
The Chiefs say that the attendance from this group of buyers consistently is above average, and so far, the mobile-only process has worked well.
"There are always kinks to work out when you launch a new product, but overall we have been very happy with how that offering was delivered and received by fans," Kirby added. "With the mobile-only offer and non-transferable stipulation, we are seeing a real comradery from these buyers on their game day experience, which is something we always hear from fans as being important to their Arrowhead experience."
As a follow up to that, the Chiefs offered the "Charlie Hustle Primetime Pass" for the Monday night game against the Washington Redskins.
This was a mobile-only, non-transferable ticket with a to-be-determined seat location that went to the purchaser's smartphone about three hours before the game.
"Again, I think the feedback was very positive," Kirby explained. "Technology-wise, we didn't experience any issues, and I think fans were almost surprised at what a great value the purchase was."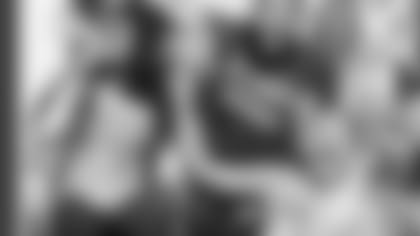 Charlie Hustle, who is locally known as a more forward-thinking, innovative-Kansas City brand, echoed those sentiments.
"We had a great response on the Primetime Pass," Charlie Hustle's Founder, Chase McAnulty, explained. "It was really cool to see a demographic that really was just looking for an entertainment option—not necessarily tied to a seat location or commemorative-ticket entry. They just wanted to be a part of the event, and we jumped at the opportunity to be associated with it."
These new digital offerings for the 2017 season have even opened the door in reaching a new fan demographic as well. Through data that has been collected and analyzed on these programs, the average age of those purchasing the Bud Light Game Day Pass and the Charlie Hustle Primetime Pass is 10 years younger than the average Chiefs Season Ticket Member.
While attendance and ticket sales have been record-setting, the success this season hasn't come without challenges.
"We are seeing more fraud-related issues this season than in years past," Kirby said. "Unfortunately, it's a result that is all-too-common when there is high demand for tickets."
Kirby referenced making sure fans use online verified sources to purchase tickets, as opposed to buying preprinted tickets from individual sellers, where almost all of the fraud is originating.
"We always try our best to get out in front of any fraud issues, but in many situations there is little we can do to help when people don't use a verified ticket source," Kirby said. "There are many legitimate sources to purchase tickets—even as late as the day of the game – and we encourage fans to do their due diligence when shopping for tickets."
As technology advances and the demands of the consumer continue to evolve, the Chiefs will continue to adapt and change along with them to make the game day experience more convenient and streamlined.