The San Diego Chargers (0-0) take on the Kansas City Chiefs (0-0) in Sunday's opener at Arrowhead Stadium. The Chiefs took the last matchup against the Chargers on December 13 by the score of 10-3.
Entering this season, the Chargers are aiming to rebound from a disappointing 4-12 season. To help accomplish that, they rehired Ken Whisenhunt, who was let go by the Tennessee Titans this offseason, back to the offensive coordinator position, which he held in 2013.
"It's been a very smooth transition," head coach Mike McCoy said via conference call on Wednesday. "Ken was here obviously in 2013 with us and did a great job there and he was fortunate enough to move on for a little bit and had an opportunity to make some changes this year to bring him back in and so it's been very smooth. The system's in place."
Back in July, Whisenhunt told Chargers.com he wanted to see a bit more balance in the passing game in 2016.
"When you are in shotgun, it enables you to do some different things," Whisenhunt explained, "but a lot of times it is good to be under center, go downhill and get after guys. It makes the linemen feel like bad asses. Part of that is being able to run the football better. It sets up some of your play action.  But, there are a lot more versatile things you can do from shotgun from the standpoint of your back being able to cross protect from both sides. 
"When you have a quarterback like Philip that understands protections, it can really help with that because when the defense brings pressure, and you don't have to throw it quick but can actually let a play develop, you can really hurt a team that way.  It's important to do both.  We had a pretty good balance with that in 2013."
Here's a look at the Chargers coaching staff:
Special Teams Coordinator
Familiar face: Chargers wide receivers coach Nick Sirianni began his NFL career as the Chiefs offensive quality control coach before being promoted to wide receivers coach in 2012.
It is obvious, but the Chargers offense revolves around Rivers, who will play his 13th season in the NFL in 2016.
One of the biggest additions to the Chargers offense this season is wide receiver Travis Benjamin, who came off the best season of his career in 2015 as a Cleveland Brown. Benjamin had 966 yards receiving and 5 touchdowns in Cleveland.
On the other side, San Diego's primary receiver, Keenan Allen, returns after putting up more than 700 yards receiving and 4 touchdowns in 2015 before he suffered a season-ending kidney injury in early November.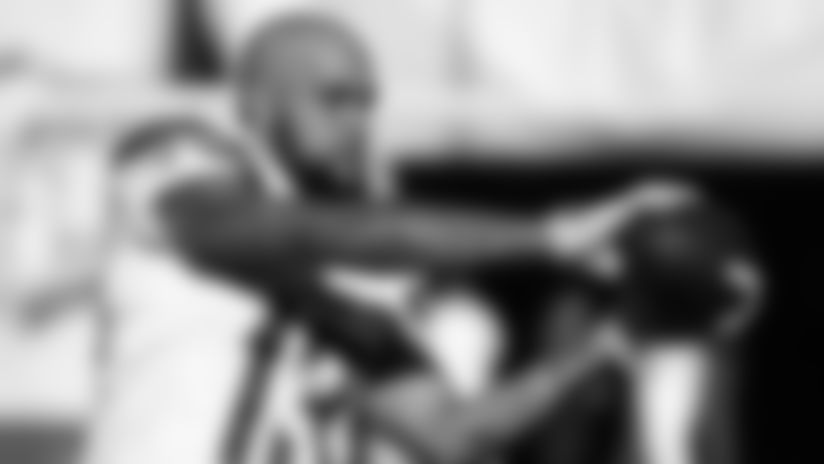 Matt Slauson, with eight years experience, leads a veteran starting offensive line (33 years of experience) at center.
"They've strung together a nice offseason to this point," Rivers said. "Slauson is a big guy at center and has brought a whole new mentality to this line and helped tie everything together. We certainly feel good about the five we've got and hopefully we'll be able to keep them together along this stretch of the season."
In the ground game, second-year running back Melvin Gordon looks to rebound from a tough rookie season as Danny Woodhead provides the veteran leadership.
"I think he's certainly grown to be comfortable in the system," Rivers said of Gordon. "Woodhead seems more comfortable out of shotgun just from his history in New England. You certainly won't change what you do and what works best based on a back's comfort level. You do what you can but you've got to go with what works best for the team as a whole."
Familiar face:Third-string tight end Sean McGrath played with the Chiefs in 2013.
Here's a look at the unofficial offensive depth chart for the Chargers:
San Diego Chargers Offensive Depth Chart (Unofficial)
Here's a look at the Chargers numbers and ranks so far this season on offense:
| | | |
| --- | --- | --- |
| | | |
| | | |
| | | |
| | | |
| | | |
| Net Rushing Yards Per Game | | |
| Net Passing Yards Per Game | | |
| | | |
| | | |
| | | |
| | | |
| | | |
| | | |
The Chargers announced two new defensive captains this season—linebacker Manti Te'o, who was drafted by the team in 2013, and defensive tackle Brandon Mebane, who came to the Chargers after spending the first nine seasons of his career in Seattle.
Te'o led the Chargers in total tackles in 2015 with 83 (63 solo) and shares the middle of the defense with second-year LB Denzel Perryman. McCoy said recently that their chemistry has noticeably improved this preseason.
"I think the more you play and the more you play with each other, especially those two guys inside … the quicker things happen," McCoy said. "Little words that have to spell it all out for them, or eye contact or whatever it's going to be; or it might even just be route or formation recognition quicker, so they can pass things off or it just happens faster and faster. There's nothing like experience in this league, so they only get better the more they play together."
Mebane has 349 combined tackles, 15.5 sacks and a Super Bowl XLVIII championship to his name, and that equates to veteran defensive leadership for San Diego.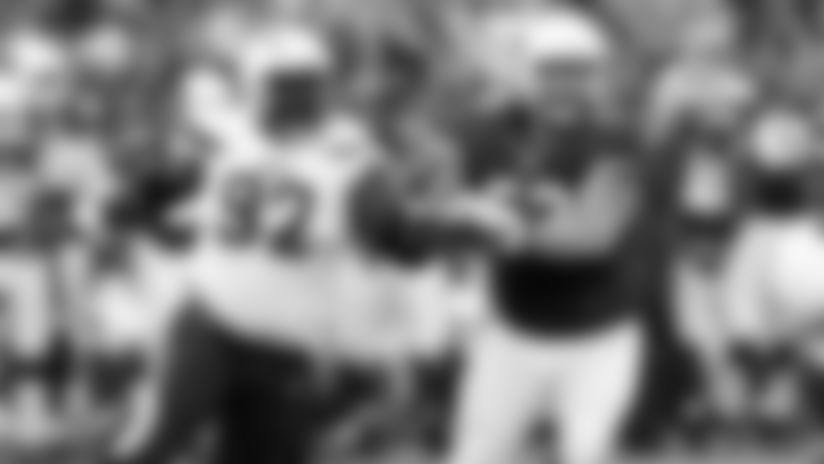 The defensive look will be a little different for the Chargers than in recent years, as free safety Eric Weddle left the team this offseason for the Baltimore Ravens after spending the first nine years of his career in San Diego.
McCoy outlined how they are planning to replace the two-time All-Pro during his conference call.
"Eric is a very talented player and he was the leader of our team, of our defense and did an outstanding job for us," McCoy said. "In this business, change happens. I think the guys who've jumped in his position – we brought Dwight Lowery in. Dwight has done a nice job for us, and we have some players last year that got some valuable playing time and have done a nice job."
Chiefs quarterback Alex Smith later noted how odd it has been to watch Chargers preseason film without seeing Weddle in the secondary.
Rookie defensive end and 2016 No. 3 overall pick Joey Bosa has yet to practice for San Diego in pads. Though it is unlikely he will play, the Chargers have yet to officially rule him out.
If he cannot go, 2015 sixth-round defensive end Darius Philon is expected to play in his place. Philon has 5 career tackles in 8 games.
As far as other players to watch, head coach Andy Reid called third-year cornerback Jason Verrett a player with the "eye of the tiger" during his conference call with San Diego media on Wednesday.
"Take the two (cornerbacks) right there," Reid said, per Chargers.com.  "They're not the biggest guys, but they are talented as all get out.  I had (Verrett) over in the Pro Bowl and he has the eye of the tiger and I had (Flowers) here.  They are competitive guys and they can play with anybody."
Familiar Face: First-string cornerback Brandon Flowers spent six seasons (2008-13) in a Chiefs uniform.
Here is a look at the Chargers defensive depth chart:
San Diego Chargers Defensive Depth Chart (Unofficial)
Here's a look at the Chargers numbers and ranks so far this season on defense:
| | | |
| --- | --- | --- |
| | | |
| | | |
| | | |
| | | |
| Net Rushing Yards Per Game | | |
| Net Passing Yards Per Game | | |
| | | |
| | | |
| | | |
| | | |
| | | |
| | | |
Finally, here's a side-by-side comparison of the individual statistical leaders for both teams: