Entering Sunday's game against the Kansas City Chiefs, the Baltimore Ravens find themselves on the wrong end of 4-9 record, but that is due to one of the unluckiest seasons to date regarding injuries.
"This is a bottom line business, and we haven't been good enough to be in the mix in December," Ravens head coach John Harbaugh said. "We have to find ways to get better, and we will continue to work on that every day."
The Ravens have 18 players currently listed on Injured Reserve, including their starting quarterback (Joe Flacco), starting running back (Justin Forsett) and their best wide receiver (Steve Smith).
"I guess it's a record, from what it sounds like," Harbaugh told the local Chiefs media this week. "I don't really have an answer for it or a reason for it. We're looking at a lot of other things that we're trying to deal with, but I'm sure it's something that they're going to look at in the offseason and try to figure out."
The Ravens have lost their last two games in a row, first to the Miami Dolphins (15-3 L) and then to the Seattle Seahawks (35-6 L).
Here's a look at the Ravens coaching staff:
Special Teams Coordinator
With QB Joe Flacco out for the season due to a torn ACL and MCL, the Ravens have put the team on the back of Matt Schaub, but Schaub missed last week's game against the Seahawks because of a chest injury. Veteran QB Jimmy Clausen played in his place.
Although Schaub has been limited in practice this week thus far, Harbaugh confirmed that the Ravens would likely turn back to him if he finished the week healthy.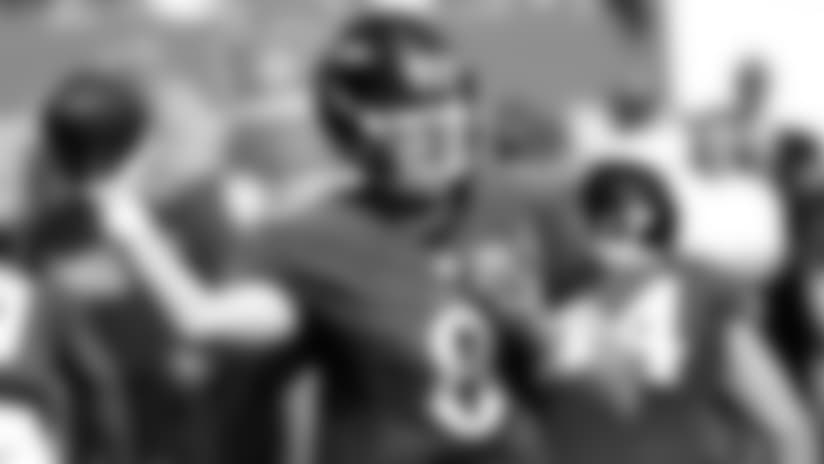 "I think we'd lean that way," he said. "He's been here the whole year with us and I think he'd deserve that opportunity. I'm not going to say for sure, but that'd be the way I would lean."
Schaub, who has a career passer rating of 89.1, has 3 touchdowns and 4 interceptions in the two games he's started this season.
Clausen said that he is still in the process of grasping the offense.
"This is my third week here in Baltimore, so I'm still doing a lot of learning," he said.
Whether it's been Schaub or Clausen for Baltimore, the primary target in the offense has become WR Kamar Aiken. Aiken bounced around the league (Bills, Bears, Patriots) before finding a home with Baltimore in 2013.
Aiken leads the team in receptions (54), yards receiving (674) and touchdowns receiving (T-4).
Since Forsett's injury, Javorious Allen has taken the majority of snaps at running back for the Ravens.
Allen has 101 rush attemps for 381 yards (3.8 yards per attempt) and no touchdowns this season.
Tight end Crockett Gillmore could miss the game with a back injury, so expect rookie Maxx Williams to start for the Ravens.
Familiar Face: Richard Gordon, Baltimore's fourth-string tight end, played with the Chiefs in 2014.
Here's a look at the unofficial offensive depth chart for the Ravens:
Baltimore Ravens Offensive Depth Chart (Unofficial)
Here's a look at the Ravens numbers and ranks so far this season on offense:
| | | |
| --- | --- | --- |
| | | |
| | | |
| | | |
| | | |
| | | |
| Net Rushing Yards Per Game | | |
| Net Passing Yards Per Game | | |
| | | |
| | | |
| | | |
| | | |
| | | |
| | | |
The Baltimore Ravens defense allows 347.8 yards per game, ranking it 15th in the league. The Ravens allow 248.3 yards passing per game (No. 21) and 99.5 yards rushing per game (No. 11).
Linebacker Elvis Dumervil leads the Ravens in sacks with 6.0, and he is one of 13 players on the team with at least 1.0 sack.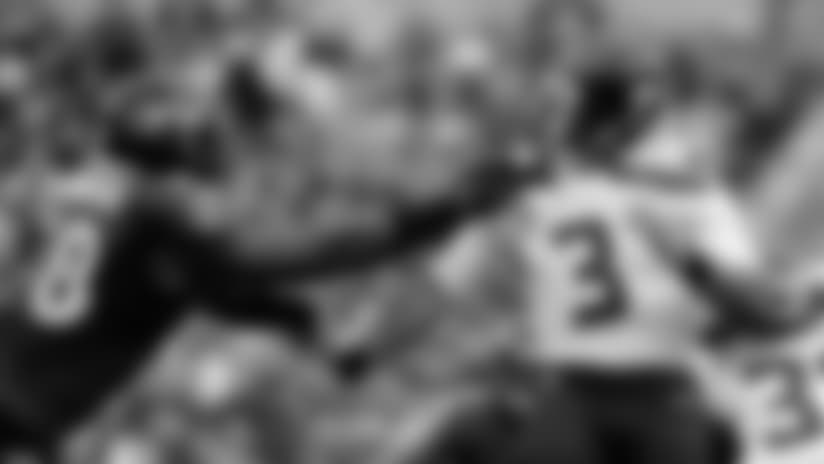 The Ravens have struggled to turn the ball over this season, totaling just 11 takeaways. Since the offense has turned the ball over 23 times, Baltimore has a negative-12 turnover differential, which is the second worst in the league (Dallas Cowboys – negative-15).
Cornerback Jimmy Smith leads the Ravens in interceptions with 2. Safety Will Hill and CB Lardarius Webb each have an interception apiece.
Here is a look at the Ravens defensive depth chart:
Baltimore Ravens Defensive Depth Chart (Unofficial)
Here's a look at the Ravens numbers and ranks so far this season on defense:
| | | |
| --- | --- | --- |
| | | |
| | | |
| | | |
| | | |
| Net Rushing Yards Per Game | | |
| Net Passing Yards Per Game | | |
| | | |
| | | |
| | | |
| | | |
| | | |
| | | |
Here's a side-by-side comparison of the individual statistical leaders for both teams: