The Buffalo Bills enter Sunday's game against the Kansas City Chiefs with the same 5-5 record, but they took a much different route in getting there. After starting the season 3-4, the Bills have won two of their last three games.
Buffalo is on a short week after losing to the New England Patriots, 20-13, on Monday Night Football. The Bills currently sit in eighth place in the AFC.
Rex Ryan is in his first season as head coach of the Bills after coaching the New York Jets from 2009 to 2014.
"I just think it's going to be a very competitive game," Ryan said when asked about the upcoming matchup. "I think when you look at it, the teams are built similarly. You've got teams that have some talent, especially on defense. You've got some guys that can rush the passer. You've got some guys that are good in coverage and are aggressive. You look offensively, it's going to be a little different there. [The Chiefs] do a lot of screens and stuff like that. Both teams are set to run the ball, but they do a lot of different screens and bunches and all this type of stuff that they do. Both teams have got really good tight ends. They've got a great playmaker at the wide receiver position. So, they're similar that way but we'll see.
"I think both teams are desperate to win this game because we know what it means. Both teams are fighting to try to get into the playoffs, so we know it's a critical game for both teams."
Here's a look at the Bills coaching staff:
Special Teams Coordinator
The Bills offense is led by quarterback Tyrod Taylor, who is starting in 2015 for the first time in his career.
Taylor has put together an efficient year to this point, throwing for more than 1,500 yards with 11 touchdowns and just 4 interceptions.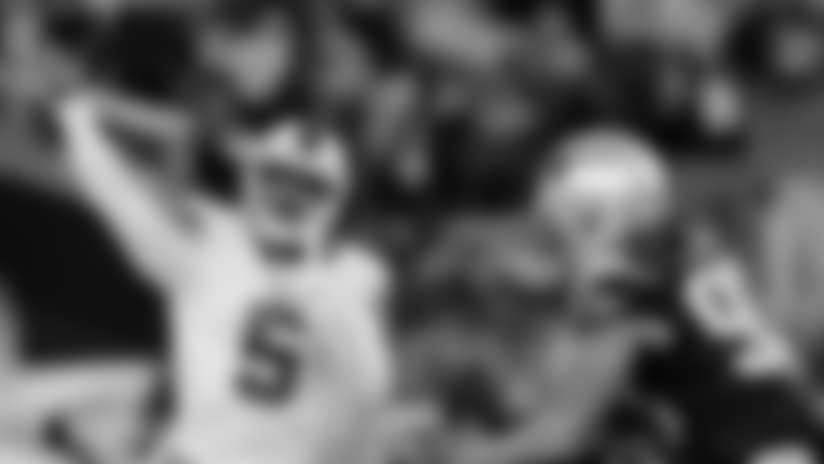 Chiefs defensive coordinator Bob Sutton says Taylor reminds him of a quarterback the Chiefs saw firsthand at Arrowhead Stadium last season.
"I think Russell Wilson is a guy that he reminds me the most of," he said, "and not only in his style, [but also] I think his composure on the field reminds me a lot of Russell. Russell is very even-keeled, reacts and responds to about anything that happens out there. Just from afar, that's kind of how I feel about Tyrod, I think he's done a great job of that. And he kind of goes unnoticed—his statistics would really be matching Philip Rivers.
Sutton also complimented Taylor on his leadership ability.
"You get the feeling watching the players respond to him, so that's a huge asset," he said. "I think he's going to be a really, really good player in this league. I think he's in a great system for what he does."
Taylor runs a Bills offense that will both run and pass the ball—almost equally. Taylor and the Bills have 297 pass attempts and 299 rush attempts.
Taylor's favorite target in the offense is tight end Charles Clay (60 targets, 41 receptions), but he has scored using eight different receivers this season.
Despite what could be considered a down year for wide receiver Sammy Watkins, he is without a doubt Buffalo's most dangerous weapon.
Running back LeSean McCoy, a player head coach Andy Reid is familiar with from their time together in Philadelphia, serves as the team's primary running back. Karlos Williams, the second string, has 5 touchdowns rushing on the season.
Here's a look at the unofficial offensive depth chart for the Bills:
Buffalo Bills Offensive Depth Chart (Unofficial)
Here's a look at the Bills numbers and ranks so far this season on offense:
Offensive Numbers

Net Rushing Yards Per Game

Net Passing Yards Per Game
Buffalo's aggressive defensive scheme is very similar to that of the Chiefs, and that's because of the coaching personnel.
Rex Ryan and Bob Sutton spent time together on the coaching staff of the New York Jets from 2009 to 2012.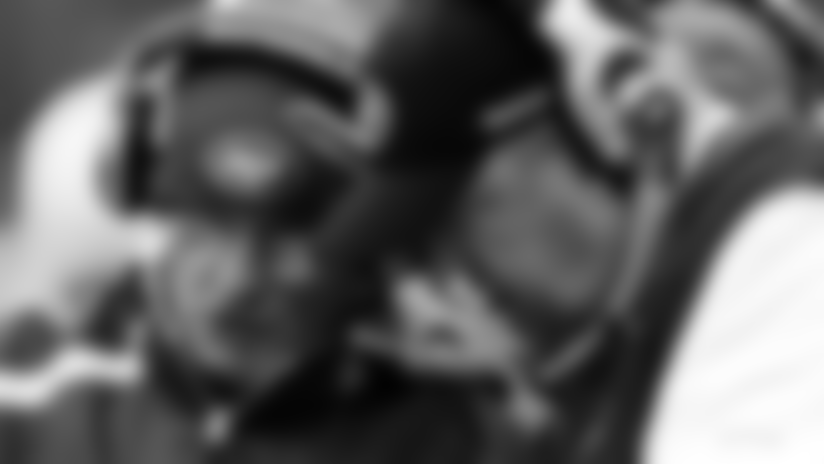 "He's as good a guy as there is and he is one heck of a football coach," Ryan said of Sutton this week. "He knows so much football, was such a great guy. He was my assistant head coach when I was there with the Jets and I leaned on him a great deal. Just a super knowledgeable guy that the players know what they have. He's special."
The Bills defense gives up 350.2 yards per game, which ranks 17th in the league. Buffalo's front seven is known for the pressure they are capable of putting on a quarterback, but after recording a league-high 54 sacks in 2014, they've only been able to muster up 15 sacks through their first 10 games in 2015.
Defensive linemen Jerry Hughes and Mario Williams lead the Bills with 3 sacks apiece. Despite dealing with a foot injury, Williams has said that he expects to play Sunday.
Like the Chiefs (14), the Bills have managed to frequently pick off opposing quarterbacks this season (11). Six different players have interceptions for the Bills.
Here is a look at the Bills defensive depth chart:
Buffalo Bills Defensive Depth Chart (Unofficial)
Here's a look at the Bills numbers and ranks so far this season on defense:
Defensive Numbers

Net Rushing Yards Per Game

Net Passing Yards Per Game
Finally, here's a side-by-side comparison of the individual statistical leaders for both teams: