The Detroit Lions (1-6) head into Sunday's matchup against the Kansas City Chiefs (2-5) with a new offensive play caller in quarterbacks coach-turned offensive coordinator Jim Bob Cooter, who was promoted just this week after the former offensive coordinator was fired right before the team left for London earlier this week.
The team also fired its offensive line coach, as well as two offensive line assistants.
Cooter, who spent the 2012 season with the Chiefs as an offensive quality control coach, has never called plays at the NFL level in his seven seasons.
The Lions felt like a move was needed as they are currently tied for the worst record in the NFL with the Baltimore Ravens.
Special Team's Coordinator
Offensively, the Lions are led by quarterback Matthew Stafford, who is completing the highest percentage of his passes in his career thus far in 2015 (65 percent) but has also tossed 9 interceptions, which is only surpassed by Peyton Manning and Sam Bradford (they lead the league with 10).
One of the reasons for those numbers is the lack of a running game for the Lions, who average a league-worst 68 yards per game on the ground.
Because of that, the Lions often find themselves in long-yardage situations. Take that combined with a league-worst passer rating of 49.53 against the blitz, which can happen often if you're facing a third-and-long consistently, they have turned the ball over a league-high 18 times this season as a team.
They're hoping a change at offensive coordinator and a new offensive line coach in Ron Prince, the former Kansas State coach who was previously working with their tight ends, will be enough to spark their offense this week against the Chiefs in London.
Detroit's biggest offensive weapon is arguably the most intimidating receiver in all of football, Calvin Johnson.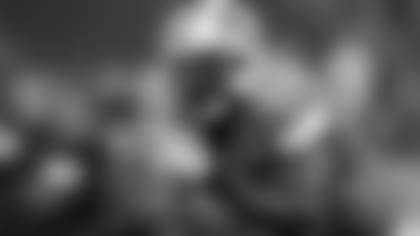 At 6 feet 5 and 237 pounds, Johnson, aka "Megatron," is a physical mismatch in any one-on-one situation.
"No matter how good your coverage is (on Johnson), they're going to throw it up anyway," cornerback Sean Smith said. "His big plays are usually touchdowns. Just knowing that, regardless of how good you cover the situation, you have to be ready because they're going to just chuck it up.
"Contest the throws, contest the catches, all that. It's going to be a physical game."
Johnson has 574 yards receiving and 3 touchdowns on a team-high 70 targets so far this season.
Here's a look at the Lions offensive depth chart:
Detroit Lions Offensive Depth Chart (Unofficial)
Here's a look at the Lions numbers and ranks so far this season on offense:
Net Rushing Yards Per Game
Net Passing Yards Per Game
Defensively, the Lions are led by third-year player Ezekiel Ansah, better known as "Ziggy."
Ansah leads the Lions with 6 sacks, which ties him for fourth-most in the NFL right now. At 6 feet 5 and 278 pounds, the Chiefs will have their hands full with the former Brigham Young University standout.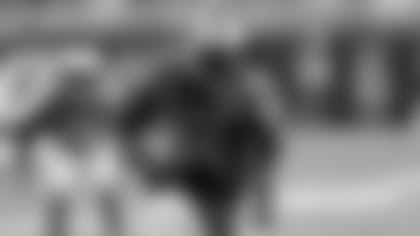 "Well, not only did he go to the greatest university in the country, but he's a good football player," Chiefs coach Andy Reid, also a BYU alum, said on Wednesday. "He's a good kid too—great story and you're watching him mature as we go here.
"He's caught our eye, I think he's probably caught everybody's eye in the National Football League. He's putting together a pretty good year. So we'll know where he is. He's not the only one they have, so you've got to make sure you've got them all covered, but he's playing at a very high level right now."
One of the guys who might be tasked with covering Ansah along the Chiefs offensive line is veteran Jeff Allen, who is ready for the challenge of playing a great young player.
"He's freakishly athletic," Allen said of Ansah. "He does some things that a lot of people can't do. That's something that's very special in this league because a lot of guys are athletic, but he's at a different level.
"He has a high motor and can rush the passer really well, long arms—he's good in the run game. You just have to be physical with him and give yourself a chance."
Here's a look at the Lions defensive depth chart:
Detroit Lions Defensive Depth Chart (Unofficial)
Finally, here's a side-by-side comparison of the individual statistical leaders for both teams:
---
The Chiefs take on the Lions in Week 2 of the 2011 season