The Kansas City Chiefs (1-1) travel this week to take on the Green Bay Packers (2-0) on the nationally televised ESPN Monday Night Football at historic Lambeau Field in a key matchup between two teams currently ranked in the top six of NFL.com's recent Power Rankings.
The Chiefs are coming off a 31-24 loss to the Denver Broncos last Thursday night, while the Packers beat the Seattle Seahawks 27-17 to avenge their loss from a season ago in the NFC Championship game.
The Chiefs own a 7-3-1 overall record against the Packers in the all-time series and they're one of just two teams that have never lost at Lambeau Field (3-0). The Houston Texans are the other team as they beat the Packers the one time they played in Green Bay.
Here's a quick look at the Packers coaching staff:
Green Bay Packers Coaching Staff
Special Team's Coordinator
Here's a look at the Packers offensive depth chart (unofficial):
Green Bay Packers Offensive Depth Chart (Unofficial)
Here's a look at the Packers defensive depth chart (unofficial):
Green Bay Packers Defensive Depth Chart (Unofficial)
When you're talking about the Packers, there's no reason to start with anyone but quarterback Aaron Rodgers.
He's the reigning NFL MVP and has completed 76.8 percent of his passes for 438 yards with 5 touchdowns and not a single interception through his first two games of 2015.
Rodgers has been historically good at Lambeau Field as well.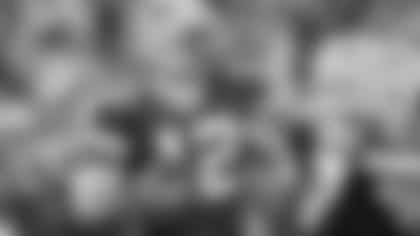 He's 4-1 at home on Monday Night Football and hasn't thrown an interception on his home field since December 12, 2012.
In his last 18 home games, Rodgers has thrown 43 touchdowns and no interceptions, spanning 545 consecutive passing attempts.
"He's good in the pocket," Chiefs coach Andy Reid said of Rodgers. "He's good outside the pocket. He does a nice job extending plays, but you have to play.
"You have to rush him like you would a good football player and stay disciplined with it."
They lost starting right tackle Bryan Bulaga for the next several weeks as he's dealing with a torn meniscus in his knee, which means Don Barclay will likely see time at right tackle again this week.
According to Pro Football Focus, Barclay allowed 10 quarterback hurries in their win last week over the Seahawks.
Justin Houston is most often lined up across from the opposing team's right tackle and he's currently ranked as the No. 1 3-4 outside linebacker in the NFL.
At running back, Eddie Lacy missed practice on Thursday with an ankle injury and his status is one to follow throughout the week leading up to the game.
If Lacy can't play on Monday, veteran James Starks would see the lion's share of the carries for the Packers.
On the outside, Randall Cobb is Rodgers' go-to receiver right now with the season-ending injury to Jordy Nelson earlier this preseason. Cobb has a team-leading 13 receptions for 154 yards and 1 touchdown.
Another player to keep an eye on the outside is veteran James Jones, who just recently returned to the Packers after spending last season with the Oakland Raiders.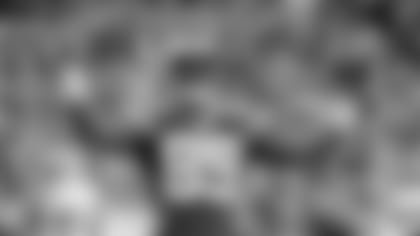 In two games this season, Jones has 5 receptions, three of which have resulted in touchdowns.
Defensively, the Packers are still led by Clay Matthews, who moves over from the outside linebacker position that made him a household name, to playing inside linebacker.
"It's different seeing him there because you're so used to seeing him there on the line of scrimmage and coming to get you," Chiefs quarterback Alex Smith said. "He's a pretty good football player to be moving around the way he is and to be doing a lot of different things.
"It says a lot about his ability physically and mentally. He plays kind of anywhere you put him."
Matthews has 9 tackles and one of the 2 interceptions for the Packers defense this season.
As a group, the Packers have struggled to stop the run this season, allowing 154 yards per game on the ground through their first two games of the season, which ranks 30th in the NFL.
To take it even a step further, the Packers have allowed an average of 5.37 yards per carry rushing on first down, which ranks 28th in the NFL.
While they won both of their first two games, they didn't face the dynamic threat they'll see on Monday night in Jamaal Charles, who is likely motivated to make a difference for the Chiefs offense this week.
It's worth noting that nobody in the NFL has scored more touchdowns in the last three seasons than Charles (35).
The Packers are led up front by defensive lineman B.J. Ragi, who is having arguably his best season of his career through his first two games. Ragi has 6 tackles, 6 quarterback hurries and 2 tackles for loss for the Packers defense through their first two games.
Julius Peppers leads the Packers with 2.5 sacks.
On the back end, the group is led by second-year safety Haha Clinton-Dix, who has a team-high 16 tackles for the Packers defense.
Add in third-year cornerback Casey Hayward, veteran Sam Shields and Morgan Burnett, and the Packers and defensive coordinator Dom Capers have a lot to work with on the back end of that defense.
"[Hayward] plays inside and outside and I think he knows what he's doing," Smith explained. "He's well-coached and he's never out of position. There's not a glaring weakness at all.
"[Clinton-Dix] certainly doesn't play like a young guy. He plays like a veteran, well-coached, knows what he's doing, he's smart. You definitely can see that they don't grade out on film like young guys."
Smith and the Chiefs offense will have their hands full with the Packers defense, just as they have with the Houston Texans and Denver Broncos in the first two weeks of the season.
It's worth noting that seven of the previous nine games the Packers have played against teams led by Reid have been decided by 7 points or less, including four by 3 or fewer points.
The Chiefs and Packers will meet on Monday night at 7:30 p.m. CT in the 12th all-time meeting between the two teams.
---
Photos from the Chiefs fourth preseason game against the Packers