The Kansas City Chiefs (1-0) head back down to a place they're recently very familiar with—NRG Stadium in Houston, Texas, to square off for the third time in two seasons against the Houston Texans (1-0).
The Chiefs defeated the Texans in Week 1 of last season, 27-20, and then also in the Wild Card round of the NFL playoffs by a score of 30-0.
Bill O' Brien weighed in on how the Texans ended last season on a conference call with the Kansas City media this week.
"I think you look at the whole year, I don't think you can just look at one game," O'Brien said. "Obviously that's not the way we wanted to end the season, but I do think you look at the whole year and try to look at your team and you say OK, 'What do we need to do to improve this team for the 2016 season?'
"This is a different year, we're a different team, we have a lot of different players especially on offense. I think we looked at the whole year and just felt like we needed to do something to help our team, so we made some additions that we think have helped."
Here's a look at the Texans coaching staff:
Special Teams Coordinator
*Familiar Faces: *Texans defensive coordinator Romeo Crennel was the Chiefs defensive coordinator in 2000 before making his way back as the team's head coach from 2005 to 2008. Texans linebackers coach Mike Vrabel played for the Chiefs from 2009 to 2010.
When it comes to the Houston offense, this is a very different-looking team than what we saw at the end of last season.
The Texans have a new starting quarterback—Brock Osweiler, a new starting running back—Lamar Miller, a new starting second wideout—rookie Will Fuller, a new center—Greg Mancz and a new right guard—Jeff Allen.
The key name in the aforementioned is Osweiler, who is very familiar with game planning for the Chiefs, as he did it twice a year as a member of the Denver Broncos from 2012 to 2015.
Osweiler also replaced starter Peyton Manning for the second half of the second Chiefs-Broncos contest last season.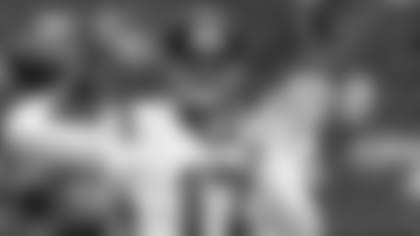 "I think it's very valuable," Osweiler said of the experience on the field against Kansas City. "Just to have a better understanding of their personnel, obviously. Being in Denver the past four years, I've sat in lots of meetings listening about their defense, and their scheme and their personnel. I've watched a lot of games from the sideline, but to get that half of play against those guys, it'll certainly help me just understanding who some of those defensive backs are, what their skill set is, what they're good at, you know, maybe an area that I might be able to attack somebody in."
One of Osweiler's most talented weapons in wide receiver DeAndre Hopkins is also one of the league's most athletic players, and he will be a challenge for the Chiefs secondary. Hopkins was a Pro Bowler and second-team All-Pro in 2015.
This season, he is joined by rookie WR Will Fuller, who posted a very impressive NFL debut last week against the Chicago Bears. Fuller led the team in yards receiving with 107 on 5 catches, and he also had a touchdown.
"Fuller has kind of carried over what he did at Notre Dame," Chiefs coach Andy Reid said this week. "His vertical game–he'd probably match it against anybody."
If last week is any indication, the Texans could be run-heavy this year, as former Miami Dolphin Lamar Miller led the league with 28 carries last week.
With starting left tackle Duane Brown still out with a quad injury, a key battle to watch for the Chiefs Sunday is the combination of Tamba Hali and Dee Ford at right outside linebacker against Brown's replacement, Chris Clark.
Familiar Faces: **Kicker Nick Novak was a member of the Chiefs roster in 2008, and right guard Jeff Allen spent four years (2012-2015) in Kansas City on the Chiefs roster prior to moving on to the Houston Texans.
"I love Jeff from day one, when we both signed together," Osweiler said. "We really hit it off. He's a great teammate. He's a very hard worker. He comes into the building every single day, and is always the same guy. You always know what you're going to get in Jeff. He's a leader on the field and off the field. We're very fortunate to have him, and I love him as a teammate."
Here's a look at the unofficial offensive depth chart for the Texans:
Houston Texans Offensive Depth Chart (Unofficial)
Here's a look at the Texans numbers and ranks so far this season on offense:
Net Rushing Yards Per Game
Net Passing Yards Per Game
Even after having offseason surgery to repair a herniated disk in his back, defensive end J.J. Watt was ready for Week 1 last Saturday against the Chicago Bears, participating in 88 percent of the team's defensive snaps.
Though Watt is still not 100 percent health-wise, O'Brien said he is coming along.
"He's doing well, he was out there [Wednesday] at practice, practiced the whole day and feels good."
Watt leads an impressive front seven for the Texans that includes him and third-year LB Jadeveon Clowney, who reportedly flourished last week against the Bears now that he is fully healthy. Clowney had 4 tackles (3 solo), 2 for a loss and a sack on the day.
But wait, there's more—and the Chiefs know it.
"In addition to J.J. Watt and Jadeveon Clowney, there's also [Whitney] Mercilus who's playing just about as good up front as any of them from a pass-rushing standpoint," Chiefs quarterback Alex Smith said. "From their front, they're really good. From a film standpoint, I pay attention to all 11 guys when looking at schemes and what everyone's doing. I look more at the front as a whole, scheme and what are they doing. Not necessarily who's in what spot. I'm not locked in to one single person."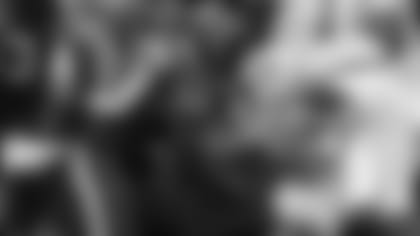 Though he has a less sexy name than Watt or Clowney, Mercilus is not someone to ignore, as he finished tied for sixth in the league last season with 12 total sacks.
"You can't focus on just one guy," offensive lineman Mitch Schwartz added. "Any guy on their front is capable of making plays."
At middle linebacker, Brian Cushing will not be in the lineup due to a sprained ACL, and this is a point to watch. Last week, second-year LB Max Bullough, who has 36 career tackles in 15 games played, was the next man up.
"Any time you lose a guy like Brian who's been around for a long time, and is basically the heart and soul of our football team that's not easy, but this is a league where injuries occur and so you try to build a depth where the next man can step up and play well for you," O'Brien said. "You know you never want that to happen, but you have to be prepared for it if it does happen."
The returning foursome of cornerbacks Kareem Jackson, Johnathan Joseph and safeties Quintin Demps and Andre Hal round out the defense.**
Familiar Faces: Demps played for the Chiefs in 2013. He played all 16 games, recording 4 interceptions.
Here is a look at the Texans defensive depth chart:
Houston Texans Defensive Depth Chart (Unofficial)
Here's a look at the Texans numbers and ranks so far this season on defense:
Net Rushing Yards Per Game
Net Passing Yards Per Game
Finally, here's a side-by-side comparison of the individual statistical leaders for both teams: