The Indianapolis Colts (3-4) have had an up-and-down season as they enter their Week 8 home matchup with the Kansas City Chiefs. The Colts, who have yet to put together two straight victories, are coming off a 34-26 win over the Tennessee Titans.
The Colts are led by head coach Chuck Pagano, who is in his fifth year with the team. They are a combined 44-27 during the regular season since Pagano's takeover, and they are 3-3 in the postseason.
Here's a look at the Colts coaching staff:
Special Teams Coordinator
Familiar Face: Colts quarterbacks coach Brian Schottenheimer served as an offensive assistant with the Chiefs for one season (1998). Special teams coordinator Tom McMahon was a special teams coach in Kansas City for one season (2012).
Pagano's tenure with the Colts beginning in 2012 coincided with the drafting of first overall pick Andrew Luck, who the Chiefs last saw in the 2013 playoff loss in Indianapolis.
Since then, Pagano says, Luck has only improved his game, even despite missing nine games due to various injuries last season.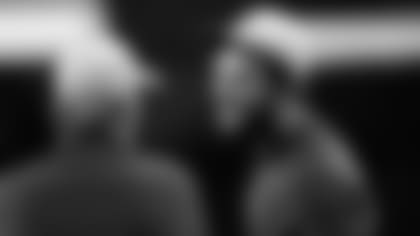 "Andrew is playing really good football for us right now," Pagano said via a conference call with the Kansas City media this week. "Of course, he missed a ton of time as we all know last year. Having to sit out nine weeks, he learned a lot and had time to sit back and reflect if you will and realize the availability is one of the key components to being a great quarterback in this league.
"He's managing the game well, he's making great decisions—he's going to have to do a lot of the same come Sunday against this football team."
Through the first seven games this season, Luck is 179 of 276 for a 64.9 completion percentage, with 2,074 yards passing, 14 touchdowns and just four interceptions.
His favorite player to throw to by far is wide receiver T.Y. Hilton, who has a large lead over the next best Colt in various statistical categories—including targets (76), receptions (45) and yards receiving (689). Hilton shares a team lead in touchdowns receiving (4) with tight end Jack Doyle.
Outgoing punter Pat McAfee playfully wore a "Jack Does Everything" shirt during Colts media availability on Wednesday.
The Colts offense is in for a huge boost with the return of WR Donte Moncrief this Sunday. The No. 2 wideout hasn't played for Indianapolis since fracturing his scapula during a Week 2 matchup with the Denver Broncos.
"You never want to be without one of your guy guys you thought you were going to have going in and thought you were going to have for a long time," Pagano said. "Donte is a play maker. He's a big wide receiver, he has a big catch radius, he can run, physical guy, so it'll be good to have him back."
Also possibly returning to the Colts lineup is WR Phillip Dorsett (hamstring) and left guard Jack Mewhort (tricep), who missed last Sunday's game against the Tennessee Titans.
In the ground game, running back Frank Gore, at the age of 33, is having a great season to date. Currently, his yards per carry (4.2) is up from what he finished with last season (3.7) and both Pagano and Luck pointed to much improved O-line play as a reason for that.
"I think [Gore's] doing a heck of a job," Luck said. "The O-line, the tight ends – everybody is really pitching in to make this run game go. It makes being out there and throwing the ball easier. It makes everything a little bit simpler. I shouldn't say easier. I don't think anything is ever easy in this league. He's doing a heck of a job I think he's really opening up our offense."
Here's a look at the unofficial offensive depth chart for the Colts:
Indianapolis Colts Offensive Depth Chart (Unofficial)
Here's a look at the Colts numbers and ranks so far this season on offense:
Net Rushing Yards Per Game
Net Passing Yards Per Game
Based upon yards allowed per game, the Colts currently rank 28th (399.7) in the league. They rank 25th in yards passing allowed per game (281.1) and yards rushing allowed per game (118.6). The Colts have allowed 28.6 points per game, which is the No. 28 mark in the league.
Pagano addressed the challenge he sees this week in RB Spencer Ware and the Chiefs offense.
"They're doing a nice job. They're doing a great job running the football," Pagano said. "Ware coming in and he's top five in three different categories in the National Football League as far as rushing and yards from scrimmage and receiving yards, running really hard. The offensive line is excellent. They're playing really good winning football."
Pagano also sees a challenge in QB Alex Smith.
"Alex is doing a great job managing things," he said. "In the offense Andy [Reid] is doing a great job with the play calling. They have an identity and they know exactly what they want to do and he's taking care of the football. They don't give it away they take care of it. They run the ball effectively. They get the ball out of Alex's hand and he knows where to go with it."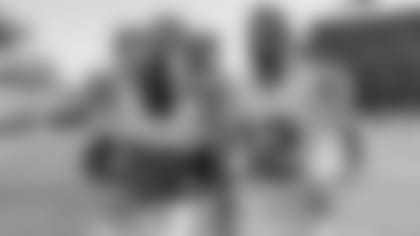 The defensive standouts for the Colts this season have been linebacker Eric Walden and safety Mike Adams.
Walden has recorded five sacks, two forced fumbles, and 15 tackles (12 solo). Adams leads the team in tackles with 33 (24 solo), and he has one forced fumble and one fumble recovery.
The Colts have just two interceptions (Vontae Davis and Darius Butler) as a team this season. LB Sio Moore, who is actually now a member of the Chiefs, has the fourth-most tackles (25) for the Colts this season.
Defensive tackles Zach Kerr (ankle) and Henry Anderson (knee), who have both missed games due to injury, practiced Wednesday and could be back for the Colts this week.
Here is a look at the Colts defensive depth chart:
Indianapolis Colts Defensive Depth Chart (Unofficial)
Here's a look at the Colts numbers and ranks so far this season on defense:
Net Rushing Yards Per Game
Net Passing Yards Per Game
Finally, here's a side-by-side comparison of the individual statistical leaders for both teams: