The Jacksonville Jaguars (2-5) visit Arrowhead Stadium this week to play the Kansas City Chiefs (5-2). Gus Bradley took over the Jaguars as head coach in 2013, the same season Andy Reid became head coach of the Kansas City Chiefs.
The last time Bradley and the Jaguars played the Chiefs was the opening week of the 2013 season. Since then, Bradley explained that he feels the Chiefs have really developed an identity.
"What I know about the Chiefs is that they have their way," Bradley said. "When you turn on the tape and watch them, they clearly define themselves. They know who they are and they know who they want to be. They don't run from that, and they're going to have conviction over it. They run the ball, they're going to pass the ball, they're going to be very efficient and they're not going to turn the ball over.
"They just play at a really high and efficient level of football. I think that's just building up more and more with coach Reid being there."
The Jaguars enter the game Sunday against the Chiefs having dropped two straight.
Here's a look at the Jaguars coaching staff:
Special Teams Coordinator
Hackett replaced Greg Olson as offensive coordinator after Jacksonville's loss to the Titans last week.*
The offense runs through quarterback Blake Bortles, who the Jaguars selected with the third pick overall three seasons ago.
Since then, Bortles has compiled a 10-26 record with an 80.1 passer rating. Still, Bradley believes he is the franchise quarterback the Jaguars need and at the end of the day, believe in.
"He's highly competitive, he's big and strong and the guys love him," Bradley said of Bortles. "He's a natural leader and he's a highly competitive person. The issue with him is he can be hard on himself and if it doesn't go quite his way he takes it all in. If we don't play quite as well as we need to, he shoulders all of the blame, just like good quarterbacks do. I think there's a level of frustration that he's not performing up to his best, I think that was really with our whole team. Now the challenge is to come back."
Part of accomplishing that has been the offensive coordinator switch that happened after last week's 36-22 loss to the Tennessee Titans on Thursday Night Football. Sunday's game against the Chiefs will mark the first for new offensive coordinator Nathaniel Hackett.
"I think anytime you spend as much time with someone, as me and Nathaniel Hackett together do, you either love the person or hate them. It's definitely the first one," Bortles said. "He's a guy that's extremely smart. He comes from a football background. His dad was a coach for a long time. The time – a year and a half really – maybe a little over that I spent with him, he's definitely taught me more than any coach that I've ever been around.
"It was a lot of long hours of us trying to put a plan together and come up with what we were going to do and how we were going to attack different things versus different looks. So, been able to create a really good relationship with him. It will definitely continue."
Bortles has two talented young wide receivers to throw to in Allen Robinson and Marqise Lee, who the Jaguars drafted in the 2014 second round after they took Bortles, and Allen Hurns.
The trio has combined has combined for 93 receptions, 1,167 yards and five touchdowns.
"With Marqise [Lee], Allen Hurns and Allen Robinson, it's pretty special," Bortles said. "All those guys kind of have their unique talents and things they do well. It all started off the field. When we all came in as rookies together … we spent every day together in the hotel, went to the rookie symposium and the rookie premiere together. We did all that stupid stuff and then got on the field. The chemistry was already there. We were all really good friends before we even put on a helmet.
"Obviously, the talents they have, have spoken for themselves and the things Allen Robinson can do is awesome. We've got to continue to find ways to get him the ball and get him targets and move him around. They definitely make my job easier and they make some plays so I've got to give him some chances."
The expectation is that with Hackett taking over this week, the Jaguars could potentially put a greater emphasis on the running game, which features T.J. Yeldon and Chris Ivory.
Up to this point of the season, the Jaguars have thrown 307 times and run the ball 134 times.
Tight end Julius Thomas, who is dealing with an ankle injury but is still expected to play, is always another player to watch. Right tackle Jermey Parnell has been limited this week with a calf issue.
Here's a look at the unofficial offensive depth chart for the Jaguars:
Jacksonville Jaguars Offensive Depth Chart (Unofficial)
Here's a look at the Jaguars numbers and ranks so far this season on offense:
| | | |
| --- | --- | --- |
| | | |
| | | |
| | | |
| | | |
| | | |
| Net Rushing Yards Per Game | | |
| Net Passing Yards Per Game | | |
| | | |
| | | |
| | | |
| | | |
| | | |
| | | |
Despite the 2-5 record, the Jaguars defense is having a relatively good season, ranking 13th in net yardage allowed and seventh in yards allowed per play entering Sunday.
"They're aggressive, they're physical, they play fast and they play with confidence," Chiefs co-offensive coordinator Matt Nagy said. "I think last week's game against Tennessee, really that's not who they are and we know that. They came out on a Thursday night, short rest, and didn't obviously play to how they wanted to play and so, in the defensive categories, they're a top-10 defense and they play that way. Trust me, we're well aware of that."
A major difference between the Chiefs defense and the Jaguars defense is in the takeaway department. The Chiefs have a league-leading 16 takeaways, while the Jaguars have only five.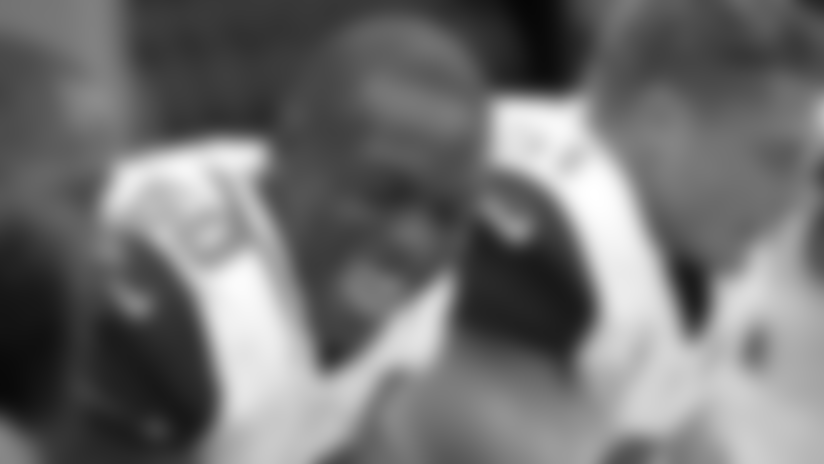 Many would say the best player on the Jaguars defense is outside linebacker Telvin Smith, who leads the team in solo tackles. Smith has also already accumulated three passes defensed on the season. Middle linebacker Paul Posluszny has a team-leading 64 tackles (48 solo).
Behind Smith and Posluszny, the Jaguars have a good young rookie cornerback in Jalen Ramsey, who the Jaguars drafted fifth overall in this year's NFL Draft.
"He's extremely competitive – extremely competitive," Bradley said. "I really believe this guy can play in multiple systems. He's got length, he's got size, he's got good, short area quickness and he's learning the game every time he plays. He's played multiple positions. He plays left, he plays right and he plays nickel. So, for a young player to do that is taxing, and he seems to handle it all very well."
Another rookie, defensive end Yannick Ngakoue, leads the Jaguars in sacks with 4.0. As a team, the Jaguars have registered 13.0 sacks in the first seven games of the season.
Starting defensive end Jared Odrick was limited in Wednesday's practice due to a foot and ankle injury.
Here is a look at the Jaguars defensive depth chart:
Jacksonville Jaguars Defensive Depth Chart (Unofficial)
Here's a look at the Jaguars numbers and ranks so far this season on defense:
| | | |
| --- | --- | --- |
| | | |
| | | |
| | | |
| | | |
| Net Rushing Yards Per Game | | |
| Net Passing Yards Per Game | | |
| | | |
| | | |
| | | |
| | | |
| | | |
| | | |
Finally, here's a side-by-side comparison of the individual statistical leaders for both teams: