The New Orleans Saints (2-3) travel to Arrowhead Stadium this Sunday to take on the Kansas City Chiefs (3-2) at 12 p.m. CT. The Saints are coming off two consecutive wins in a row against the San Diego Chargers and Carolina Panthers.
Sean Payton is in his 11th year as head coach of the Saints, who won the 2009 NFC Championship and Super Bowl XLIV during his tenure.
Payton spoke about his relationship with Chiefs head coach Andy Reid during a conference call with the Kansas City media this week.
"I have a great relationship with Andy," Payton said. "I have a ton of respect for him. I was in Philadelphia on the old staff there under Ray Rhodes and we were leaving, Andy had just been named head coach and then I was up at the Giants for four years and competed against Andy's team twice a year. Then I was in Dallas for three years and all that time I had a chance to see his teams have success and see what he did there in Philadelphia and now what he's doing in Kansas City.
"Over the years it doesn't seem like, for me year 11, I'm sure the same for Andy. He's always been a gentleman, a great football coach and a real good friend. We watch his film all the time. There's a hand full of tapes that we're always going to watch offensively and his would be one of them. You really appreciate that type of relationship. I think the world of him."
Here's a look at the Saints coaching staff:
Special Teams Coordinator
*Familiar Faces: *Saints assistant head coach and linebackers coach Joe Vitt was a member of the Chiefs staff during the 2000-03 seasons, when he served as a defensive backs and linebackers coach. Secondary coach Aaron Glenn was a defensive backs coach from 2001-05 in Kansas City.
The Saints offense ranks second in the entire league when it comes to yards per game (413.4). As it has since he joined the team in 2006, the Saints offense runs through its leader in nine-time Pro Bowl quarterback Drew Brees.
"You always start with preparation and ability," Payton said of Brees. "He has a long workweek after the amount of time spent on film study and attention to detail out on the practice field. It's hard to appreciate the attention to detail in which it takes to play the position and play at the level he's playing at. Over the years now, in his 11th year, you begin to list all the receivers, tight ends and running backs and that's always the time on task—getting used to all the new players in the system. It evolves with some of the personnel, obviously. I would say his ability, his attention to detail, his ability to take care of his body, he's here early and he stays late and there's just so much that goes into it."
This season, the Saints offense has remained a pass-first team, attempting 225 passes while rushing just 113 times.
Looking at the stat sheet, something that jumps out is just how much Brees tends to spread the ball around this season, as five different players on the roster have at least 20 targets.
Rookie receiver Michael Thomas and third-year receiver Brandin Cooks lead the way in the receptions category with 26 and 25, respectively. Each player already has three touchdowns.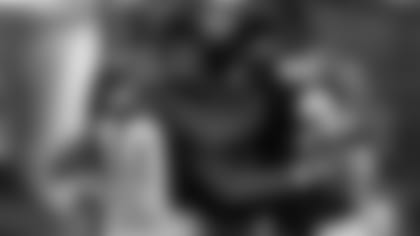 "I love these guys, their work ethic and their attention to detail," Brees said of his young receiving corps. "The bottom line is that all these guys want to be great players and they're willing to do whatever they need to do to get to that level. They work extremely hard and we've put in a lot of time this last offseason and each and every week. As soon as we install the game plan, we spend extra time after practice going over some of the little things.
"The thing of it is, we're still growing as a group. Little by little we're still chipping away at it and we're starting to enjoy some of the fruits of that labor with guys making plays. We just need to continue and expand on it."
Tight end Coby Fleener and WR Willie Snead, each with 19 receptions and two touchdowns on the season, are other names to watch.
Mark Ingram is the main option for the Saints at running back. To date, Ingram has carried the ball 70 times for 273 yards (3.9 y/a) rushing and a touchdown.
On the Saints offensive line, Andrus Peat, while playing left tackle against the Panthers last week, injured his groin and did not practice on Wednesday. Terron Armstead, who hasn't played since Week 2 due to a knee injury, was limited.
It's worth noting that even though he likely won't play, the No. 12 overall pick in this year's NFL Draft, DT Sheldon Rankins, began practicing this week after missing two months due to a broken leg.
Here's a look at the unofficial offensive depth chart for the Saints:
New Orleans Saints Offensive Depth Chart (Unofficial)
John Fulliington/Avery Young
RaShaun Allen/ Chris Manhertz/Garrett Griffin
Marcus Murphy/ Travaris Cadet/Daniel Lasco
Here's a look at the Saints numbers and ranks so far this season on offense:
Net Rushing Yards Per Game
Net Passing Yards Per Game
The Saints defense, which gives up an average of 419.4 yards per game, is the second-to-last in the league in that category. Digging deeper, the Saints give up an average of 301.6 yards passing per game (31st) and 117.8 yards rushing per game (26th).
Injuries haven't been kind to the Saints on the defensive side of the football, as they have placed 10 players on the 2016 Injured Reserve list. Perhaps the biggest loss was that of cornerback P.J. Williams, who was ruled out for the year due to a severe concussion suffered Week 3 against the New York Giants.
Two names to watch for the Saints on defense are defensive tackle Nick Fairley and defensive end Cameron Jordan, who present New Orleans' best chance at getting to quarterback Alex Smith. Jordan leads the team with 3.5 sacks, and Fairley is right behind him with 2.5.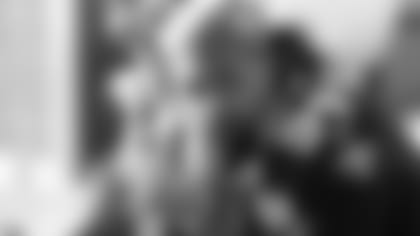 "They do a lot of moving around, some unorthodox things, a lot of unorthodox coverages and they have a ton of guys that play," Smith said of Saints. "When you're watching film, it's hard to get a beat on anyone. They have a lot of guys that play back end and a lot of guys that play up front. At some point, it's hard to get a beat on who's playing and how they play. They change week to week too so you have to be ready for the unknown and prepare for a few different game plans."
Jordan will presumably be matched up a bit with Chiefs left tackle Eric Fisher on Sunday.
Craig Robertson, who played linebacker for the Cleveland Browns from 2012 to 2015 before coming to the Saints this offseason, leads the team with 33 combined tackles (13 solo).
James Laurinatis, who played linebacker for the St. Louis Rams from 2009 to 2015, also moved to the New Orleans Saints this offseason.
Here is a look at the Saints defensive depth chart:
New Orleans Saints Defensive Depth Chart (Unofficial)
Jimmy Pruitt/Beandon Dixon
Here's a look at the Saints numbers and ranks so far this season on defense:
Net Rushing Yards Per Game
Net Passing Yards Per Game
Finally, here's a side-by-side comparison of the individual statistical leaders for both teams: