The Kansas City Chiefs (1-1) return home to Arrowhead Stadium Sunday to take on the New York Jets (1-1), whom they last played in 2014.
In that game, the Chiefs defeated the Jets, 24-10, with quarterback Alex Smith leading the way with 199 yards passing and two touchdowns. Running back Jamaal Charles had 20 attempts for 78 yards and a touchdown as well.
Back then, the coaching staff and thus, the team, had a much different feel to it.
Rex Ryan, the then-head coach of the Jets, has moved onto the Buffalo Bills the following year. Todd Bowles, a longtime defensive coach who played in the late '80s and early '90s and began his NFL coaching career in 2000, has since taken over.
"We just try to be balanced and run the ball just as much as we throw it," Bowles said in a conference all with the Kansas City media on Wednesday. "We try to make sure our deep passes are thrown just as often as our medium and short passes. We try to spread it around and take what the defense gives us."
So far this season, he has been impressed with what he has seen in the Chiefs.
"They're hard-nosed, tough and physical on both sides of the ball up front," he added. "They've got playmakers on the outside, ball hawks at the corners, a tough safety, strong fast linebackers. They have a slew of running backs, a great tight end, a great receiver and a quarterback who's very good."
Including a three-game stint as head coach of the Miami Dolphins in 2011, Bowles has a career head coaching record of 13-8.
Here's a look at the Jets coaching staff:
Special Teams Coordinator
Familiar Faces: Jets offensive coordinator Chan Gailey served as the Chiefs offensive coordinator in 2008 under Herm Edwards. Tight ends coach Jimmie Johnson was a tight end with the Chiefs in 1994.
After going through one of the most memorable offseason negotiation periods in recent memory, quarterback Ryan Fitzpatrick signed back with the Jets in late July, and through the first two weeks of the season, it looks like a good move.
Fitzpatrick is coming off of a game against the Buffalo Bills in which he went 24 of 34 for 374 yards and a touchdown, a stat line that earned him AFC West Offensive Player of the Week honors.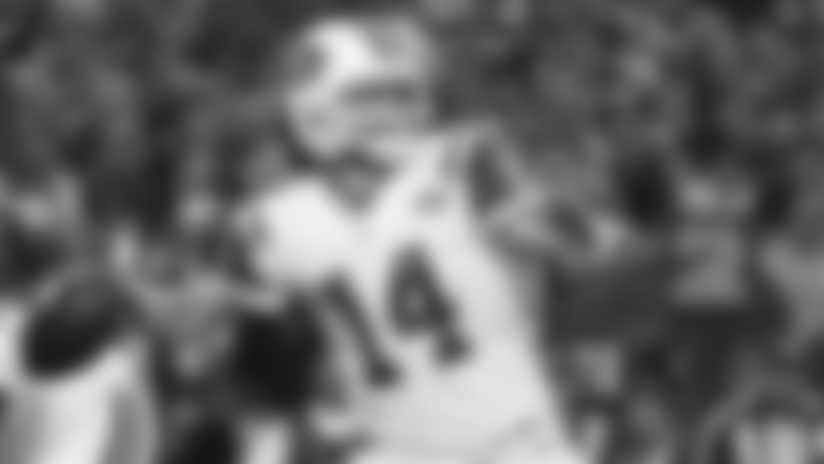 Fitzpatrick said this week that when he thinks of playing the Chiefs, especially when it comes to an away game, he impulsively thinks of Arrowhead Stadium. 
"Anytime you see Kansas City on the schedule, especially when it's an away game, you think about the experience of playing in Arrowhead Stadium and how difficult it is to come in and play with the noise, the environment and you think about how great those fans are."
Fitzpatrick said that in the 2016 Jets could be the best offensive group he has played with during the course of his 12-year career.
"I think the biggest thing with us is it's an experienced group, and so, we have talent," he said. "We have guys that are on the same page and understand what we're trying to accomplish on every play. So, to me, that's the biggest difference this year from any other year that I've played with the guys in the huddle that we have. I think everybody is on the same page and understands their role on each play."
A huge difference between this year's version of the Jets and the last version of the Jets the Chiefs saw is the addition of running back Matt Forte, who signed with the Jets this offseason.
Forte has 196 yards rushing through the two games, including three touchdowns last game against the Bills. Forte, who was actually part of the Chicago Bears when the Chiefs last lost a game at Arrowhead exactly 350 days ago Sunday, became the first New York Jets back since Curtis Martin to rush for more than 100 yards and three touchdowns in one game.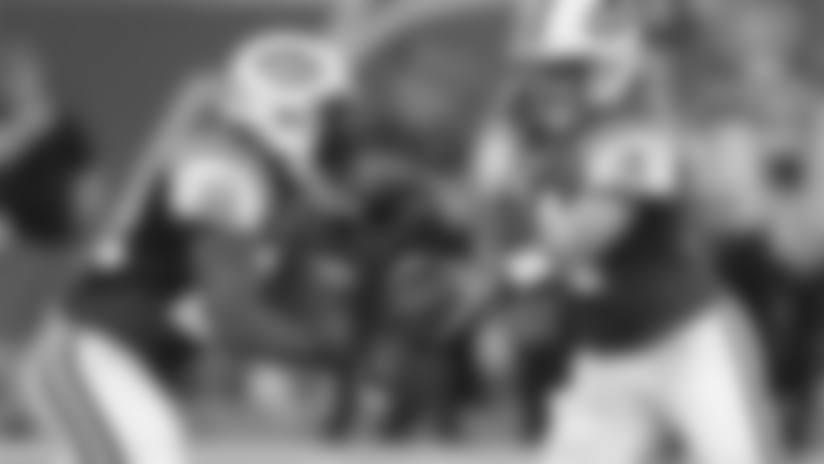 "He's done a really nice job coming in and being professional," Fitzpatrick said of Forte. "He does a great job with his vision and seeing holes and opening holes up, maybe when they're not necessarily there and getting the tough yards. So, I think just his consistency – not just the way he runs the ball – but the way he can catch the ball out of the backfield will be a real asset for us as the year goes on."
The wide receiver tandem of another former Bear in Brandon Marshall, along with Eric Decker and Quincy Enunwa has been just as good as Forte so far.
Whether or not Marshall, who already has 133 yards receiving on the year, plays in this game is up in the air, as he deals with knee and foot injuries. Decker is also dealing with a shoulder injury.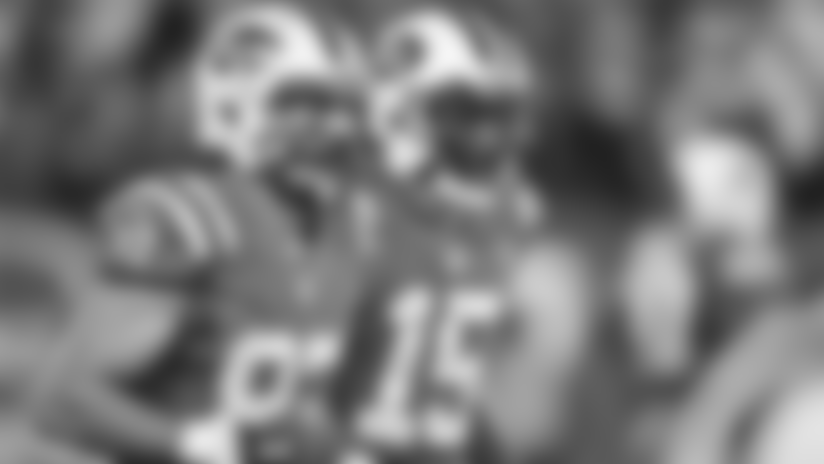 If either Marshall or Decker can't go, expect Enunwa, a third-year receiver, to potentially have an even more expanded role than he has in the past few weeks. The youngest receiver of the three actually already leads the Jets in receptions in 2016 with 13 on the season.
"He's a hard worker," Bowles said of Enunwa. "He spent a lot of time in the offseason working on his craft and it's paid off for him. He was a little rusty at some things last year that he knew he could come back from. He worked at the areas he was trying to get better at, and it's starting to show on the field."
The Jets offensive line led by 11-year veteran center Nick Mangold, has kept Fitzpatrick relatively clean, with only two sacks allowed in the two games.
*Familiar Face: *Jets center Tanner Purdum was picked up by the Chiefs in 2009 as an undrafted free agent out of Baker University.
Here's a look at the unofficial offensive depth chart for the Jets:
New York Jets Offensive Depth Chart (Unofficial)
Here's a look at the Jets numbers and ranks so far this season on offense:
Offensive Numbers

Net Rushing Yards Per Game

Net Passing Yards Per Game
The face of the Jets defense is cornerback Darelle Revis, who in recent weeks, has been somewhat criticized for his play, especially on deep balls, through the first two weeks of the regular season.
But when Chiefs quarterback Alex Smith was asked the subject this week, he quickly refuted any idea that the likely future Pro Football Hall of Famer has missed a step.
"I think a lot of that's been overblown," Smith said. "Watching him on film, he's a good player. He has good eyes, good feet, sees things well and he's smart. I know there's been two deep balls caught on him—one I'm not sure if you can totally put on him. That's not what the media sees so some of it's a little overblown."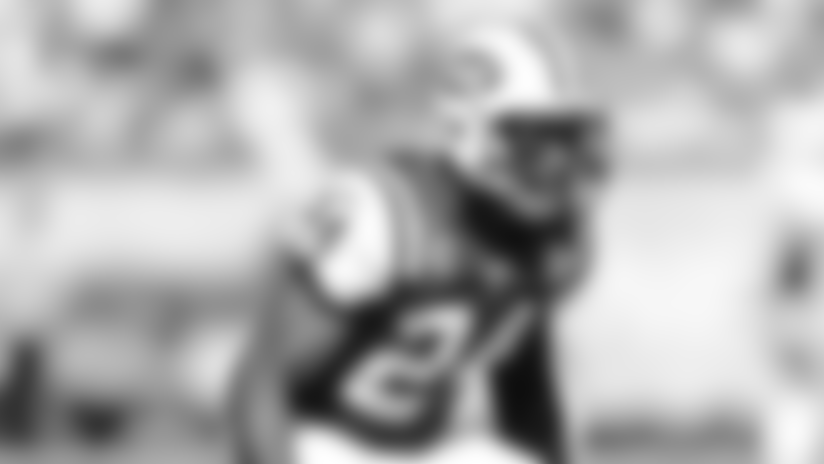 A fun matchup to watch this Sunday will be when Revis matches up with Kansas City's best receiver, Jeremy Maclin.
What can only help Revis and Skrine in the secondary, is a callback to Week 1 for the Jets pass rush.
In New York's Week 1 matchup against the Cincinnati Bengals, the Jets sacked QB Andy Dalton 7 times.
Defensive end Leonard Williams, who was the sixth overall pick in the 2015 NFL Draft, led the charge in that game with 2.5 sacks to go along with his 10 tackles and a forced fumble this season.
New York's other defensive end, Muhammad Wilkerson, has 8.5 sacks in the past 10 regular-season games.
Defensive lineman Sheldon Richardson, who served a one-game suspension in New York's Week 1 loss, is working his way back into the lineup.
"He's rattling back into form," Bowles said. "This was his first week back so he had a little rust he had to knock off. With another week of practice and him getting healthier and healthier, he'll continue to play a little more."
*Familiar Faces: *Jets linebackers Josh Martin (2013-14) and Mike Catapano (2013-2014) each spent two seasons with the Chiefs.
Here is a look at the Jets defensive depth chart:
New York Jets Defensive Depth Chart (Unofficial)
Here's a look at the Jets numbers and ranks so far this season on defense:
Defensive Numbers

Net Rushing Yards Per Game

Net Passing Yards Per Game
Finally, here's a side-by-side comparison of the individual statistical leaders for both teams: