The Kansas City Chiefs (1-5) host the Pittsburgh Steelers (4-2) on Sunday in a battle between two of the most storied family-owned organizations in the National Football League.
The Steelers have won their past two games without their starting quarterback, Ben Roethlisberger, who is making his way back from a knee injury that has sidelined him for the past three games.
In his absence, veteran Michael Vick and third-year player Landry Jones have stepped under center to lead the Steelers offense.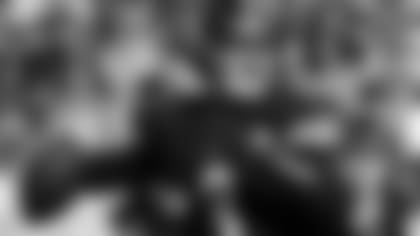 Vick is currently dealing with a hamstring issue, and while the starter for Sunday's game hasn't been announced, coach Mike Tomlin did say earlier this week that they're game planning around Jones, who would be making the first start of his NFL career.
Last week in relief duty, as Vick left early with an injury, Jones completed 8 of 12 passes for 168 yards and 2 touchdowns in the win over against the Arizona Cardinals. Jones' passer rating of 149.3 is the second-best for a quarterback in his NFL debut in NFL history.
But the biggest reason the Steelers have found success over the past three games without Roethlisberger is because of their defense, which has forced 7 turnovers during that time span.
The Steelers have 10 players with at least 1 sack so far this season, and their 17 total sacks ranks sixth-best in the NFL.
"Yeah, (Steelers defensive coordinator) Keith [Butler] is doing a nice job of mixing them up with different pressures," Chiefs coach Andy Reid said on Wednesday. "Similar to what (former longtime defensive coordinator) Dick [LeBeau] was doing, and he's probably added more volume as far as more times doing it during the game than what was going on before.
"It was quite a bit before – and really, it's over the last three games that he's increased that. So the guys – he's got good players and he's bringing them from different areas."
The Chiefs come into this game having struggled to protect the quarterback this season, allowing Alex Smith to be sacked 23 times through six games, which is the second-most of any quarterback in the NFL (Russell Wilson-Seahawks-26).
"It's going to be physical," Chiefs quarterback Alex Smith said of facing the Steelers. "It's going to be four quarters—that's always the nature of the game. Then I think, from my perspective, always having played there, be ready for the pressure.
"The zone pressure, they invented it and still do it and do a lot of it and throw a lot at you. From a quarterback's perspective, it was always a lot to deal with."
Here's a look at the Steelers coaching staff:
Special Team's Coordinator
Here's a side-by-side comparison of the Chiefs and Steelers:
Offensively, the Steelers have questions coming into this game at quarterback, but there are no questions as to who is going to be carrying the ball.
Le'Veon Bell has proven to be one of the truly elite running backs in the NFL over the past two seasons. He finished No. 2 in the NFL last season with 1,361 yards rushing and 8 touchdowns. But he's also dangerous catching the ball out of the backfield, accumulating more than 800 yards through the air last season.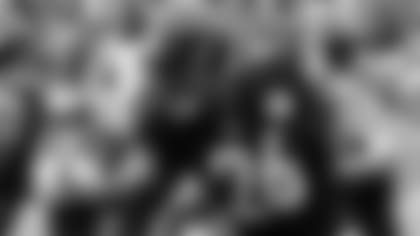 He's a dual threat and someone the Chiefs always have to account for.
At 6 feet 1 and 244 pounds, Bell has impressive size and the speed to make plays past the second level as well, but what truly separates Bell from his fellow running backs is his patience and vision.
It's going to take all the Chiefs defensive players rallying to the ball and pursuing until the whistle to try and slow down Bell on Sunday.
The Chiefs will need to put forth the same kind of effort they did last week against another elite running back in Adrian Peterson of the Minnesota Vikings. Peterson finished the game with 20 carries for just 63 yards.
Coincidentally, last season, the Chiefs faced Bell and the Steelers in Week 16 and faired pretty well, holding him to just 20 carries for 63 yards as well.
Here's a look at the Steelers offensive depth chart:
Pittsburgh Steelers Offensive Depth Chart (Unofficial)
On the outside, Antonio Brown has blossomed into one of the best receivers in all of football. At just 5 feet 11 and 181 pounds, Brown is a clinician on route running.
He has impressive speed, but without the prototypical and intimidating size you'd come to expect from an elite receiver, Brown does his damage with the details and nuances of the game.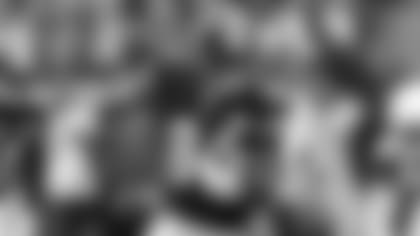 He led the NFL last season with 1,698 yards receiving and added 13 touchdowns as well.
In that matchup last season, the Chiefs held Brown to just 72 yards receiving, which could sound like an average day for many receivers, but it was the lowest output of Brown's historic 2014 season.
Another key option for the Steelers on the outside is Martavis Bryant, who returned last week to the Steelers after serving a four-game suspension to begin the season.
In his debut, Bryant caught 6 passes for 137 yards and 2 touchdowns, developing a rapport with Jones, who may get the start on Sunday at Arrowhead.
Here's a comparison of the two offenses:
Net Rushing Yards Per Game
Net Passing Yards Per Game
One key area to watch on Sunday is the left tackle position for the Steelers.
Their starter, Kelvin Beachum, suffered a torn ACL last week against the Cardinals and will miss the rest of the season.
In his place stood the 6-foot-9, 320-pound second-year player out of Army, Alejandro Villanueva.
While it's the goal every week to get pressure on the quarterback, the combination of a new starting left tackle and a possible starting debut for a young quarterback in Jones makes this is a matchup to watch on Sunday.
Here's a look at the Steelers defensive depth chart:
Pittsburgh Steelers Defensive Depth Chart (Unofficial)
The Steelers have relied on their defense to put their offense in situations that they could easily put points on the board over the past three games.
The 7 turnovers they've created have resulted in 28 points for the Steelers defense, which is more than 40 percent of the total points they've scored over that time.
There are a number of good players on this Steelers defense, but one to watch is safety Mike Mitchell, who is known as an "enforcer-type" that likes to come downhill and put on a big hit.
Without Jamaal Charles in the backfield or split out wide, the Chiefs will find out each week how opposing defenses try and attack this new-look offense.
When it comes to not having Charles, the safeties are the easiest place to look and find out what the defense is trying to do.
With an aggressive player like Mitchell, that's a great place to start to look.
Here's a comparative look at the two defenses:
Net Rushing Yards Per Game
Net Passing Yards Per Game
---
Kansas City Chiefs vs the Pittsburgh Steelers on December 21, 2014