The Kansas City Chiefs (2-1), coming off perhaps their finest defensive performance since the mid-1970s, take on the Pittsburgh Steelers (2-1) this Sunday night on NBC's Sunday Night Football.
A true accomplishment especially given current trends in the National Football League, Mike Tomlin is just the third head coach that has been hired by the Steelers since 1969.
Over the course of his 10-year tenure as a head coach, Tomlin has a 100-58 record overall and a 3-2 record against the Chiefs.
In 2012, Tomlin hired former Chiefs head coach Todd Haley as his offensive coordinator.
Here's a look at the Steelers coaching staff:
Special Teams Coordinator
Familiar Faces:Haley led the Chiefs to a 19-26 regular-season record during three seasons (2009-2011) as the team's head coach. Steelers wide receivers coach Richard Mann was the wide receivers coach for Kansas City from 1999-2000. Steelers running backs coach James Saxon guided Tony Richardson, Priest Holmes and Larry Johnson to a combined seven Pro Bowl honors and five 1,000-yard rushing seasons during his seven seasons (2001-2007) as Kansas City's running backs coach. Saxon was originally a sixth-round draft pick of the Chiefs, with whom he spent four seasons (1988-1991).
For the first time since the 2016 season began, the talented trio of quarterback Ben Roethlisberger, wide receiver Antonio Brown and running back Le'Veon Bell will play for the Steelers. Bell had been serving a three-game suspension for violating the NFL's drug policy.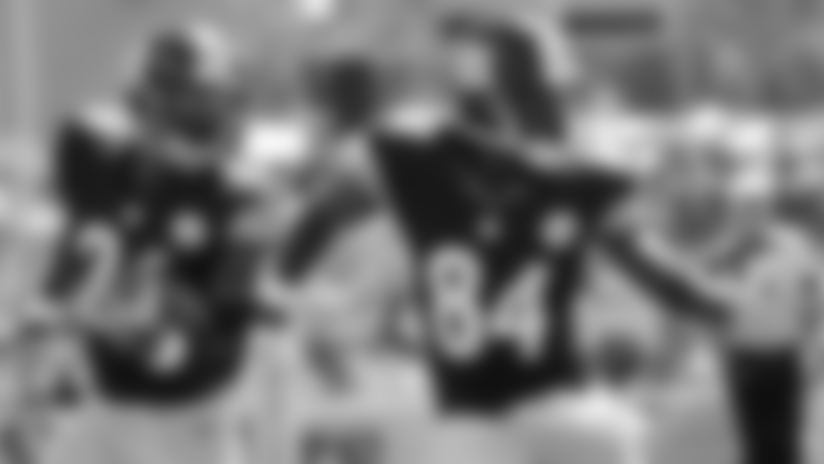 When he is active, Bell has been one of the league's best running backs. During 2014, his only full season since being drafted by the Steelers in 2013, Bell rushed for more than 1,300 yards in 290 attempts (4.7 y/a) and scored 11 total touchdowns.
Bell was on a similar pace last season before suffering a torn MCL in early November. Tomlin said that despite the fact that he has missed three games, Bell will see a lot of time on the field for the Steelers on Sunday.
Without him thus far, the Steelers have posted a 2-1 record this season.
Roethlisberger and Brown have connected 24 times for 305 yards and two touchdowns. De'Angelo Williams has handled the running back duties in Bell's absence, rushing for 258 yards on 66 attempts (y/a). The expectation is that Williams will remain a part of the offensive game plan despite Bell's return Sunday.
After Brown, Roethlisberger most often targets Williams (21), tight end Jesse James and receiver Eli Rodgers. Right now, it's questionable if Rodgers will play Sunday, as he left Pittsburgh's last game early due to turf toe.
Keep an eye on the left guard position for the Steelers, as starter Ramon Foster has not been practicing due to a chest injury. The second-year offensive lineman out of Kansas State, B.J. Finney, replaced Foster for most of last week's game and would be the expected replacement if Foster can't go.
Here's a look at the unofficial offensive depth chart for the Steelers:
Pittsburgh Steelers Offensive Depth Chart (Unofficial)
Here's a look at the Steelers numbers and ranks so far this season on offense:
| | | |
| --- | --- | --- |
| | | |
| | | |
| | | |
| | | |
| | | |
| Net Rushing Yards Per Game | | |
| Net Passing Yards Per Game | | |
| | | |
| | | |
| | | |
| | | |
| | | |
| | | |
The Steelers defense is coming off a game in which it gave up a total of 426 total net yards, including 301 yards passing, to rookie quarterback Carson Wentz and the Philadelphia Eagles, but like the Chiefs in the case of their Week 2 matchup with the Houston Texans, one game is one game.
As far as players to watch, defensive end Cameron Heyward, who had at least seven sacks in each of the past two seasons, is still looking for his first.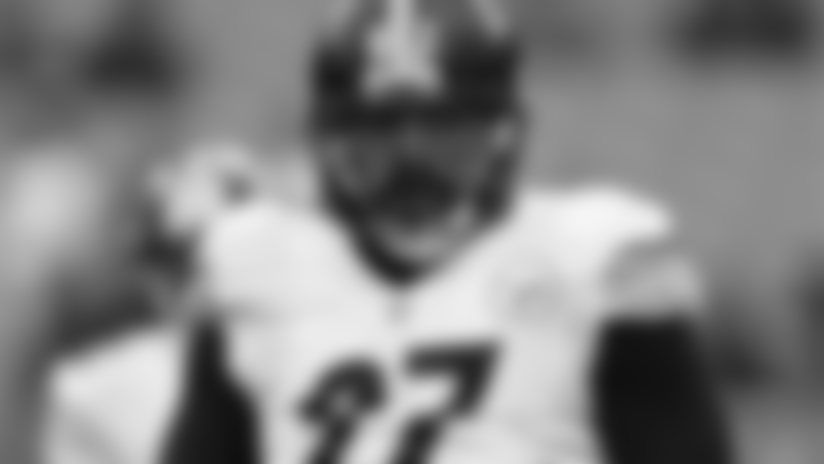 According to the Times Online, Heyward and cornerback Will Gay addressed teammates after Pittsburgh's 34-3 loss to Philadelphia last week.
"It wasn't like an organized meeting," Heyward said, per the Times. "We just talked individually to a lot of guys. The main thing was, when we look at this film, don't try to see it as someone else did the problem. You have to look in the mirror and say I didn't do enough. We didn't do our assignments as a group. We only get judged by if we play good as a defense, not one individual playing well."
So far, the Steelers defense has recorded just two interceptions and one sack through the first three games.
Linebacker Ryan Shazier, who leads the team in tackles with 12, has one of the interceptions, as does a four-time All-Pro in veteran outside linebacker James Harrison.
The Steelers defense has given up 407.3 yards per game so far for a ranking of No. 27 of 32 teams in the league.  
Here is a look at the Steelers defensive depth chart:
Pittsburgh Steelers Defensive Depth Chart (Unofficial)
Here is a look at the Steelers numbers and ranks so far this season on defense:
| | | |
| --- | --- | --- |
| | | |
| | | |
| | | |
| | | |
| Net Rushing Yards Per Game | | |
| Net Passing Yards Per Game | | |
| | | |
| | | |
| | | |
| | | |
| | | |
| | | |
Finally, here is a side-by-side comparison of the individual statistical leaders for both teams: