The San Diego Chargers (2-7) enter Sunday's matchup with the Kansas City Chiefs (4-5) coming off the bye week and five straight losses.
The most frustrating point for San Diego is that in the five losses making up the streak, each was by just one possession.
"Looking back, Chicago, Pittsburgh, Baltimore, Green Bay, we could've won any of those games," quarterback Philip Rivers said in a conference call with the media Wednesday. "I'm sure Kansas City could say the same about Chicago and the first one against Denver and so on. That's just the NFL and we're sitting in a tough spot right now, but we had a good practice today to start the week and we'll be out there ready to roll Sunday."
Chargers head coach Mike McCoy had several positive things to say about the Chiefs on the call.
"Having played against them being in Denver and being here for a number of years now, [they are] very well-coached, they can do it all, a lot of great players, Pro Bowl players year in and year out that do it all," he said. "They're good against the run, good against the pass, a very talented bunch."
Here's a look at the Chargers coaching staff: 
Special Teams Coordinator
The amazing thing about the Chargers offense is that despite having several key injuries since the beginning of the season, it is still fourth in the league in yards per game (413.9) entering Week 11.
San Diego has lost right guard Johnnie Troutman, running back Branden Oliver, wide receiver Keenan Allen and center Chris Watt to Injured Reserve. Allen, in the midst of a breakout year, still currently stands as the team leader in targets, receptions, yards receiving and touchdowns receiving (tie – TE Ladarius Green).
NFL veteran receiver Malcom Floyd, who was expected to step up in the absence of Allen, tore his labrum (shoulder) in San Diego's last game against the Chicago Bears. Floyd had been playing in what he was regarding as his final season in the league. Floyd has said that he'd like to play through the shoulder injury, but he did not practice for the Chargers Wednesday.
Tight end Ladarius Green, who holds a share for San Diego's touchdown receiving lead with 4, hasn't played since Week 8 with a high ankle sprain.
With all the Chargers injuries, Rivers will turn to receivers Stevie Johnson and Dontrelle Inman, tight end Antonio Gates and running backs Danny Woodhead and Melvin Gordon.
Woodhead currently leads the team in total touchdowns (5) and has the only touchdowns rushing for San Diego on the season—2 during Week 1 win against the Detroit Lions.
"I think he's always been valuable to us," Rivers said of Woodhead. "I think, certainly (with the injuries), even more so now. You wonder now what teams will try to do to take him away because of maybe not having the concern on the outside like they would with Keenan [Allen] and Malcom [Floyd]."
Woodhead leads the league in yards after the catch with 486, so it will be critical for the Chiefs to wrap him up early when he does get the football.
The Chargers also hope to see a return from offensive lineman Orlando Franklin, who has missed five games this season. 
The Chargers love to pass. Overall, they have thrown the ball 396 times compared to just 211 rushing attempts.
Familiar face: Third-string tight end Sean McGrath played with the Chiefs in 2013. 
"Having played against him being in the division and things like that, you saw what he did against teams you've played on and played," McCoy said of McGrath, "obviously being here and his ability to do certain things in the running game and as a receiver, so we thought he'd be a good addition to our team."
Here's a look at the unofficial offensive depth chart for the Chargers:
San Diego Chargers Offensive Depth Chart (Unofficial)
Here's a look at the Chargers numbers and ranks so far this season on offense:
Offensive Numbers

Net Rushing Yards Per Game

Net Passing Yards Per Game
As noted above, the Chargers rank fourth in offense based on yards per game.
They are on the other side of the spectrum on the defensive side of the ball. San Diego allows 372.1 yards per game, ranking 24th in the league. They are better against the pass (17th) than the rush (27th), so that could bode well this week for running back Charcandrick West, who has been on a roll lately.
The best player on the Chargers defense is safety Eric Weddle, but according to the football analytics site Pro Football Focus, Weddle is in the midst of a down year. To this point, Pro Football Focus ranks Weddle 42nd among safeties with a 71.4 overall rating.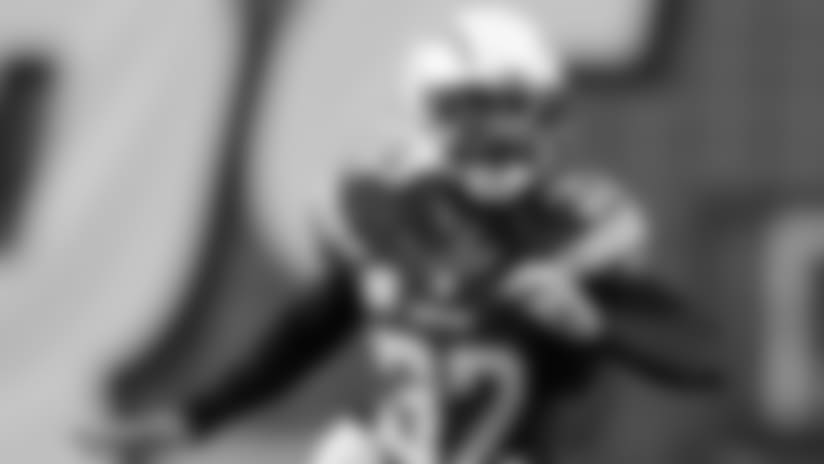 Through nine Chargers games last year, Weddle had 51 tackles. He has only 38 through San Diego's first nine games this season. A three-time Pro Bowler with 19 career interceptions, Weddle is also yet to pick an opposing quarterback off.
Linebackers Jeremiah Attaochu and Melvin Ingram share the team lead in sacks with 4.
Familiar Faces: Cornerback Brandon Flowers was drafted by the Kansas City Chiefs in 2008 and spent six years with the team until 2014, when he signed with the Chargers. Linebacker Joe Mays, who had a brief stay with the Chiefs in 2014, also provides depth on the San Diego roster.
Here is a look at the Chargers defensive depth chart: 
San Diego Chargers Defensive Depth Chart (Unofficial)
Here's a look at the Chargers numbers and ranks so far this season on defense:
Defensive Numbers

Net Rushing Yards Per Game

Net Passing Yards Per Game
Finally, here's a side-by-side comparison of the individual statistical leaders for both teams: 
---
Photos from the Chiefs Week 17 matchup against the Chargers