Nuts and Bolts of Wednesday's practice
Wednesday marked the Chiefs' fifth OTA practice of the 10 allowed by NFL rules
For the first time during OTAs, the Chiefs had to practice indoors because of weather in the area
For the second day in a row, linebacker Derrick Johnson and defensive lineman Dontari Poe did not practice. Again, they are not considered serious
Receiver Albert Wilson left practice early with a hamstring issue
The Chiefs' assistant coaches spoke with the media after practice
The Chiefs started practice inside the University of Kansas Hospital Training Complex just like they do when they're outside, with the exception of having considerably less space.
Here's an overhead view of what practice looks like when they first break off into their positional groups after warmups.
Top plays from Wednesday's practice
There are two plays that really stood out about Wednesday's practice.
The first play was actually the last one of the 1-on-1s between the defensive backs and receivers. During the drill, third-round rookie receiver Chris Conley was matched up on veteran cornerback Sean Smith.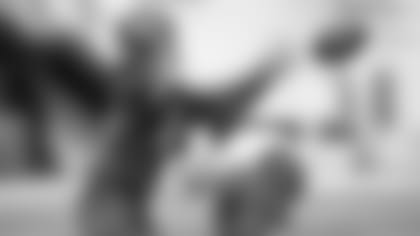 After a nice double move, Conley had Smith off balance and caught the easy pass from Alex Smith, which led most of the offensive players who were watching to let Smith have it a little bit as he often does to the offensive guys.
It was a fun, light-hearted moment that had the rookie getting the best of one of the top cornerbacks in the NFL on this particular play.
The second play was a throw-and-catch from second-year quarterback Aaron Murray to receiver Fred Williams.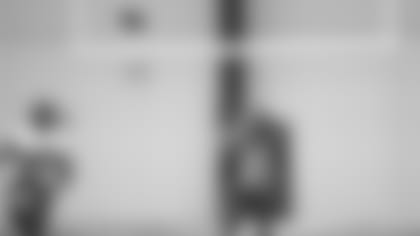 It was a beautiful throw that sailed about 50 yards in the air before landing perfectly in stride to Williams, who got past both the safety and cornerback defending the play.
It was arguably the best throw of the day.
Player Spotlight – Safety Ron Parker
After helping lead the Kansas City Chiefs' defense to becoming one of the best players in the NFL last year, former journeyman Ron Parker finally got that long-term deal that NFL players play their entire careers looking to find.
Parker signed a contract extension back in March, which secured his future for the first time in his career.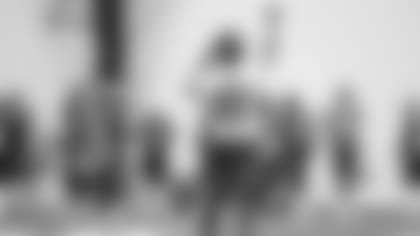 Since joining the NFL as an undrafted free agent with the Seattle Seahawks on July 26, 2011, Parker has been released on eight different occasions after spending parts of four different seasons with four different teams.
Now that he's secure in Kansas City, don't expect Parker to take a step back and rest now that his pockets are a little deeper.
"My mindset has stayed the same," he explained. "It hasn't changed. I got my deal and I'm blessed on that end, but it's not going to change my approach to the game. I'm still here every day and trying to get better and helping my teammates do the same."
Parker is part of the Chiefs' defensive backfield that has been flying around with a lot of smiles as they compete with the offensive guys daily in 7-on-7, 9-on-7 and 11-on-11 drills.
While it's true that nobody is wearing pads, there's still no reason to think these guys aren't getting plenty of important work done every day.
"This first part of OTAs have been going great for me and my teammates," Parker said. "We're out there communicating and working through our game plans to make sure we're on the same page. It's a lot of fun out there running around with the guys and challenging each other.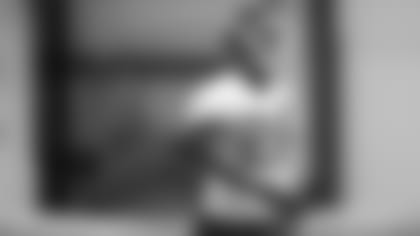 "We're just out there competing and trying to make each other better every day."
When asked how the defense as a group can improve on its impressive 2014 showing, Parker said it's about finding ways to get better.
"We're going to look at our mistakes from last year and try to improve on those," Parker said. "If we can do that then we'll be in a pretty good spot."
Watch Wednesday's Assistant Coach Press Conferences