The NFL season may still be months away, but the folks at USA Football and the Kansas City Chiefs are inviting young athletes and their families to take the field this upcoming weekend.
Here's a quick schedule of how the "Blitz" will unfold, beginning at 10 a.m. CT:
10:30 – 11:30: Clinic #1 (Co-Ed, ages 5-9)
11:30 – 12:30: Clinic #2 (Co-Ed, ages 10-14)
1:00 – 2:00: Clinic #3 (Co-Ed, ages 5-9)
2:00 – 3:00: Clinic #4 (Co-Ed, ages 10-14)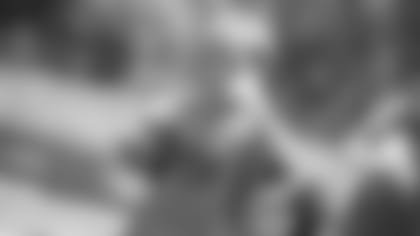 USA Football – which serves as the sport's national governing body – designs and delivers premier educational, developmental and competitive programs to advance, unify and grow the sport. The organization is also a member of the U.S. Olympic and Paralympic Committee.
Saturday's festivities will mark the first of three USA Football "Blitz" events set to take place in Chiefs Kingdom over the next three weeks, including stops in Wichita (June 10) and Topeka (June 24). The latter two events will also include a high school football competition called "Chiefs 11-On powered by Nike." The Kansas City area "11-On powered by Nike" event will take place at the Chiefs' practice facility on June 17.
The Fred and Shirley Pryor YMCA Challenger Sports Complex can be found at 2100 NW 87th Terrace in Kansas City, Missouri. To register for the free event, click here.