The Kansas City Chiefs placed wide receiver Kyle Williams on the season-ending injured reserve list and signed wide receiver Chad Hall to the 53-man roster, the team announced today.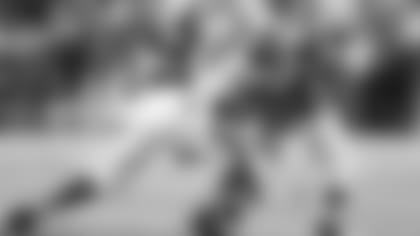 Chad Hall has played in 22 games (one start) in just over two NFL seasons with the Kansas City Chiefs and Philadelphia Eagles. Hall is rejoining the Chiefs after originally coming to Kansas City on Sept. 1, 2013, via waiver claim from San Francisco. He played in seven games with Kansas City, recording one catch for nine yards. Hall's career numbers include 15 receptions for 144 yards (9.6 avg.) with two touchdowns. He has returned 10 punts for 107 yards (10.7 avg.) and six kickoffs for 108 yards (18.0 avg.). He originally entered the NFL as an undrafted free agent with the Eagles in 2010.
Hall played collegiately at the Air Force Academy and prepped at Wesleyan School in Norcross, Ga.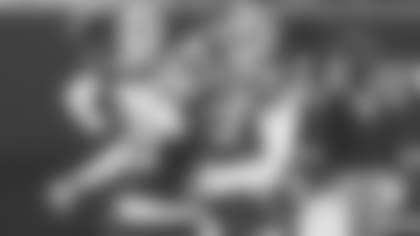 Kyle Williams has played in 39 games (nine starts) in more than three NFL seasons with the San Francisco 49ers (2010-13) and Kansas City Chiefs (2013). He played in one contest for the Chiefs vs. Denver on Nov. 17. His career numbers as a wide receiver include 47 receptions for 574 yards (12.2 avg.) with four touchdowns. He also served as a return man, returning 21 punts for 170 yards (8.1 avg.) and 28 kickoffs for 673 yards (24.0 avg.). Williams originally entered the NFL as a sixth-round pick (206th overall) of the 49ers in the 2010 NFL Draft.
The San Jose, Calif., native played collegiately at Arizona State, where he tallied 109 receptions for 1,626 yards (14.9 avg.), 74 punt returns for 768 yards (10.4 avg.) and 31 kickoff returns for 709 yards (22.9 avg.). He prepped at Chaparral High School in Scottsdale, Ariz.