After missing the last five games of the season with a neck injury, offensive lineman Ben Grubbs has been officially placed on Injured Reserve, the Kansas City Chiefs announced on Wednesday.
"We've gone four or five weeks here with rehabilitation and he hasn't improved," head athletic trainer Rick Burkholder told the media on Wednesday. "He's going to need at least another month or two to come back from this thing. So with Coach (Andy Reid) and (general manager) John (Dorsey), we decided as a group to put him on injured reserve."
Grubbs came over to the Chiefs this past offseason in a trade with New Orleans, where he had played for three seasons after spending the first five years of his career with the Baltimore Ravens.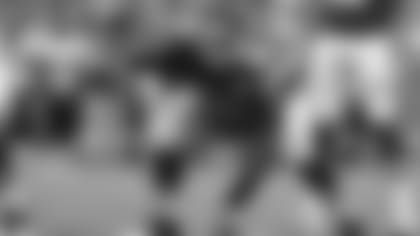 He was Baltimore's first-round pick (No. 29 overall) back in 2007.
In his eight NFL seasons prior to 2015, Grubbs had missed just six regular season games in his career, all of which came back in 2011.
In Grubbs' place, veteran Jeff Allen has stepped into the starting left guard position over the past several games, although he's currently dealing with an ankle injury as well.
The Chiefs are preparing this week for their matchup with the Oakland Raiders on Sunday.