The calendar says today is Tuesday, but according to the Kansas City Chiefs practice schedule, today was treated like a Friday as Chiefs head coach Andy Reid's team is two days away from its final preseason game, facing the Green Bay Packers Thursday night at Arrowhead Stadium.
Following today's practice, coach Reid addressed the media and discussed Thursday's game.
"We're just getting ready for the Packers and everybody is getting ready to play," coach Reid said. "We haven't made any decisions on who's playing and who is not playing. Everybody got opportunities today for us to take a look at them, and that's how we're going to go about it and we'll figure it out from that point."
During his post-practice press conference, Chiefs QB Alex Smith evaluated his team as a whole.
"I'm encouraged," Smith said. "It starts with the guys in the locker room. I think the chemistry of the team and the coaching staff, guys are willing to put in the time and sacrifice. (Granted) in the game, we've made strides and we know where we need to be."
Also meeting with the media after Tuesday's practice was Chiefs Pro Bowl RB Jamaal Charles, who says he's all in favor of whatever playing time coach Reid decides to give him or not give him on Thursday.
"Whatever coach decides to do, I'm down with it," Charles said. "I'm just happy to play football. I'm glad to be back on the field. I'm blessed to be able to play again and stay healthy."
On the defensive side of the ball, Chiefs DE Mike DeVito summarized Tuesday's practice.
"You want to wrap everything up on your game planning and your preparation and touch on a little bit of everything to get ready for Thursday," DeVito said. "It's all about finishing strong."
DeVito's defensive teammate, Chiefs LB Frank Zombo will do his best to contribute to a strong preseason finish, facing his former team.
"It's going to be exciting," Zombo said. "The fourth preseason game is a huge game; so, I'm going into it like it's the Super Bowl."
Coach Reid shared how he's approached previous fourth preseason games.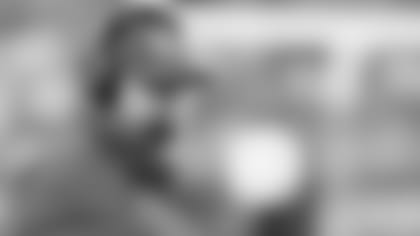 "I've done it all different ways," coach Reid said. "I've sat the ones, I've played the ones for a series, for a quarter, I've done it all. The main thing you want to do though on this is to make sure with the guys that are remaining on this team, that you get a good evaluation of the players, so at the end of this thing, you're making the right moves that you feel are right for the Chiefs. I'm not going to let that get in the way. I'm going to make sure we get that accomplished the best that we can."
Kickoff is set for 7:00 PM CDT on Thursday, when the stage will be set for the Kansas City Chiefs players to showcase their talents, hopefully impress the coaches and ideally provide fans with a win, heading into the season opener against Jacksonville.