The Kansas City Chiefs are champions of the AFC West, capturing the division title in consecutive seasons for the first time in franchise history.
It means the Chiefs will be playing in the postseason for a fourth time in Head Coach Andy Reid's five seasons in Kansas City, and it all starts with a home game at Arrowhead Stadium.
While their opponent remains to be seen, every member of the Chiefs' locker room - all decked out in their postseason gear - was excited to be playing January football in front of the Arrowhead faithful in a couple weeks.
That begins at the top with Chiefs Chairman and CEO Clark Hunt.
"It's very big and so great for our fans," Hunt said. "We appreciate the fans who were here today. They made a big difference today as they've made the entire season. Getting a home playoff game is a way to reward them, it's also something our players feed off of and for us to advance and go to where we want to go, having a home playoff game and the fans behind us is big."
It's meaningful to Reid as well, who has now brought a postseason contest to Arrowhead in back-to-back seasons.  
"Yeah man, our fans were unbelievable today," Reid said. "They've been unbelievable every week here and to welcome in a team, whoever that might be, to play here I think is something special and well deserved for our fans."
It's something that the Chiefs' veteran players know isn't easy to achieve.
"Arrowhead and Chiefs Kingdom is as special as it gets, so we're going to need them," said quarterback Alex Smith. "These games are huge and to have a home game and to bring it back here and have the crowd behind us is huge and hard to put into words."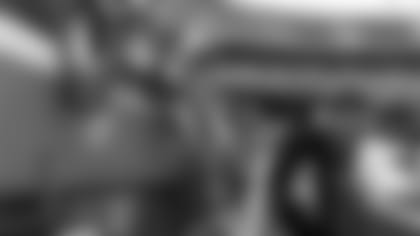 "It's the biggest advantage in the NFL," said punter and 13-year veteran Dustin Colquitt. "You know how it is with the Arrowhead fans. They have the barbecue and just everything going on in the parking lot. It's intimidating. It's going to be cold, which favors us. I'm looking forward to it. Any time we can do this, it's huge."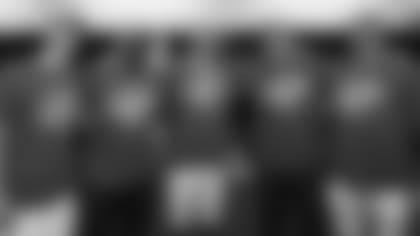 Linebacker Derrick Johnson, also a 13-year veteran, agreed.
"It's big. The first thing is being able to get to the playoffs and we've done it," Johnson said. "But there's a lot of things to be done, and we get that first game at Arrowhead and it'll be pretty cool."
Playing an enormous role in both division titles has been wide receiver Tyreek Hill, who's hauled in 130 catches for 1,667 yards in his two-year career with Kansas City.
"It means a lot. Arrowhead fans are great," Hill said. "It's so nice to know the Kingdom has our backs and is screaming for us. When our defense is out there and they're just going, 'Ahhh!' - it's amazing."
It will mark the first trip to the postseason for linebacker Reggie Ragland, who joined the Chiefs in a trade with Buffalo prior to the season.
"I hope it's crazy, and I'm pretty sure it will be because it's been crazy all year," Ragland said. "Everybody says the playoffs are a whole lot different and everything, so I'm ready to experience that. This is why I play football - for moments like this."
And for the Chiefs rookies, this will mark their first chance to experience a postseason game at Arrowhead.
"A home playoff game is perfect," said rookie tailback Kareem Hunt. "We're going to have our fans out here loud and ready to go. We're ready to play at Arrowhead one more time this season."
Rookie kicker Harrison Butker, who was on Carolina's practice squad prior to signing with Kansas City in Week 4, echoed a similar sentiment.
"I'm really excited. It's been a long season, but I'm so happy to go the playoffs," Butker said. "It's a great team and I know we can make big plays. The fans are great. I think we have the best fans that I've ever seen, so I know that it'll be rocking."
There's no place quite like Arrowhead, and the Chiefs will be back on their home turf in just a few weeks in their pursuit of the Lombardi Trophy.
To ensure that you'll be there to soak it all in, visit this link for tickets.