There's plenty of reason to feel optimistic about the Kansas City Chiefs as we head into training camp on the campus of Missouri Western State University later this month.
The Chiefs know what they have at running back in Jamaal Charles, who became the franchise's all-time leading rusher during the Week 7 matchup in San Diego last year.
When Charles needs a breather, third-year player Knile Davis has proven he's more than capable of carrying the load when his name is called.
Early in the 2014 season when Charles was banged up and missed some time with an ankle injury, Davis carried the ball 70 times for 318 yards (4.5 ypc) and three touchdowns against the Denver Broncos, Miami Dolphins and New England Patriots (Week's 2-4).
At quarterback, Alex Smith is coming off back-to-back seasons with at least 3,000 yards passing for the first time in his career. He proved to be one of the best in the NFL last year when teams tried to bring pressure, completing 63 percent of his passes with 10 touchdowns to just one interception against the blitz.
Smith's passer rating of 109.3 against the blitz ranked fifth in the NFL among starters.
With some new faces along the offensive line and new weapons on the outside, Smith should be looking at even more success in 2015.
Here are three storylines to follow throughout training camp with the quarterbacks and running backs:
Alex Smith-Jeremy Maclin continuity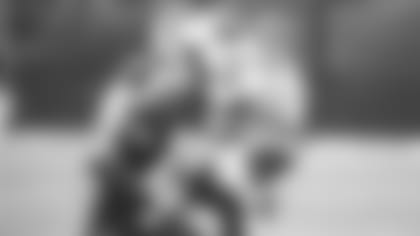 One of the biggest moves of the Chiefs offseason was the signing of former Philadelphia Eagles receiver Jeremy Maclin, who is coming off the best year of his career in 2014.
Maclin caught 85 passes for 1,318 yards and 10 touchdowns last season, which earned him his first Pro Bowl honor of his career. But Maclin won't be catching passes for the Eagles this season.
He's in a different system, although it's one that he's familiar with due to his time with coach Andy Reid and company when they were together through the first four years of his career in Philadelphia.
The Chiefs would love to see that same kind of production from Maclin this season, but that's going to take a lot of work between now and the beginning of the season from Maclin and Smith.
But there's a lot of reason to be optimistic of this pairing. After the Chiefs mandatory minicamp back in June, Maclin said "I don't think I've ever been off to a better start with a particular quarterback in my life."
Those are big words for Maclin, who not only proved to be an elite receiver in 2014 by way of the box score, but also made big plays when they counted for the Eagles.
Last year, Maclin averaged 20 yards per catch and had four of his 10 touchdowns in the fourth quarter when the score was within seven points. While numbers and statistics can often be manipulated to tell one side of one story, these numbers tell us that when the score was close and it was late in the game, Maclin made plays for his team.
That's exactly why he was brought to Kansas City and his continuity and timing with Smith will be a top storyline to follow throughout training camp.
Aaron Murray's second season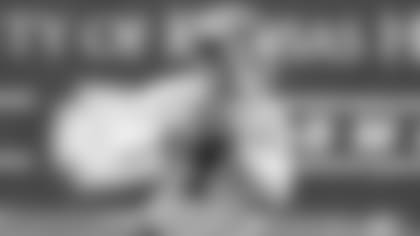 The Chiefs know that last year's backup quarterback, seven-year veteran Chase Daniel, can step up and play well enough for the team to win a game when it's needed. He's done that in Week 17 of each of the last two seasons against the San Diego Chargers.
For second-year quarterback Aaron Murray, the SEC's all-time leading passer and the Chiefs fifth-round pick in 2014, this year's training camp provides him an opportunity to show what an entire offseason can do for him in learning and developing in this system.
At training camp last year, Murray was just eight months removed from surgery to repair a torn ACL. He wore a brace and hadn't spent much time in this system before stepping on the field during the preseason.
Now, Murray has been brace-less throughout OTAs and minicamp and has a better grasp of the offense entering his second season.
Reid said third-year player Tyler Bray was on schedule in his recovery from a torn ACL back at the end of May, but wasn't yet ready to participate in offseason workouts.
Running back(s) after Jamaal Charles, Knile Davis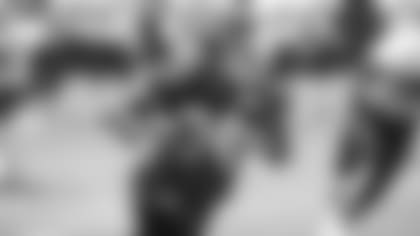 One of the storylines from training camp last year was the battle behind Charles and Davis in the backfield, and it's once again something to watch in St. Joseph this year.
Second-year offensive weapon De'Anthony Thomas is now working primarily with the receivers group after working with the running backs last year, although his skillset will most likely find him lined up all over the place again this season.
Last year, the Chiefs kept four running backs (plus fullback Anthony Sherman) on the 53-man roster with Cyrus Gray and Joe McKnight joining Charles and Davis.
This year, Gray is returning from a knee injury suffered in Week 10 of last season, and he's joined by Charcandrick West, who showed the kind of speed and quickness during OTAs and minicamp that he's hoping finds him a spot on the roster this season. West spent much of last season on the practice squad.
Joining them are Spencer Ware and Keshawn Hill in competing for spots in the backfield.
The Kansas City Chiefs' 2014 quarterbacks.