The Kansas City Chiefs made a concerted effort to add new pieces to the receiver and tight end positions this offseason.
Altogether, there are eight new faces currently on the roster at these two respective positions.
After several veteran departures over the past few months, the opportunity for any of these new players to step up and contribute is right there for the taking.
The departed veterans combined for 1,958 offensive snaps last season, which means training camp is going to be crucial in the development of the new faces that will be taking over these snaps in 2015.
Here are a few storylines to follow throughout training camp:
Highlighting the Playmakers
The success of Chiefs coach Andy Reid's offense is dependent upon the consistency of putting his different playmakers in positions to be successful.
The good news for Chiefs fans is that there are plenty of playmakers on this team who have the ability to be successful all on their own.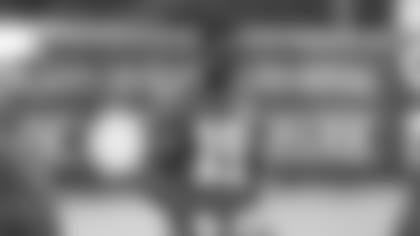 But when combined, the skill sets of guys like Jeremy Maclin, Travis Kelce and De'Anthony Thomas, not to mention running back Jamaal Charles, who has already proven himself as one of the best in the NFL, form an offensive grouping that leave defensive coordinators with a choice.
They can't focus on everyone and that means one of these playmakers will be in a prime position to make a play. It's a pick-your-poison and the Chiefs now have the talent and depth to compete with anyone on the offensive side of the ball—at least on paper.
If the Chiefs are going to take a big step forward in the passing game this season, it's going to be behind the leadership and production of veterans Jeremy Maclin, Jason Avant and Travis Kelce, but also the development of second-year players Thomas and Albert Wilson.
How well they perform and develop at training camp will be key into how far these playmakers and all the others can lead the Chiefs offense in 2015.
Who Else Steps Up at Receiver? 
It's not a secret or a new development; Maclin is going to be a huge part of the Chiefs passing game this season.
But who else steps up along with Maclin on the outside will be something to watch develop as the Chiefs get into training camp beginning in early August.  
Avant, Wilson, Chris Conley, Frankie Hammond, Junior Hemingway, Fred Williams, Armon Binns and Da'Ron Brown are just some of the candidates who are looking to contribute this season.
Throughout OTAs and minicamp, Conley has demonstrated the skills that make him a very intriguing player to watch as the rookie prepares for his first training camp.
Who Else Steps Up at Tight End?
The Chiefs ran more than 250 plays last season with two or more tight ends on the field together.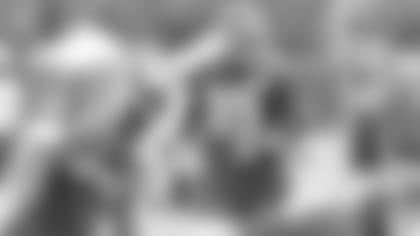 Anthony Fasano, who played the most snaps of any Chiefs tight end last season, will be wearing a new uniform in 2015 after he was released earlier this offseason. This means someone besides Kelce will need to step up and take some of those snaps if the Chiefs are going to continue using these heavy personnel groups. 
Who steps up behind Kelce is something to watch at training camp.
Veterans Richard Gordon and Ryan Taylor are in the mix, as well as Demetrius Harris, who is coming off a foot injury last fall that recently required another surgery. His status for training camp is not yet known.
Before his injury last season, Harris had played in eight games with 60 offensive snaps.
Adam Schiltz and rookie James O' Shaughnessy are also in the mix at tight end.