It all begins with defensive tackle Dontari Poe.
It's hard to believe, but Kansas City Chiefs defensive tackle Dontari Poe is entering just the fourth season of his career in 2015. That's remarkable to think about because despite such a short time in the league, at this point, the Chiefs defense can be rightly be thought of synonymously with the middleman, who has been nothing but a constant during his first three years.
Since being picked by the Chiefs in the first round (11th overall) in 2012, Poe has impressively led the defensive line in snaps every year.
Poe's snaps per season (Football Outsiders)
Over that span, he has combined for 47 regular season starts, 109 tackles and 10.5 sacks.
Poe serves as the anchor of a Chiefs defensive line responsible for 14 of the team's 46 sacks in 2014, and his value is enhanced by his reliability.
Week after week, head coach Andy Reid and his fellow coaches have the evidence to trust in Poe that he will not only be able to play, but also play much of the game while maintaining effectiveness.
Mike DeVito and Mike Catapano return to the field.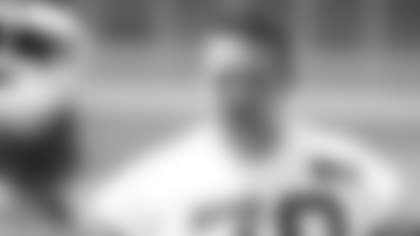 Two players the Chiefs welcome back for 2015 are Mike DeVito (ruptured Achilles) and Mike Catapano (concussion-related symptoms, illness) who had their seasons ended before they could truly begin in 2014.
DeVito, known for his run-stopping ability, will better help a Chiefs run defense that allowed 127.2 yards rushing in the league (28th) last season.
DeVito suffered his ruptured Achilles injury in the Chiefs first game last season, the same injury as linebacker Derrick Johnson. The two thus rehabbed together and recently, DeVito said that he is feeling as strong as ever.
"I feel really good," he said during minicamp on the Chiefs Download Podcast. "That's a credit really to Rick (Burkholder) and our trainers. They really got me back to better than I was before. I know a lot of guys say that, but I really feel that out there. I really feel confident."
DeVito had some kind things to say about the returning Catapano and Jaye Howard earlier on during his first press conference of the offseason.
"Jaye (Howard) and Catapano, those are two guys, if they went to the Pro Bowl I wouldn't be shocked," he said.
Catapano, who is known for his pass rushing, is currently 290 pounds and looks to be very healthy heading into training camp.
New kid on the block: Rakeem Nunez-Roches.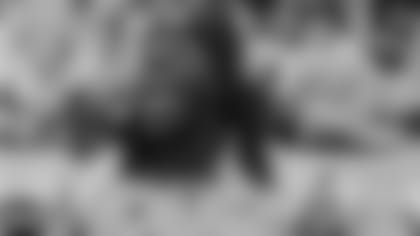 The Chiefs selected defensive tackle Rakeem Nunez-Roches in the sixth round of the 2015 NFL Draft out of Southern Mississippi, and how the Chiefs use the rookie lineman will be one of the storylines heading into training camp.
During rookie minicamp, Nunez-Roches said that the Chiefs had been rotating him between "big end and disruptive tackle."
As Nunez-Roches explained, the biggest challenge for him has been forgetting all that he learned at Southern Mississippi in favor of the new ways of the pro game.
"It's kind of hard because there are a lot of similarities in the play calling and the techniques," he said. "Sometimes you hear certain things and in adjusting you want to do exactly what you've done in college but you have to erase that, you can't just do that. This is a whole different ballgame, another level."
Nunez-Roches likely will fit into the Chiefs defense as a backup headed into training camp.