The expected heat and humidity showed up at Chiefs Camp on Tuesday, as the team completed its final practice before Friday night's preseason opener against the New Orleans Saints.
As the final horn blew to end practice, Chiefs offensive coordinator Doug Pederson addressed the media, giving the QB plan for Friday night's game.
"We've got four quarters and four quarterbacks," Pederson said. "Each one will take a quarter, and we're excited to see them all play."
Following Monday's display of accuracy, Chiefs QB Alex Smith was again on-point Tuesday, completing six of seven throws; he later discussed expectations for his first game in a Chiefs uniform.
"The big thing for us is on offense," Smith said. "Let's move the ball, let's go down and get some points, that's the goal. We'd love to go down there and move the ball, that's what we're looking to do. All of us on an individual level, obviously we need to do our jobs. For me, that's making good decisions and hitting my targets when they're there."
According to coach Pederson, each of the Chiefs QBs will be throwing to quality targets.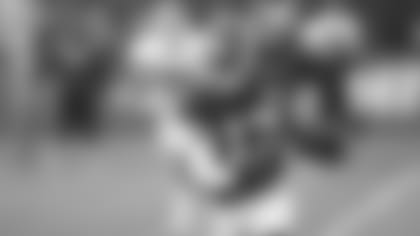 "Some great competition right there," Pederson said of the Chiefs WRs.
"Donnie Avery and Devon (Wylie) are out there and Dex (Dexter McCluster) is in the mix as far as the backup guy, you can move Dex around. There are some young guys who not only deserve a spot, but deserve more reps as we go and grade their competition."
Coach Pederson also mentioned seeing great improvement from Chiefs WR Jon Baldwin, who had a strong practice Tuesday, including back-to-back receptions from Alex Smith.
"I'm just working," Baldwin said. "Just have to keep building on things and doing all the things the coaches ask us to do and take it from there."
Baldwin's teammate and fellow WR Dexter McCluster has had an unbelievable camp and promised that he's ready for Friday night's game.
"I've never felt so prepared to play a game in my entire life," McCluster said. "Coach Reid and this offense, it's wonderful. I'm ready to see what we can do."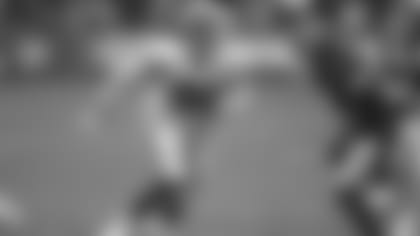 On the defensive side of the ball Tuesday, Chiefs DE Tyson Jackson seemed to have his way during one-on-one drills and in 11-on-11.
"Today is one of those days where you're starting to get in the middle part of camp and everybody's sore," Jackson said
"I think days like today separate boys from men; the tough ones come out there and will battle it out, down after down, and this is what we get paid to do; this is our job."
In the secondary, newly-signed Chiefs CB Semaj Moody took the field and like the rest of his teammates, noticed the style of head coach Andy Reid's practices.
"It's a quick pace," Moody said. "Everything is on the move. There's no in-between; there's no time to sit and rest. We have everybody moving, getting reps. It's high-tempo."
As practice concluded, interviews were completed and player autographs were gladly provided by the Chiefs, who then headed to the locker room to rehydrate, refuel and rest, before attending meetings in preparation for Friday's game in the Mercedes-Benz Superdome at 7:00 PM CDT.
Be sure to check out Chiefs Live! tonight at 6:00 PM CDT as Mitch Holthus and Kendall Gammon break down today's practice, including a look at the Chiefs special teams group for 2013.