Roughly 48 hours before Sunday's Fan Appreciation Day at Arrowhead Stadium, where the Kansas City Chiefs will host the Indianapolis Colts in Week 16, Chiefs head coach Andy Reid walked off the indoor practice field to summarize the week of practice, update injury news and preview the Chuck Pagano-coached team.
"Alright, these are the injuries," coach Reid said. "Branden Albert and Justin Houston both practiced this whole week and we'll just see, I've got them down as questionable, but we'll see. It'll be a stretch for them to make it, but they are listed as questionable. Dexter McCluster practiced, did everything and we've got him listed as probable. He practiced, he did everything. Everybody else, if you have any questions on them, they all practiced and are ready to go. Listen, we look forward to the challenge of playing the Colts and giving them an opportunity to play in front of our fans. It's Fan Appreciation Day; I know our fans will be out of their minds, that's just how they roll. It will be nice and loud and great football weather. It will be a little bit cold and two good football teams, playing each other. Again, our guys had a good week of practice and prepared themselves right and they'll be ready to go."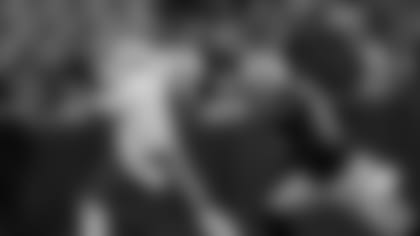 Following coach Reid's press conference, his players described the week that was at One Arrowhead Drive.
"I think this week's been a great week," Daniel said. "We really just continued to work and that's what we do on a week-in, week-out basis and this week was no different."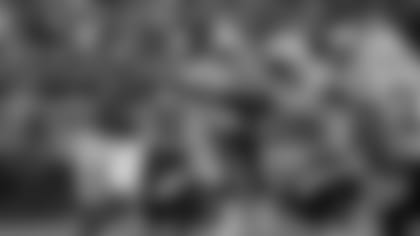 Chiefs WR Dwayne Bowe offered a similar evaluation of the practice week and added a message to Chiefs Kingdom.
"Practice was great," Bowe said. "All three phases were getting after it this week, again. We're going to do our best to make sure all of the work this week goes to good use on Sunday. There's going to be a lot of fans out there, a lot of screaming. It's going to be like a playoff environment. I just want to tell the fans, 'Merry Christmas and thanks for your support.'"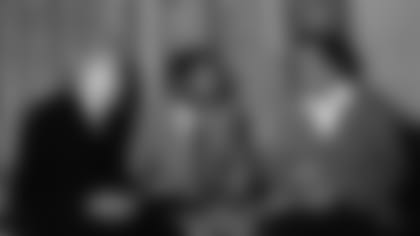 On the defensive side of the ball, Chiefs S Eric Berry said the team's intensity at practice is always turned up.
"Guys were flying around," Berry said. "I think now it's to the point, where now, guys are treating practice like a game and then we just go out and have fun on Sunday. Anytime you do that and you start looking at practice that way, you're going to work to be the best you can be and I think it's starting to show."
Berry says accomplishing the team's mission, to leave the field victorious on Sunday, requires some must-dos against the Indianapolis offense, led by QB Andrew Luck.
"We have to stay focused and keep the big play off of us," Berry said. "We can't underestimate Andrew's arm, because he can make all the throws."
Regardless if Sunday's game is the last at Arrowhead this season, pending results during the next few weeks, Chiefs CB Brandon Flowers guaranteed one thing.
"It's going to be loud," Flowers said. "Hopefully, it's not going to be our last home game. Hopefully, something can shake out, so we have home-field advantage, but if we don't, we have to make this a special last home game. It's been a special season, turning everything around. We can't wait to get out there."
The Chiefs will close out their week of practice on Saturday, with a walkthrough, followed by meetings to further prepare for Sunday's showdown with the Colts; kickoff is slated for 12 p.m. CT.
For a look at the Chiefs injury report from Friday, click here.