The Kansas City Chiefs celebrated "Read Across America Day" in grand fashion on Friday, visiting over a dozen schools and organizations throughout the metro to promote the importance of reading.
Chiefs President Mark Donovan, offensive tackle Mitchell Schwartz, Senior Vice President of Business Operations Bill Chapin and a handful of Chiefs Ambassadors were among those who joined in the effort, marking the 20th consecutive year that the Chiefs have participated.
The nationwide program once again coincides with the 114th birthday of famed children's author, Theodor "Dr. Seuss" Geisel.
"It's just a way of reinforcing how important it is to learn to read," said Donovan, who visited Laurel Hills Elementary. "Hopefully, with our staff being out in the community, these kids will be entertained and have some fun, but we also really want to reiterate that Dr. Seuss was special to all of us, and what he taught us was the importance of reading."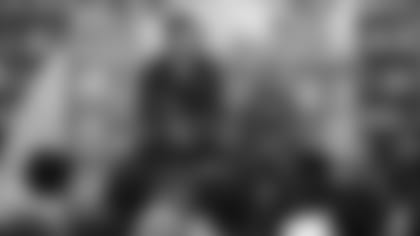 First celebrated in 1998, the Chiefs are a founding supporter of "Read Across America Day," which encourages adults to promote reading among children.
The initiative brought the Chiefs to more than 20 schools, libraries and youth centers, where Donovan, Schwartz and the others honored Dr. Seuss by reading a handful of their favorite stories in addition to a Chiefs-themed book.
"It's important for kids to start reading at a young age," said Schwartz, who stopped by Canterbury Academy on Friday. "It's something that I got into more as I got older and now it's part of my daily routine, so it's great to be able to read to them."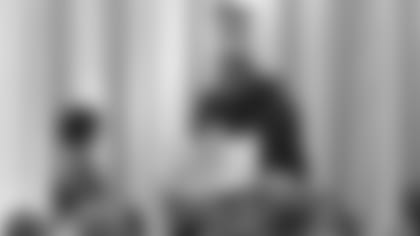 That sentiment was mutual for each of participating schools.
"It's so great to have somebody who is an idol in the community to come out and demonstrate the importance of reading," said Jackie Steranko, the Assistant Director at Canterbury Academy. "It makes it fun for them."
And for Donovan, it represented an opportunity for kids throughout Kansas City to learn about how reading can help them as they grow up.
"You have to be able to read in order to communicate effectively," Donovan said. "I think successful organizations are made up of people who can communicate and who are competitive, and the basis of communication is the ability to read."
Members of the Chiefs Community Caring Team, led by offensive lineman Mitchell Schwartz and Chiefs President Mark Donovan,honored Dr. Seuss on his birthday by reading to young students at several schools around the KC area.