They are a selfless few, bound by a genuine desire to make a difference right here in Kansas City.
Often right out of college, these individuals seek to help children and young adults who may not have every opportunity in life, equipping them with the tools and support necessary to succeed in school.
It's a group called City Year Kansas City, providing mentors to those in need of guidance, and if it wasn't for a dedicated group of business and civic leaders, including Chiefs President Mark Donovan, they likely wouldn't be here.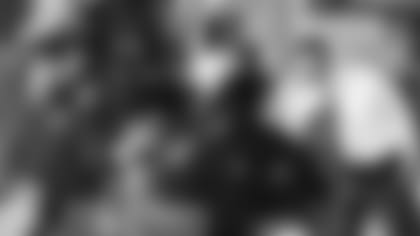 Donovan, who was honored with the Citizen Service Award by Voices for National Service on Tuesday, was part of the team that brought the national organization to Kansas City in 2015.
It's now grown into the Hunt Family Foundation's largest annual financial commitment in Kansas City, helping thousands of local kids thrive in school every year with the support of the Chiefs' official team sponsorship.
The organization is achieving impactful work right here in this community, but it took some work to get it here.
The Chiefs' involvement began after Donovan and his wife, Kathy, spent time learning about how they could positively impact their new community. That process resulted in a commitment to supporting the public education system, and soon after that decision, local community leaders approached the Chiefs and the Hunt Family Foundation with an opportunity to get involved with City Year.
"It's a tough issue and Kansas City Public Schools has had their struggles over the years," Donovan said. "At one point, we considered changing our focus due to the turnover of the school superintendent, but fortunately, about that time, Corey Scholes of the Kauffman Foundation reached out and asked if we would be interested in hearing about their efforts to bring City Year to Kansas City and if the Chiefs and the Hunt Family Foundation would be able to support their efforts."
For Donovan, it was a conversation that brought back a rush of memories from his time around the program in Philadelphia, where he had seen its impact firsthand.
"Just hearing moms, teachers and students talk about where they were before City Year - and then after - was impactful," Donovan said. "When I got the call from Corey, I just immediately thought to myself, 'This works. We need this in Kansas City.' I was excited, and then it was about finding a way to bring it here."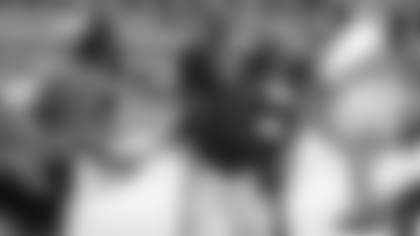 The desire was there, now it needed to be put into action. In order to bring City Year to Kansas City, they needed to compete against bids from other cities vying for the organization's services.
"With an education program that works, there's competition," Donovan explained. "You basically need to prove that you can fund it locally, so because the Kauffman Foundation was already involved, a number of the biggest foundations here in town committed to it, and they just needed that final push to get it approved. That's when we got involved."
Donovan and Anne Scharf, the Chiefs' Director of Foundation and Civic Affairs, then shared the opportunity with the Hunt family and the Hunt Family Foundation, who were inspired by the work City Year has done nationwide and chose to become a Founding Team Sponsor for the City Year team at Central Middle School.
"It was really cool to be in the meeting," Donovan recalled. "The Hunt Family has been amazing in this process. They had recently asked us to find a way to positively impact the education system in Kansas City. The timing was perfect. Their decision to become a 'team sponsor' helped launch the program that grew to what we have today."
The result was a simple pilot program consisting of 16 volunteers – courtesy of AmeriCorps, a national philanthropic organization - in two schools, and just four years later, City Year has grown to 58 members in six schools throughout Kansas City.
Under Donovan's leadership as Chairman of the Board and with the help of the Hunt Family Foundation, the program impacts more than 4,000 students every year.
"The Chiefs and Mark have been an integral part of that growth," said Audra Clark, Executive Director at City Year Kansas City. "He's made sure that we've had the support from the community necessary to expand in that way. At every turn, if we have a need or face a challenge, he and the Chiefs are helping us solve it. That includes everything from brand awareness and getting the word out to career development for our corps members and providing job shadowing. They leverage every part of the organization to support City Year. It's huge."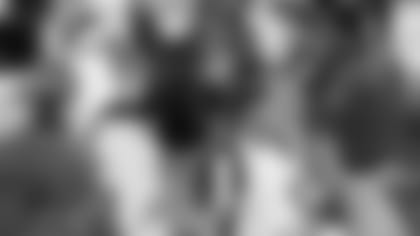 That includes the largest annual financial commitment that the Hunt Family Foundation makes in Kansas City, a chance to network with Chiefs' sponsors and even visits from players to City Year events, continuing a tradition that's woven into the very fabric of the team.
"[Chiefs Founder Lamar Hunt] believed - and we carry on his direction - that being an active participant in the Kansas City community is a responsibility," Donovan said. "The Hunt Family Foundation shows that through millions of dollars in community support each year, our players, coaches and staff donate money - as well as hours being out in the community participating in programs - that make life better for our fans and their families. It's exciting to be part of that and to see the positive momentum our team can create."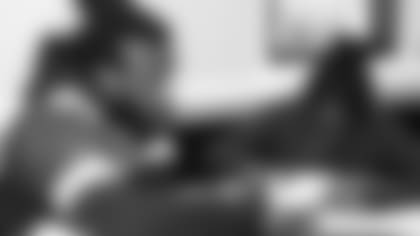 Here were athletes at the pinnacle of their profession devoting their day off to helping kids in need of some direction, and it was all because of City Year's leadership.
In fact, one of City Year's mentors even spoke to the players prior to the event about the impact they were about to have.
"I encouraged them to be advocates for urban youth. I talked about giving back to urban youth and helping out with the school system," said De'Artez Grace, a City Year representative. "My message to them was to give these kids an opportunity that the players may have never had growing up."
They went on to do just that - making a point of getting to know each of the students they were working with - and the result was profound.
"We spend a good amount of time talking with our team about perspective," Donovan said. "One example of how impactful we can be is when you see school children and teachers interact with our players. We all have challenges in our lives, and to see a young person's face light up when a player walks in the classroom is fun, but to see that student realize that player is here to help them - in this case set goals - just to show them we care, listen to their story, learn about the things they've struggled with as students and the way they overcame their challenges - that's powerful."
It's those kinds of events that caught the eye of Voices of National Service, which is made up of a diverse coalition of national service programs, state service commissions and individual champions who work to ensure Americans of all ages can serve and volunteer in their communities.
Donovan accepted the award in Washington D.C. on Tuesday, joining a distinguished group of recipients that includes leaders in government, business and journalism from across the country.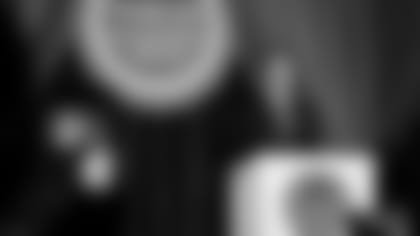 But of course, if you ask Donovan, he accepted the award on behalf of many more.
"Mostly, I'm excited to be a part of the team that is making this happen," Donovan said. "It is gratifying to know that there are students in Kansas City that will graduate high school next year that most likely would not be in school today if it were not for City Year."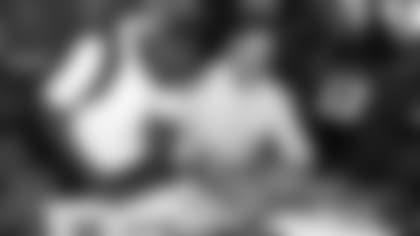 And already, some graduates of the City Year program are giving back by joining as volunteers themselves. They're teaming up with people from all walks of life – from those born with opportunity to those who are not – in an effort to make this world, this country and this city a better place to live.
They're the selfless few that are bringing about change for the many, and they're just getting started.
"Today, we are making a difference for thousands of students and their families, but there are tens of thousands of students in our community that would benefit from this program," Donovan said. "There are a lot of people working to make that happen, and I'm proud to be one of them."