The National Football League announced on Tuesday that safety Eric Berry, tight end Travis Kelce, cornerback Marcus Peters and return specialist Tyreek Hill were selected to represent the Kansas City Chiefs in the 2017 NFL Pro Bowl. 
The Pro Bowl, which serves as the NFL's all-star game, will take place on Jan. 29 in Orlando, Florida, the week before Super Bowl LI. 
It's Kelce's second consecutive Pro Bowl nod in what has been a career season for the fourth-year pro. Kelce has tallied 73 catches for 957 yards (both career highs) with three touchdowns while playing in all 14 games. His 73 catches are the most among tight ends in the NFL, and his 957 yards are second behind Greg Olsen (992).
Kelce notched four straight 100-yard receiving games from Nov. 20 to Dec. 9, something only two other tight ends in NFL history have accomplished (Tony Gonzalez and Jimmy Graham).
"I was there last year, so I had the expectation of reaching that accomplishment again knowing that we had the same core group of guys on the offense," Kelce said. "That's how you get it, you get the guys around you to play amazing and you get the accolades off of that. I can't do it without Alex [Smith], the offensive line and the receiving corps. It's a testament to the guys around me."
While it may be an individual honor, Kelce likened his nomination to a team award. 
"They're the only reason that I'm on that Pro Bowl ballot," Kelce said, speaking of his teammates. "I want it for the guys around me. I want it for Alex. Everybody around you that comes up and tells you congratulations, you just have to go up to them and say, 'Thank you for the hard work you've put in.'"
Return specialist Tyreek Hill has made the most of his rookie campaign, as he leads the NFL in punt return yards (476) and punt return average (14.0) with two combined kick and punt return touchdowns. 
"It definitely means a lot," Hill said. "But without my teammates, my coaches and this organization motivating me every day and giving me this chance, none of this would have been possible."
Hill is the sixth rookie in franchise history to earn a Pro Bowl invitation following their first season, joining Peters (2015), Berry (2010), linebacker Derrick Thomas (1989), running back Joe Delaney (1981) and punter Bob Grupp (1979).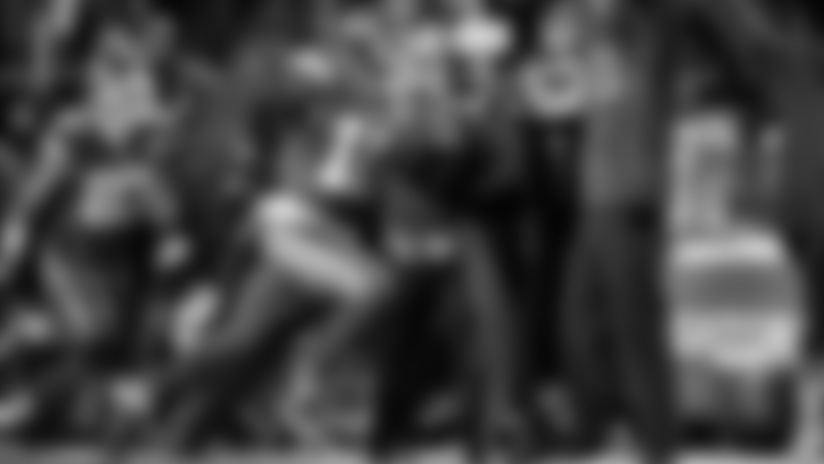 Though Hill is officially on the Pro Bowl roster as a return specialist, he's proven to be a versatile asset on offense for Kansas City all season long. Hill has 56 catches for 547 yards and six touchdowns through the air and 15 rushes for 157 yards and two touchdowns on the ground. He's the first player since Gale Sayers in 1965 to record a receiving, rushing, kickoff and punt return touchdown in his rookie season. 
Hill credits his work ethic in preparing him for his various roles. 
"It's all on me. It's what I do," Hill said. "All I do is study and watch film. When I go home, that's what I do." 
Berry was selected to his second consecutive and fifth overall Pro Bowl. In his seven years in the NFL, Berry has made the Pro Bowl every season in which he didn't finish the year on injured reserve (2011) or on the non-football illness list (2014). 
Berry has tallied 73 tackles (58 solo) this season with three interceptions, eight passes defensed and one forced fumble. He's returned two interceptions for touchdowns this season – tied for the most in the NFL – and also returned an intercepted two-point attempt for two points on Dec. 4 against Atlanta - the first such occurrence in NFL history.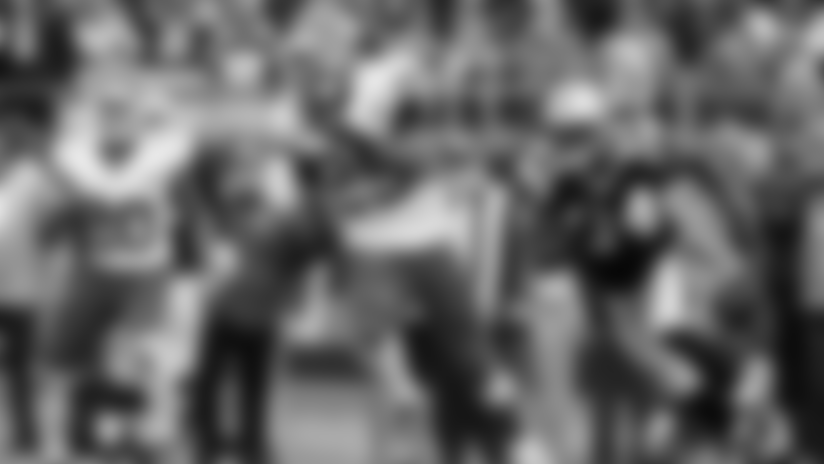 Peters was selected to his second consecutive Pro Bowl after putting together a strong sophomore season. The 2015 Defensive Rookie of the Year has recorded 41 tackles (32 solo) this season with five interceptions, 17 passes defensed, one forced fumble and three fumble recoveries. 
Since he entered the league last season, Peters leads the NFL with 13 interceptions, 327 interception return yards and 43 passes defensed in 29 games.
With his nomination, he joins Derrick Thomas as the only two players in franchise history to earn back-to-back trips to the Pro Bowl following their first two seasons in the league.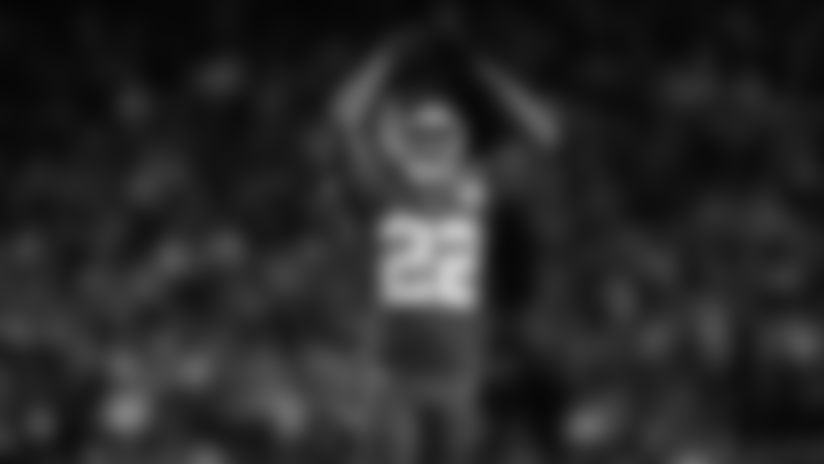 While excited about the honor, Hill and Kelce had a different goal in mind. 
"It's definitely an honor to go to the Pro Bowl, but we have a bigger goal here," Hill said. "It's the Super Bowl. Everybody wants to make the big game. That's where we want to be as a team."
Kelce echoed that sentiment. 
"I'm pretty sure every guy in the NFL wants to have his name called on a Pro Bowl ballot, but at the same time, every guy is working towards getting a ring. That's the ultimate goal," Kelce said. 
"[That's] the Super Bowl. The point isn't to be in Orlando, it's to be in Houston."