Chiefs Running Backs Coach Eric Bieniemy had high praise for his stable of tailbacks after practice on Tuesday, suggesting that this is the best group he's been around in his five years in Kansas City.
"Collectively, this is probably my most talented group," Bieniemy said. "With the addition of C.J. Spiller, Devine Redding and Kareem (Hunt) and then obviously Charcandrick (West), Spencer (Ware), (Anthony) Sherman and Orson Charles, we have a very talented group. The beauty of it is they all work hard together and that's important to me."
Something that Bieniemy likes about his group this season is the diverse skillset they all bring to the field.
"You want to make sure you're doing a great job of highlighting those players' strengths, and collectively as a group, we all bring something different to the table," Bieniemy said. "One thing I love is the fact that all of my guys happen to be great football players that just happen to play the running back position - and that helps."
Ware and West, who combined to handle 88 percent of the carries last season, return this season along with Sherman, the lead fullback.
Ware was Kansas City's leading rusher last season, finishing with 921 yards on 214 carries, while adding 447 yards through the air in 14 games. His 1,368 yards from scrimmage led the Chiefs and ranked ninth in the NFL among running backs. West chipped in 293 yards on the ground on 88 carries last season while tallying 188 yards receiving.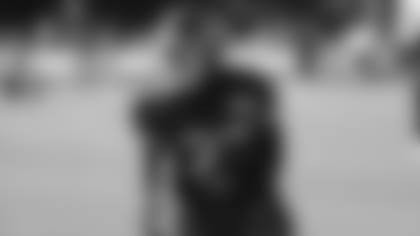 The Chiefs selected Hunt in the third round of the 2017 Draft out of the University of Toledo, where he finished his career as the school's all-time leading rusher. Kansas City added another rookie to the backfield following the draft in Redding, who signed as an undrafted free agent out of the University of Indiana. Charles, a third-year tight end who spent time with Cincinnati and Detroit before signing with Kansas City, is working as a tight end and fullback in camp.
Spiller, a first round pick in the 2010 Draft, rushed for 3,451 yards in seven seasons with the Buffalo Bills, New Orleans Saints, Seattle Seahawks and New York Jets before signing with the Chiefs on February 24.
The Clemson product averaged 5.3 yards per carry from 2011-13 with the Bills, rushing for 2,738 yards and 12 touchdowns in 45 games. He's battled injuries and struggled to stay on the field since, though Bieniemy is only concerned with what he's doing right now.
"The only thing I can speak on is what I've seen since he's been here, and first and foremost, he's a tremendous person," Bieniemy said of Spiller. "On top of that, he's a great professional. He comes to work every single day. He does a great job of asking questions in the classroom and a great job at taking notes and then he comes out here and works his tail off as if he is a rookie. He's one of those guys out here early and he stays late."
Aside from his attitude, Bieniemy has been impressed with what Spiller has done on the field while at camp.
"We know he can run," Bieniemy said. "We know he can do a great job at running it, but he's also done a great job of making plays down the field and done a good job of picking up the blitz. In this offense here, we throw a lot at you, so for him to retain that information says a lot of him."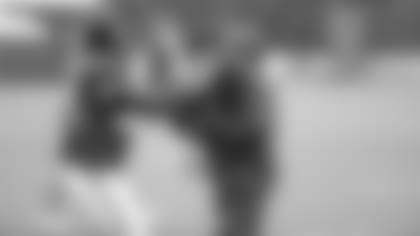 Bieniemy also noted Hunt as a player that's handled the transition into the offense well.
"Kareem has done an outstanding job. He's done a great job of accepting the challenge of picking up all the different things we do," Bieniemy said. "He comes out here and works his tail off. He's done a tremendous job of becoming a better pass protector, and obviously we know what he can do when the ball is in his hands and when he's running, but I think one thing that's caught everybody by surprise is how well he catches the ball. I'm very happy with where he is right now, and obviously we still have a long way to go, but he's doing a great job."
While Hunt had just one carry in Friday night's preseason opener against the San Francisco 49ers, his hustle was on full display when he picked up Kevin Pierre-Louis' blocked punt and carried the ball 12 yards inside the 49ers' 10-yard line.
A desire to excel on special teams is something that matters to Bieniemy.
"It's football, and I always harp this to my guys, regardless if you're a starter or last on the depth chart, everybody can't be on the field at one time, but we can all be a starter somewhere on special teams," Bieniemy said. "I just stress that so these guys can understand that, hey, if you're not playing, what else can you do to contribute to help us have success?"
Bieniemy is stressing the details with his group as camp winds to a close and the season inches closer.
"Every day is a challenge," Bieniemy said. "I challenge them to study and to take the time to come out here early and accept the challenge of working on the little details like what we need to focus on for the day. I want them to focus on the details and execute. We know how to play, so let's go out there and be disciplined and do it the right way."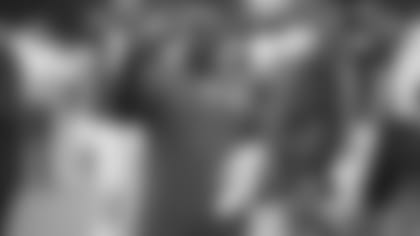 Bieniemy's style as a coach has produced results on the field. A former running back himself from 1991-99 with the San Diego Chargers, Cincinnati Bengals and Philadelphia Eagles (where he played one season for Chiefs Head Coach Andy Reid), Bieniemy coached the likes of Chester Taylor and Adrian Peterson while the running backs coach for the Minnesota Vikings and Jamaal Charles with Kansas City.
In fact, Bieniemy's coaching helped Taylor (4.0), Peterson (5.6), Charles (5.0), West (4.0) and Ware (5.6) all average at least 4.0 yards per carry in their first season working with him.
Even further, Bieniemy coached former Jacksonville Jaguars running back Maurice Jones-Drew while the running backs coach at UCLA. Jones-Drew piled up 2,503 yards in three years under Bieniemy.
Now with as talented a group as he's had while with the Chiefs, Bieniemy is pushing his players to reach their full potential this season.
"They've done an outstanding job collectively as a group," Bieniemy said. "All these guys are competing their tails off for a spot on this roster."
Catch the Chiefs running backs in action on Saturday at 6 p.m. on KCTV5 as the Chiefs travel to Cincinnati to take on the Bengals.