The Kansas City Chiefs (1-1) are no longer reflecting on could-a, should-a, would-a's in regards to their loss to the Denver Broncos last Thursday night.
"We've moved on," Chiefs coach Andy Reid said on Monday. "That's where I'm at. If you're still on that game, you and I are in a different place."
Right now it's all about the Green Bay Packers (2-0), who head into next Monday's matchup against the Chiefs fresh off a 27-17 victory over the defending NFC Champion Seattle Seahawks on Sunday Night Football.
The Packers won their season opener against the Chicago Bears by a score of 31-23.
It will be the second consecutive game for both teams on the national stage and it's one of five nationally televised games for the Packers this season.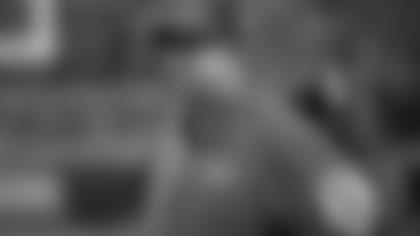 "We love the challenge of playing good football teams," Reid explained. "You work like crazy to be a good team yourself and you cherish those opportunities to be challenged.
"That's what kind of game this will be."
Simply put, Reid and the Chiefs don't see the game against the Packers as an inconvenient time to play a team widely considered to be a favorite in the NFC.
The NFL is a week by week battle of attrition and right now, the Chiefs have an opportunity to stand across the field from a good football team and see where they stand.
"We consider ourselves to be a good football team," Reid explained. "I think that's why you're in this thing, to challenge yourself."
The Packers do present a challenge, starting with quarterback and two-time NFL MVP (2011, 2014) Aaron Rodgers, who completed 25 of 33 for 249 yards and two touchdowns in their win over the Seahawks on Sunday.
Rodgers has been especially good at home, where he hasn't thrown an interception since 2012, all while still tossing 35 touchdowns.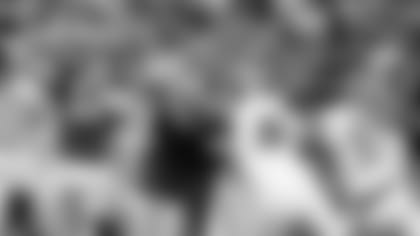 "I think he's probably a pretty good player and does a pretty good job," Reid said of explaining Rodgers success at Lambeau Field.
The atmosphere at Lambeau on Monday night will be special and Reid would know, having spent the first seven seasons (1992-98) of his NFL coaching career there.
"It's similar to Arrowhead," Reid explained. "It's one of those places that made the NFL and this league what it is. Both places are part of history.
"But when you're coaching a team there, you're not really worried about 'This is Lambeau.' You're worried about that opponent and trying to get ready."
With the Chiefs last game coming on Thursday night and this one not coming until 10 days later, they have a couple of extra days to get ready for the Packers, which can't be a bad thing.