They devote their lives to protecting those that they've never met, selflessly stepping forward to defend all that we hold dear in this country.
These individuals don't join the service for recognition or fame, it's just simply what they feel called to do, forgoing personal ambition in the private sector to become a part of something much larger than themselves. 
They're the brave few who make up our Armed Forces, and some of the nation's very best are stationed right here in Chiefs Kingdom.
The Chiefs have a rich history of supporting our men and women in uniform throughout the years, and that tradition continues this season through the "Tribute to the Troops" program at GEHA Field at Arrowhead Stadium, which recognizes the real heroes in our community during every home game.
That initiative continues on Sunday, as SGM John Sportsman will be recognized as the "Tribute to the Troops" honoree presented by Crown Royal during the Chiefs' matchup with the Green Bay Packers.
Sportsman is set to retire this February after more than four decades of service, as he embarked on his journey as a member of the Army National Guard way back in 1980.
"My brother was in Vietnam and my Dad was in Korea, so I thought it was time to do my part," Sportsman said. "My Dad was in the Army, but my brother was actually in the Navy, so we ganged up on him."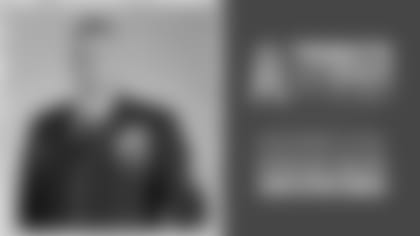 Initially a wireman by trade who established communications for the National Guard, Sportsman methodically climbed the ranks into a leadership role during his career.
"I started out in communications and went on to be a switchboard operator," Sportsman said. "Early on, I decided that I wanted to be on the other side of the table as a Sergeant Major, and that's what I did."
Sportsman went on to reach that goal while serving 42 years and deploying twice, once to San Antonio as part of Operation Noble Eagle in 2005 and again to Kosovo in 2008. He was a driving force in the lives of those he met in that time, and with his much-deserved retirement now on the horizon, Sportsman will be recognized at GEHA Field at Arrowhead on Sunday.
"It's very humbling. It's something that I've done my whole life – I never really thought about it as a career – it's just something that I've always done," Sportsman said. "I just put those boots on and went wherever I needed to go."