They devote their lives to protecting those that they've never met, selflessly stepping forward to defend all that we hold dear in this country.
These individuals don't join the service for recognition or fame, it's just simply what they feel called to do, forgoing personal ambition in the private sector to become a part of something much larger than themselves.
They're the brave few who make up our Armed Forces, and some of the nation's very best are stationed right here in Chiefs Kingdom.
The Chiefs have a rich history of supporting our men and women in uniform throughout the years, and that tradition continues this season through the "Tribute to the Troops" program at GEHA Field at Arrowhead Stadium, which recognizes the real heroes in our community during every home game.
That initiative continues on Sunday night, as Spc. Elijah Nash will be recognized as the "Tribute to the Troops" honoree presented by Crown Royal during the Chiefs' matchup with the Buffalo Bills.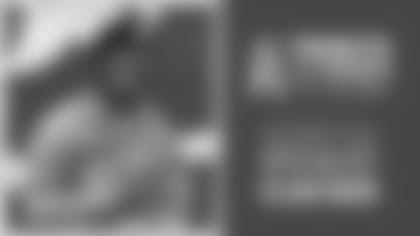 An Ohio native, Spc. Nash joined the military in the spirit of achieving his utmost potential as a member of society.
"I wanted to serve my country, to better my life and to make my family proud of who I am," Spc. Nash said. "The Army has a way of making you do really hard tasks that most people couldn't do, so it's a challenge. You have to think outside the box."
Spc. Nash currently tackles those challenges as a military police officer at Fort Leavenworth, and he has even bigger goals in mind moving forward.
"I want to eventually become a Special Forces Weapons Sergeant. That's my main goal," Spc. Nash said. "I want to go to Ranger School – which is a leadership school – and I want to join Special Forces because that really separates you from your peers. It'd allow me to see the world, to learn a different language, to meet people from other countries and to see how they live."
It's all in an effort to serve his country in whatever way he can, whether it be at Fort Leavenworth or abroad. The military is all about being the best that one can be, after all, and Spc. Nash epitomizes that mentality.
"It means the word to me to serve my country. Growing up, I always wanted to be the person in the family that protected the people that I love. I'm getting to do that," Spc. Nash said. "It just feels really good that I'm able to contribute to my society in a positive way."