They devote their lives to protecting those that they've never met, selflessly stepping forward to defend all that we hold dear in this country.
These individuals don't join the service for recognition or fame, it's just simply what they feel called to do, forgoing personal ambition in the private sector to become a part of something much larger than themselves. 
They're the brave few who make up our Armed Forces, and some of the nation's very best are stationed right here in Chiefs Kingdom.
The Chiefs have a rich history of supporting our men and women in uniform throughout the years, and that tradition continues this season through the "Tribute to the Troops" program at GEHA Field at Arrowhead Stadium, which recognizes the real heroes in our community during every home game.
That initiative continues on Sunday, as Staff Sergeant Aquai Alexander will be recognized as the "Tribute to the Troops" honoree presented by Crown Royal during the Chiefs' matchup with the Las Vegas Raiders.
A native of the U.S. Virgin Islands, Alexander grew up in Maine as one of several siblings who took an interest in the military at a young age. In fact, Alexander was the fourth member of his family to join the Army when he decided to enlist immediately following high school seven years ago.
"My two older brothers and my older sister actually joined before I did. My senior year, they influenced me to join and to make it a career," Alexander said. "My brother joined first and told us how the lifestyle was, and after that, it was kind of a collective decision when we considered how we could go to school and still have a career, too."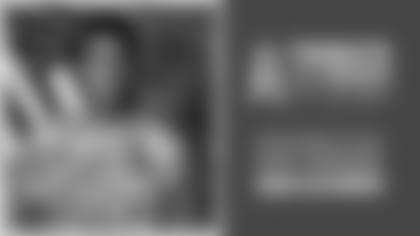 Securing an education was the top priority for Alexander and the Army provided an avenue to do that, but as time went on, his decision ended up paying dividends beyond what he even expected.
"It's been better than I could have ever imagined," Alexander said. "It started with me wanting to get my schooling – that was my biggest thing – but in reality, I was able to get my bachelor's degree in business while also learning skills that I could use if I ever retire."
Those skills specifically concern engineering, where Alexander has gained a wealth of experience in both combat engineering and general project management. He's used that knowledge during two deployments – first to Korea and then later to Europe – while also spending time in Hawaii and at nearby Fort Riley before landing at Fort Leonard Wood, where Alexander is currently stationed. The projects have differed from building roads and airfields to tactical demolitions, but wherever he's been, Alexander has learned valuable skills in a variety of areas.
"I'm able to run project sites and I'm also able to operate heavy equipment. It's been a blessing," Alexander said. "I think Korea was probably my favorite deployment because I love the culture, and it was more focused on heavy construction. It prepared me to run a project by myself, so reading the blueprints and moving through the phases of construction in order to get the needed result. It was a lot of fun."
It's certainly been an eventful seven years that have sent Alexander all over the world while preparing him for the next chapter of his life, and as he grows into more of a leadership figure moving forward, it's not a responsibility that he takes lightly.
"I think the biggest thing that stands out to me in the Army is how you can impact other people, especially younger people on their way up," Alexander said. "New soldiers really take what veterans have to say seriously. That level of influence and the leadership aspect involved has really stood out to me, and it's important."