It was a battle discussed every day at training camp and throughout the preseason.
Five-year Chiefs veteran and the 2009 NFL Draft's "Mr. Irrelevant," kicker Ryan Succop, was released on Saturday as the Chiefs cut down to 53 players.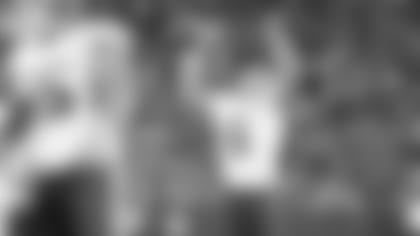 Succop, who was anything but irrelevant during his time in Kansas City, leaves as the Chiefs most accurate kicker in history, successfully making 119 of 149 field goals in his five seasons.
Succop's 81 percent success rate on field goals goes down as the best in team history with a minimum of 100 attempts. He also has 17 career field goals of at least 50 yards.
Therefore, undrafted rookie Cairo Santos out of Tulane will be the Chiefs kicker in 2014.
As a senior at Tulane, Santos successfully made 61 of 78 field goals.
Because of his shorter stature at just 5-foot-8, 175 pounds, Santos said he relies on technique.
"I think because I'm not a big guy, and strong like the other NFL kickers that I rely on technique and consistency," Santos said at training camp. "I have short steps that give me that consistency and follow-through, so I just rely on my consistency."
As a rookie coming into the NFL, Santos learned from veterans on how to best approach his craft on Sundays.
"I've learned that you establish a routine in practice," Santos said. "Every kick, you approach it with the same routine, the same mindset that when you go out for a kick on Sundays, you just kind of get in a comfortable zone. I've been talking to a lot of guys and they all seem to say the same thing; establish your own routine, and kind of block everything out that's going on."
Santos will have an opportunity to show what he can do in the regular season when the Chiefs host the Tennessee Titans next Sunday at Arrowhead Stadium.