It was a busy Wednesday at One Arrowhead Drive.
The day included a partly-clouded sky, temps in the upper 70s for Chiefs practice, preceded by a media session with Chiefs head coach Andy Reid and his players, including QB Alex Smith.
Wednesdays and Thursdays are typically the days that consist of the heaviest workload, during the week, and today was no different. The Chiefs were in pads, preparing for Sunday's Week 4 game against the visiting New York Giants.
Andy Reid began today's presser with an injury update and an announcement about Chiefs Pro Bowler Justin Houston's latest award.
"Justin Houston, again, was the AFC Defensive Player of the Week; congratulations to him" coach Reid said, before addressing the team's practice plan.
"We've had a couple days here, to prepare for the Giants and then today, we come back after a day off yesterday and look forward to the challenge of playing a good Giants football team. We don't worry about records; we know they're well-coached and we know they have good football players and so, it's important that we get ourselves right and make sure that we're ready to play against this football team."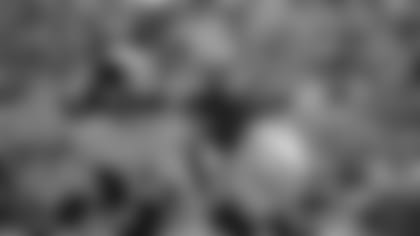 Justin Houston is currently the NFL's sack leader (7.5), three ahead of Indianapolis Colts OLB Robert Mathis and Buffalo Bills DE Mario Williams, each tied with 4.5 sacks after three weeks. Earning the award for the second time this season (Week 1), Houston was asked if it's getting old.
"It never gets old," Houston told reporters. "I think it's a team effort. When you've got guys covering their guys the whole time and the big guys in the middle pushing the pocket and Tamba [Hali] rushing from the other side, it's very easy to make plays."
On the offensive side of the ball, Chiefs QB Alex Smith will be leading his team against a Giants team that allowed 38 points by the victorious Carolina Panthers last Sunday. Smith offered proper perspective on the G-Men's defense.
"This is a defense that won the Super Bowl a couple years ago," Smith said. "This is a veteran team; they've been down before and I expect their best. After what happened last week, I think, they have too much veteran leadership on that team to not bounce back. I'm really expecting their best effort."
The man responsible for getting Alex Smith the ball, Chiefs center Rodney Hudson described the team's mindset and responsibilities, leading up to Sunday's game.
"You just watch the film and focus on what we need to do and what they're doing, learning their schemes and working on our schemes to get better," Hudson said.
The team continues getting better tomorrow, starting with a morning walkthrough, followed by an afternoon practice.
On Thursday, we'll hear from Chiefs offensive and defensive coordinators, Doug Pederson, Bob Sutton, as well as Chiefs special teams coordinator Dave Toub.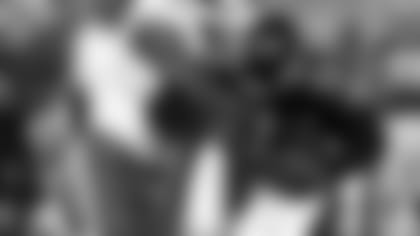 • Justin earned a career-high 4.5 sacks with 7 tackles, 2 fumble recoveries & 1 forced fumble in Week 3's win against the Eagles.
•  His 4.5 sacks were the third-highest single-game total of any Chiefs player, trailing only Pro Football Hall of Famer Derrick Thomas (seven on 11/11/90; six on 9/6/98).
• It's Houston's second-career Defensive Player of the Week Award, both this year (Week 1).
• Houston is the second Chiefs LB to win two Defensive Player of the Week Awards in one season, joining Thomas (Weeks 6 and 11, 1991).
• Houston's 7.5 sacks contribute to his team's league-leading 15 sacks this year.