The first steps he ever took were on a football field.
It's obvious that playing football is what Marcus Peters was born to do, and that's exactly the way he played in his rookie season for the Kansas City Chiefs.
From the very first day he stepped on the field for the Chiefs at minicamp, to his first reps in pads at training camp, to the first regular season snap of his career down in Houston, to his first game at Arrowhead Stadium, to his first *playoff game and then the *first Pro Bowl game of his career—Marcus Peters had interceptions during each of those "firsts."
It's hard to forget Peters intercepting Brian Hoyer on the first snap of his career, or his pick-six against Peyton Manning in his regular season debut in front of Chiefs Kingdom at Arrowhead Stadium.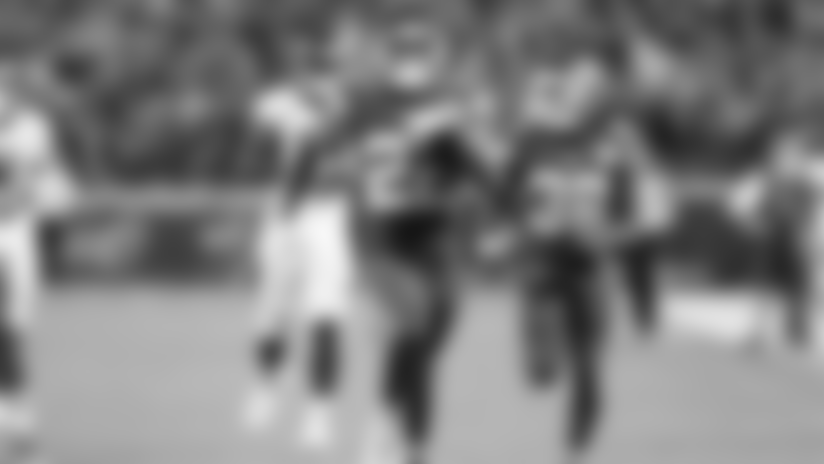 That's what he was brought to Kansas City to do—make plays.
"If we didn't think that he was what he is, we probably wouldn't have drafted him," general manager John Dorsey said of Peters, "but we did our thorough research. He's incredibly smart and he's incredibly instinctive. He has a deep passion for the game and once he stepped onto that field, we knew he was a true professional.
"He doesn't want to be good; he wants to be great, and I admire that in him."
From the moment he first got around his teammates, Peters wasn't seen or treated as a rookie.
"I think it's the way he carries himself – the way he goes about his work," Chiefs coach Andy Reid noted of Peters. "They trust him out there. Is he going to give up a play here or there? Does he need to work on his fundamentals and techniques? Yes.
"But the players have confidence in him and they know he's going to bring it every snap."
Peters finished the 2015 season with 8 interceptions, which tied him for the best mark in the NFL with safety Reggie Nelson of the Cincinnati Bengals.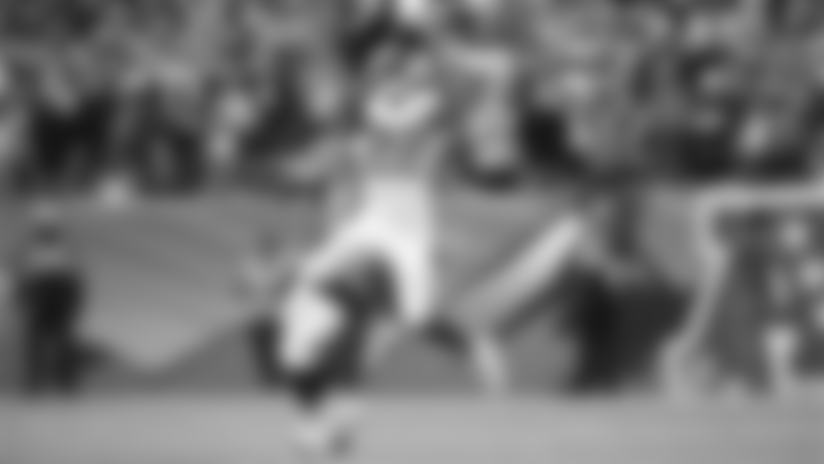 Only five times since 1986 has a rookie led or tied for the league lead in interceptions, and only six times since 1970 has a single player produced more interceptions than his team did as a whole in the previous season.
The Chiefs had 6 interceptions as a team in 2014, and as Pro Football Hall of Famer and current defensive backs coach for the Chiefs, Emmitt Thomas, said back at training camp, "He's what we've been missing back there."
Peters also had 26 passes defensed, which is the best mark in franchise history.
"He never thinks he's out of the play and he's going to challenge people around him," Reid explained of Peters. "He's not afraid to do that. He gets mad at himself when he doesn't make a play or somebody makes one on him, but he fixes it.
"He's not one where he gets mad and completely loses his focus. He gets mad and comes back and makes a better play."
Of the 8 interceptions Peters had in 2015, they led to 6 touchdowns—twice on pick-sixes that Peters took care of himself and four of which came with the offense driving down the field and putting the ball in the end zone after he made the play.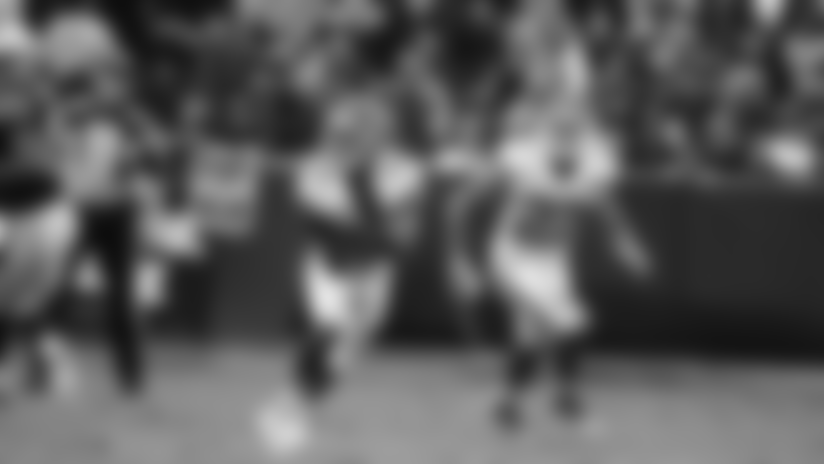 It's what he was brought here to do for this team, and back when he was drafted last spring, Peters gave us a glimpse of what we were about to witness.
"You're out there playing against another man who is basically trying to take your place and try and make your team lose a game and I'm not having that," Peters said. "I am going to do whatever it takes to protect my island and protect my team, first and foremost.
"I'm just here to get my respect. It's not given; it's earned."
Peters has put together the kind of season that should put him in serious contention for the NFL's Defensive Rookie of the Year Award. He was already named the Pro Football Writers of America's Defensive Rookie of the Year.
He has said before it won't be until his career is over that he knows whether or not he's earned his respect, but he's on the right path after a phenomenal rookie campaign.
A look at Marcus Peters through the 2015 season.