Days after the Kansas City Chiefs 2014 Draft Class was revealed, the team released the jersey numbers of each player* for the upcoming season. While the rookies were fitted for their jerseys in preparation for the 2014 campaign, we couldn't help but think of past Chiefs players, who wore the same numbers, during their time in Kansas City. Team historian Bob Moore offered thoughts on some of the former Chiefs, listed below.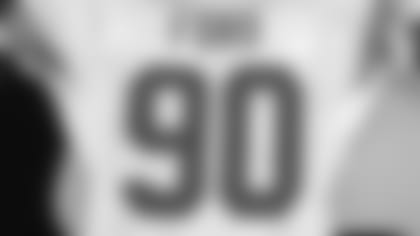 The Chiefs first-round pick, Ford, who last wore jersey #30 at Auburn, will wear a very popular jersey number, recognized by Chiefs fans. Among the fan favorites to popularize #90 was DE Neil Smith, who played in KC from 1988-96, which included his epic QB sack-HR celebrations.
Moore: "Neil Smith - a perennial All-Pro and one of our greatest pass rushers."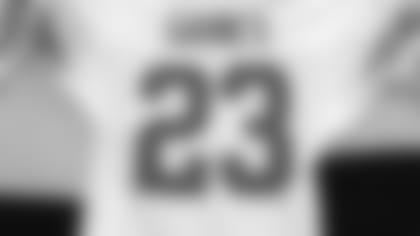 The Chiefs third-round pick, Gaines, will wear jersey #23, last worn by DB Kendrick Lewis, who played the last four years in KC (2010-2013).
Bob Moore offered thoughts on another popular Chiefs player to wear #23.
Moore: "RB Barry Word (1990-92) - Held the record for single-game rushing and was a prominent part of "Marty-ball" in the early days of the '90s."
Word rushed for 200 yards in a 43-24 victory vs. Detroit (10/14/90).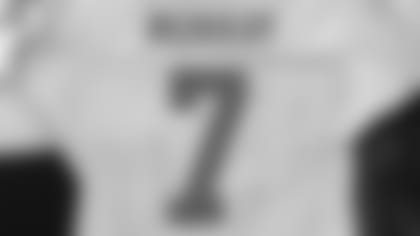 The Chiefs fifth-round pick, Murray, will switch from his college jersey #11 to jersey #7.
Former Chiefs QBs Matt Cassel (2009-2012) and Ron Jaworski (1989) also sported the jersey.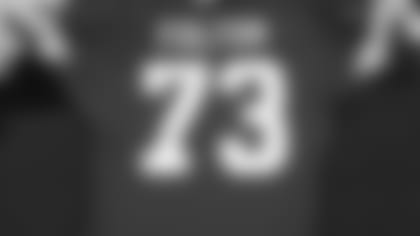 The Chiefs first of two sixth-round picks, Fulton, will pull jersey #73 over his shoulder pads, when training camp begins. While former Chiefs G Jon Asamoah wore the jersey last, #73 was also worn by T Dave Hill (1963-1974), a member of the Chiefs Hall of Fame.
Moore: "Hill, the right tackle on the Chiefs offensive line, during the glory years, who played in two Super Bowls, is the most popular #73."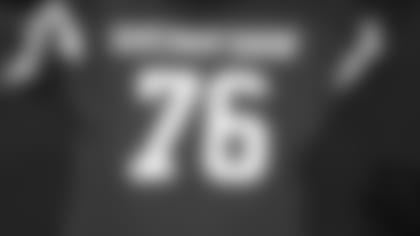 OT Laurent Duvernay-Tardif No. 76
The team's second sixth-round pick, Duvernay-Tardif, will wear jersey #76, last worn by former Chiefs LT Branden Albert, who spent six years in KC (2008-13).
Moore: "Former Chiefs T, #76, John Alt was a perennial All-Pro and one of the best left tackles of his era (1984-96)."
*Chiefs third-round pick RB De'Anthony Thomas' jersey number is expected to be finalized and revealed soon.