The Kansas City Chiefs were back on the field Sunday afternoon for their second day of rookie minicamp.
Here are five things that stood out:
1. Cody Thompson had another good day
Thompson, the undrafted free agent out of Toledo, had a good day on Saturday and then followed it up with another strong performance on Sunday. He's catching everything thrown in his vicinity and always seems to find himself open down the field.
His best catch of the day came in the variety of a diving one—showing an ability to adjust to an errant throw—something he's done consistently over the past two days.
Thompson left Toledo as the school's all-time leader with 30 career touchdown receptions. He was considered a draftable prospect by many draft analysts and was signed by the Chiefs on Saturday morning.
From what we've seen this far, he's a player to keep an eye on as we get closer to training camp.
2. Juan Thornhill had another strong day as well
If Thompson has been the most-consistent player on the offensive side thus far, the defensive equivalent may be safety Juan Thornhill—the second-round pick out of Virginia.
While he didn't grab an interception on Sunday, which he did on Saturday, there were multiple plays in which Thornhill was there to break up the pass deep down the field. He seems to be in control of what he's doing at the free safety position and is constantly helping line guys up and communicating on the back end of the defense.
It's a good sign for a player who's had the playbook for less than 48 hours.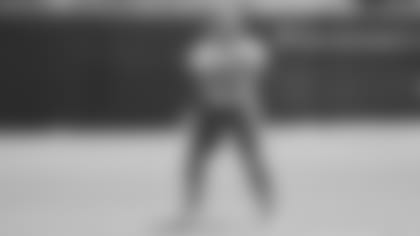 3. Undrafted free agent cornerback Jalin Burrell has flashed in limited reps
Every one of these observations should come with the caveat that these guys are in shorts and there's not much contact, so that should always be kept in mind, but nonetheless, Burrell—the former New Mexico standout, has been really good the past couple of days.
Along with Thornhill, Burrell was right there to break up a deep pass down the left sideline early in Sunday's practice, and then he came back later and was stride-for-stride with the receiver along the left sideline on a wheel route. He didn't bite on the onset of the route and then was able to high-point and deflect the pass out of bounds.
For the second day in a row, a few of the defensive coaches ran over and gave him some love after he made the play—when he wasn't holding back on celebrating the play he made as well. He's showing a little fire and it's standing out.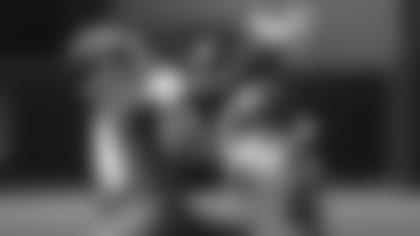 4. Undrafted receiver Jamal Custis displayed his mismatch ability
At 6-feet-5 and 213 pounds, Custis is difficult to miss on the football field.
When combined with his impressive basketball background, the athleticism is easily seen when he's making plays on the ball down the field. That was the case on Sunday, when Custis caught multiple passes in traffic that probably couldn't have been made by smaller receivers.
Two of the passes were absolute darts from second-year quarterback Chase Litton, who has demonstrated some impressive arm strength and an ability to fire strikes through traffic over the past two days.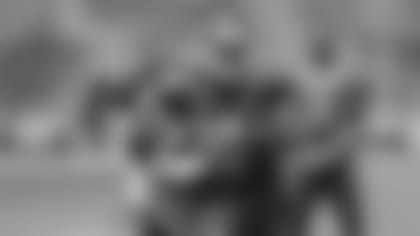 5. Some other plays that stood out on Sunday
Second-year cornerback D'Montre Wade, who spent much of last year on the practice squad, had an interception on a deflected pass that required him to dive forward to make the play. It was a nice display of athleticism for a cornerback who has a good opportunity to show some development and compete for a role this year.
Former Clemson linebacker Kendall Joseph also made a nice play in coverage, breaking up a pass on a quick out to a tight end in 11-on-11. Joseph was able to read the throw and route and jump in there to break it up with his inside hand.
Former Vanderbilt quarterback and undrafted free agent Kyle Shurmur had a nice throw running to his left in which he threw a strike to former-quarterback-turned-tight end John Lovett along the far-left sideline. Lovett was able to secure the catch along the sideline about 20 yards down the field. It was one of the better throws of the day.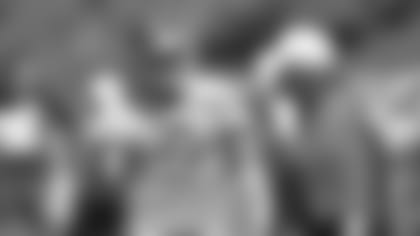 Finally, the longest completion of the day came from former Wagner quarterback and undrafted free agent TJ Linta, who found former James Madison receiver Rashard Davis deep down the right sideline. The throw went approximately 65 yards in the air and was right on the money for the touchdown.
Just a handful of plays later, Linta hit Davis again—this time on a deep crosser for a gain of around 25 yards.
The guys will be back on the field Monday for the final practice of rookie minicamp. Coach Reid and a few select players are expected to talk with the media after practice is over, which should be around 1:15 pm CT.