We continue our Chiefs Rookie Recap series, featuring interviews with each of the team's eight 2013 draft choices, in order, addressing a summary of their OTA and minicamp experiences, expectations for this season and more.
The Kansas City Chiefs selected Georgia cornerback Sanders Commings in the fifth round (134th overall) of the 2013 NFL Draft in April and Chiefs head coach Andy Reid was more than pleased.
"What you see with Sanders is a big, physical press corner (and) safety, he's done both at Georgia last year and this year – he had two games this year where he played the safety spot," coach Reid said after drafting Commings in April.
"He fits in to what we do in both spots, he's a 4.4 40-yard dash guy, so he has size and speed at 216 pounds in that area that can move. We'll probably try him at free safety and let him work there, see how he picks things up and then we'll go from there. You know, he's a great baseball player; he was a centerfielder in baseball, so you know he can track the ball. And I'm talking about a legitimate centerfielder, not just a guy that played Little League, he's legit – he has good ball skills."
Following those comments, Sanders Commings came into the team's offseason training program, embraced the opportunity and made the most of it; he then took some time to describe his past couple of months as a rookie in the NFL.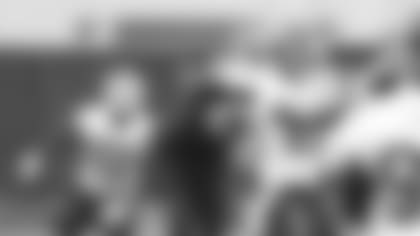 How would you evaluate your first offseason conditioning program with the Chiefs?
Commings: "I really enjoyed it. I think I did fairly well for a rookie and I look forward to getting better and better, each time I come out."
What does coach Reid expect out of each player in the offseason?
Commings:"Make sure we're ready when we come back; make sure we're in championship shape, not just good shape and be ready to play ball."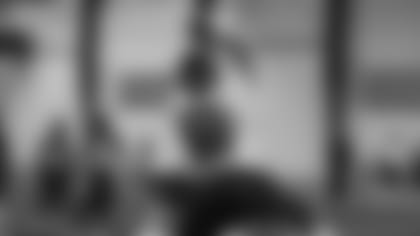 What excites you most about the 2013 season?
Commings:"The opportunity that we have on this team; I think we have a lot of great players and also, a lot of great people and any time you have that, the team chemistry that we have, I think we could go a long way."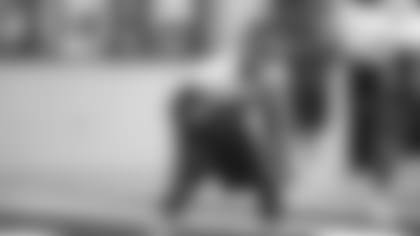 Describe your thought process as a rookie in the NFL?
Commings:"I was always confident that I would play on a professional level and being here is a dream come true and now, I just have to make the most of the opportunity."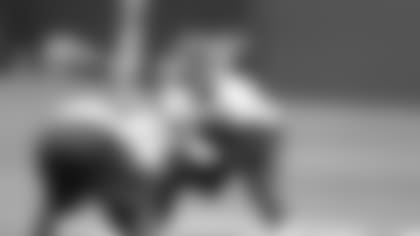 How will you spend your time off, before training camp?
Commings:"I'll be working out and spending time with family, back home in Georgia."
The Chiefs secondary has a new look for the 2013 season, including the addition of the athletic and versatile Sanders Commings. Moving from cornerback to safety is a challenge Commings welcomed, aided by Chiefs Hall of Famer (secondary coach) Emmitt Thomas and assistant Al Harris. Regardless of where the rookie is asked to play this season, his commitment to improving each and every day, matched with his talent and humility, serve as a solid foundation for what could be a very promising rookie campaign.
The Rookie Recap series continues on Friday, featuring the team's first sixth-round pick in the 2013 NFL Draft, OL Eric Kush.