The Kansas City Chiefs kick off phase three of their offseason conditioning program later this morning, with the veterans and rookies on the field together for the first time.
It's been just two days since the Chiefs rookies concluded their minicamp, where the team's top pick Eric Fisher was moved to right tackle. Succeeding at the new right tackle position, Fisher will get even better with the help of Chiefs LT Branden Albert and his other veteran teammates.
"I'm hoping to learn from him," Fisher said of Albert. "Obviously, he's a great tackle and he's really put himself in a good situation....(I'm) just looking forward to learning from him and all the other guys."
Chiefs offensive line coach Andy Heck can't wait to see both Albert and Fisher working together.
"I think they're going to be great," coach Heck said. "They're two top competitors and certainly we have competitors throughout that (locker) room. Branden (Albert) is eager to get in and get to work, as we all are. Eric's eager to get to work. O-linemen tend to be supportive of each other, looking out for each other, holding each other accountable, coaching each other; I expect that to be the same, if not better, here."
Some of Fisher's rookie teammates also told me what they're looking forward to, as the Chiefs veterans join them at practice today.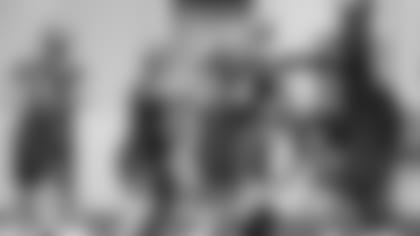 "I'm looking forward to meeting guys that I hope to play with, through this year, and learn what I can from these veteran players."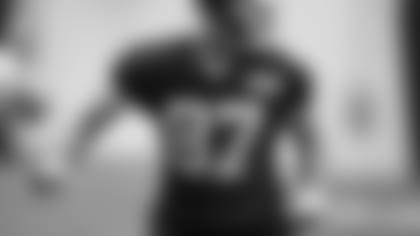 "Just getting to know them, get to see who I'm going to be working next to, working with on the field and things like that; it's going to be cool just to meet everybody."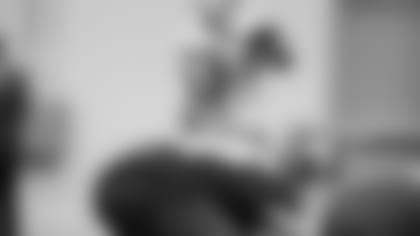 "Just experience it all, taking it day-by-day; obviously, it's great to be here in Kansas City, to be a part of this franchise and meet the players and everything else....So, just kind of meshing in and finding my spot and earning the (privilege) to wear the KC on my head."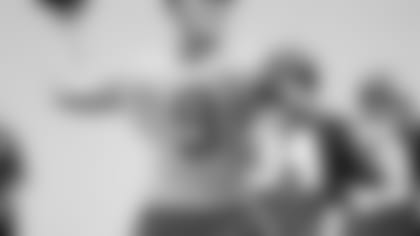 QB - Tyler Bray- (on what he plans to first ask Chiefs QB Alex Smith)
"Just how to study to be an NFL QB. I've never been here before so I don't know and he's been around the league, he understands, he knows the ups and downs and I just hope to learn from him."