His story is known—Kansas City Chiefs safety Eric Berry beat cancer.
He was diagnosed in the middle of last season and just nine months later, took the field with his teammates at training camp in St. Joseph, Missouri.
It's an amazing story that keeps getting better with every passing week.
For the first time since December 15, 2013, Berry was able to come down with an interception for the Chiefs defense.
With the Chiefs holding a 9-3 lead midway through the third quarter, Berry was able to dive and secure a Landry Jones pass that had bobbled off the hands of All-Pro receiver Antonio Brown after linebacker Derrick Johnson tipped it coming across the middle and Ron Parker tackled Brown to the ground.
Berry left his feet and came down with the ball secured under his arms, hopped up and returned it 15 yards before celebrating with his teammates.
So many people being involved a play like that is only fitting for a guy who has had so many people help put him in position to make that play.
After the game, Berry said it's just about making plays when your team needs you to step up.
"That's what we do, we make plays," Berry said. "Anytime we have an opportunity to make them, we've got to make them. We just feed off each other. We keep alerting each other when we come to the sideline—just talking about it.
"This is something that's been going on through practice, so it's not something that just happened by surprise."
Berry went on to say that this team, despite the challenge of now being at 2-5, still believes in what they can accomplish if they just stick to the plan.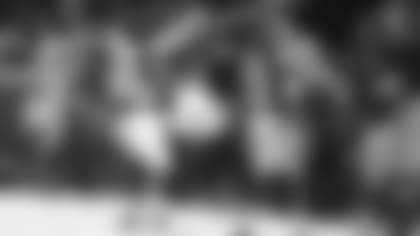 "We've got a great head coach and a great staff," Berry said. "We've been through a lot on and off the field. We've just been staying focused and you just lean on each other and know that something good is going to happen if keep doing what we're doing."
The Chiefs defense forced 3 turnovers on the day, two of which came in the second half.
But it was Berry's interception in the third quarter that ultimately set up running back Charcandrick West's 1-yard touchdown run that gave the Chiefs the 16-3 lead.
With the final score of 23-13, that play was arguably the biggest of the game.
Berry said after the game it was all smiles in the locker room, which is what he worked his way back from cancer to help be a part of.
"It was a lot of fun," he said. "That's what I wanted to come back to, just those smiles and everybody having a good time in the locker room after a win.
"Our mentality right now is that we're going back to work. As soon as we come back in, we're right back at it and getting ready for Detroit."