With the first pick in the 2013 NFL Draft, the Kansas City Chiefs selected LT Eric Fisher from Central Michigan.
Chiefs general manager John Dorsey and head coach Andy Reid both agreed that Eric Fisher was the "best player available" and proved it by making him the first offensive lineman since Jake Long (2008) to be selected with the league's top pick.
Fisher has admitted all along that his goal was to be taken as high as possible and just minutes ago, that mission was accomplished.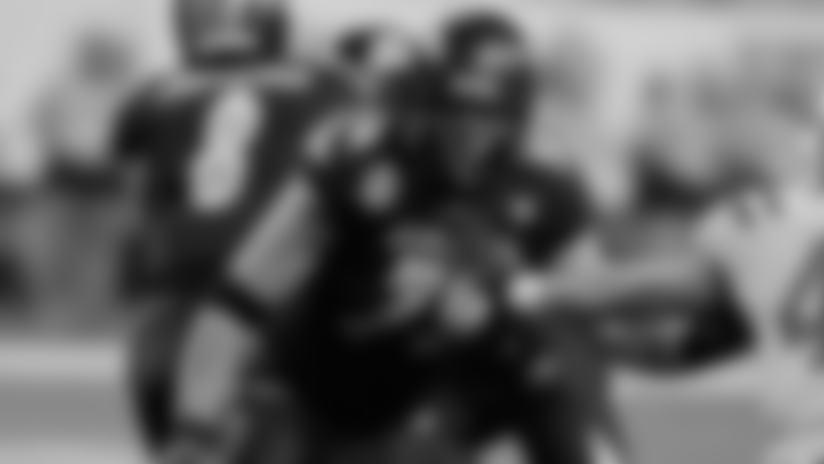 While he was not widely recruited out of high school, Fisher used the lack of scholarship offers as motivation during his time with the Central Michigan Chippewas and later at the Senior Bowl, where his draft stock really began to rise.
Fisher was the anchor at left tackle for the CMU team that averaged nearly 400 yards per game in 2012, including 6.2 yards per play (second best in the MAC). The Rochester, Michigan native has drawn player comparisons to fellow CMU OL Joe Staley, who was selected in the first round of the 2007 NFL Draft by the San Francisco 49ers and is one of the league's best at his position.
Coming out of Stoney Creek High School in Rochester Hills, Michigan as a 250-pound tackle, Fisher captained the football and basketball teams, helping explain his unbelievable footwork.
Entering his freshman season at CMU in 2009, he played in eight games, including two starts at LT.
The following season, Fisher started nine games, four at right tackle, two at right guard and three at left tackle.
During his junior season, he started in each of the season's first 10 games and was later honored as co-recipient of the school's Upfront Player of the Year award, helping an offensive line that produced more than 560 yards in two different games (563 yards vs NIU and 569 yards at Ball State).
Fisher's strong play in 2012, including all 13 starts at LT, earned him first-team All-MAC honors. He helped pave the way for running back Zurlon Tipton, who rushed for 1,492 yards and 19 TDs, the second-highest total ever by a Chippewa. Fisher also helped protect QB Ryan Radcliff, who threw for 3,000-plus yards for the third-consecutive season (3,158) and posted the best touchdown-to-interception ratio of his career (23-9).
Leaving Central Michigan, Fisher accepted an invite to the 2013 Senior Bowl and dominated all week. NFL Network analyst Mike Mayock said Fisher, "pitched a shutout" against the competition in Mobile, Alabama.
He later participated at the 2013 NFL Scouting Combine and showcased his talent, including his quick feet and upper-body strength, bench pressing 225 pounds 27 times.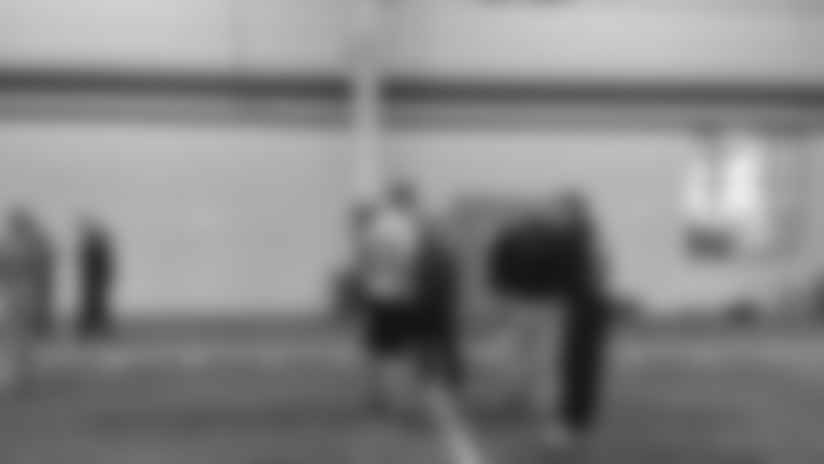 Following the Combine, Fisher later received a visit from the Chiefs and they liked what they saw.
Being selected #1 overall, the All-American offensive tackle became the highest NFL draft pick ever from CMU and the Mid-American Conference (MAC).
"It tells you that he's not only an extraordinary talent but he's also been well prepared and that he's been through a program that people feel comfortable that he has the skills to play at the NFL level," NFL Commissioner Roger Goodell told CMUChippewas.com about Fisher.
"I think people are comfortable that he's going to represent their organization in a positive way and it says a lot about him as a young man and his school."
The Kansas City Chiefs agree and will introduce their #1 pick Eric Fisher, in person, Friday at approximately 1:00 p.m. in the Stram Theatre.