The Kansas City Chiefs signed free agent defensive tackle Cory Grissom, the team announced today.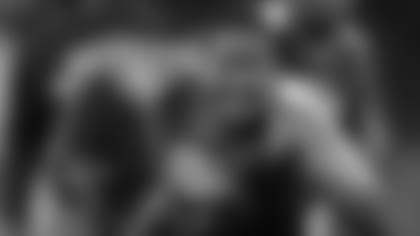 Grissom (6-2, 316) originally entered the NFL as an undrafted free agent with the New England Patriots on May 3, 2013. He was released by the Patriots on March 10, 2014, after spending the 2013 season on the club's injured reserve list.
Grissom appeared in 46 games (40 starts) as a member of the University of South Florida football team. His collegiate career numbers include 105 tackles, 16.5 tackles for loss, five sacks, three passes defensed, one forced fumble and one fumble recovery.
The LaGrange, Ga., native prepped at Troup County High School.