The Kansas City Chiefs signed defensive tackle Jerrell Powe and released defensive tackle Kyle Love, the team announced today. Additionally, the club added FB Toben Opurum to its practice squad roster.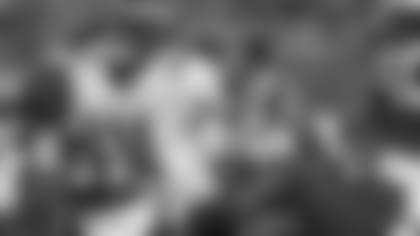 Powe originally joined the Chiefs as the club's sixth-round pick (199th overall) in the 2011 NFL Draft. He has played in 10 contests in two NFL seasons with the Chiefs (2011-12), recording six tackles (five solo).
Powe was released by the club on Sept. 1, 2013. He saw action in 37 games (22 starts) at Mississippi, recording 69 tackles (49 solo), 24.0 stops for loss (-80.0 yards) and seven sacks (-29.0 yards). He also had an INT, two passes defensed, one forced fumble, one fumble recovery and three QB pressures. Powe spent one season at Hargrave Military Academy in Chatham, Va. He was named a Parade All-American as a senior at Wayne County High School in Waynesboro, Miss.
Opurum originally joined the Chiefs as a rookie free agent on May 17, 2013. He has served on the club's practice squad, before being released on Nov. 20.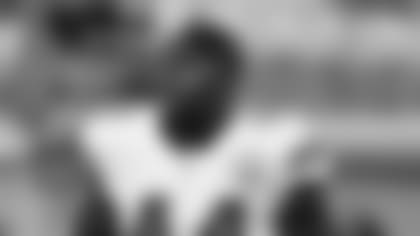 Prior to joining the club, he played defensive end and linebacker at the University of Kansas, where he recorded 109 tackles (59 solo), 6.5 sacks (-47.0 yards), four forced fumbles, two fumble recoveries and seven passes defensed.
Opurum played running back for the Jayhawks in 2009, rushing 133 times for 554 yards and nine touchdowns. He also served on the school's special teams unit.
The Richardson, Texas, native prepped at Plano East High School in Plano, Texas.
Kyle Love has played in 42 games (25 starts) in three NFL seasons with the New England Patriots (2010-12) and Kansas City Chiefs (2013). He saw action in one contest with the Chiefs vs. San Diego on Nov. 24. He has tallied 65 tackles (36 solo), 5.5 sacks (-22.0 yards), one fumble recovery and one pass defensed.
Love was acquired via waiver claim by the Jacksonville Jaguars on May 16, 2013 and released by Jacksonville, prior to the start of the regular season. He originally entered the NFL as an undrafted free agent of the Patriots in 2010. Love played in 44 games at Mississippi State, finishing his career with 71 tackles. Born in the Republic of South Korea, the Fairburn, Ga., native prepped at North Clayton High School in College Park, Ga.