The Kansas City Chiefs signed defensive tackle Kyle Love and released defensive tackle Anthony Toribio, the team announced today.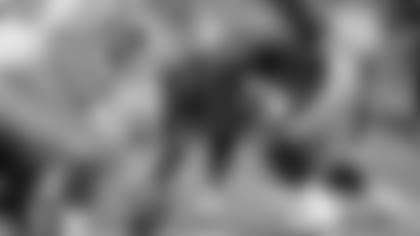 Kyle Love (6-1, 315) has played in 41 games (25 starts) in three NFL seasons with the New England Patriots (2010-12). He has tallied 65 tackles (36 solo), 5.5 sacks (-22.0 yards), one fumble recovery and one pass defensed. Love was acquired via waiver claim by the Jacksonville Jaguars on May 16, 2013 and released by Jacksonville prior to the start of the regular season. He originally entered the NFL as an undrafted free agent of the Patriots in 2010. Love played in 44 games at Mississippi State, finishing his career with 71 tackles.
Born in the Republic of South Korea, the Fairburn, Ga., native prepped at North Clayton High School in College Park, Ga.
Anthony Toribio has seen action in 25 contests in five NFL seasons with the Green Bay Packers (2009) and Kansas City Chiefs (2010-13). He owns 12-career tackles (nine solo). He originally joined Kansas City in 2010 off a waiver claim from the Green Bay Packers. Toribio spent the 2011 season on the Chiefs practice squad roster. He appeared in one game for Green Bay in 2009, after originally entering the NFL as a rookie free agent with Miami in 2008. The Miami, Fla., native was a four-year letterman at Carson-Newman.