The Kansas City Chiefs announced on Monday that the club signed linebacker Edgar Jones and released linebacker Andy Studebaker.
Jones has played 57 games during six NFL seasons with Kansas City (2012) and Baltimore (2007-11).
Primarily serving as a special teams player, he's totaled 39-career tackles, one forced fumble and three fumble recoveries, one he returned for six against the Tampa Bay Buccaneers in Week 6.
On defense, he's totaled nine tackles (five solo) and 1.5 sacks. While in a Baltimore Ravens uniform, he saw action in 41 games, contributing as both a LB and TE.
Jones originally entered the NFL as an undrafted free agent of the Ravens from Southeast Missouri State University in 2007.
As a senior at Southeast Missouri State, Jones was named a first-team All-American after leading Division I-AA with 12 sacks in 2006. He was a two-time all-state selection as a defensive end at Rayville High School in Rayville, Louisiana.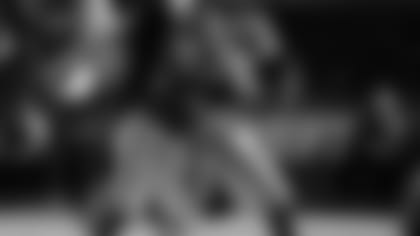 In addition to signing Jones, the team made another move, releasing LB Andy Studebaker, who played in 70 games (eight starts) during five NFL seasons with the Chiefs.
He primarily served on special teams, recording 45 tackles and recovered a fumbled punt in the end zone for a touchdown. His career defensive stats include 51 tackles (40 solo), 2.5 sacks, two INTs, five passes defensed, one forced fumble and one fumble recovery.
Drafted by the Philadelphia Eagles in the sixth round (203rd overall) of the 2008 NFL Draft, he was signed by Kansas City from the Eagles practice squad on Nov. 19, 2008. Studebaker played collegiately at Wheaton College.