The Kansas City Chiefs announced on Sunday that the team has inked quarterback Alex Smith to a long-term contract. Terms of the contract will not be disclosed by the club.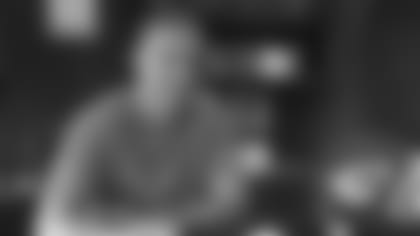 "It was a priority of ours to get this deal done and keep Alex in a Chiefs uniform long-term," Chiefs General Manager John Dorsey said. "Alex is a proven leader on and off the field. He is a special individual with a lot of ability, and we are fortunate to have him here."
"John and his staff along with Tom and his group have worked hard to get this deal done. They've done a nice job," Chiefs Head Coach Andy Reid said. "Alex is a smart, talented football player that has adapted well to our offensive scheme. He also, obviously, has had a tremendous amount of success as a quarterback in this league. We as a team are very happy to have Alex as our quarterback moving forward."
Smith (6-4, 217) joined the Chiefs via trade with the 49ers on March 12, 2013. Since 2011, Smith is 30-9-1 as a starter in the National Football League. In his first season with the Chiefs, Smith completed 308 passes for 3,313 yards (60.6%) with 23 touchdowns and only seven interceptions. He led the team to a 9-0 start and an 11-5 regular season record marking the greatest single-season turnaround in franchise history after the club finished 2-14 the year prior. Smith earned his first-career Pro Bowl berth following the 2013 season.
Entering his 10th season in the National Football League, Smith has played in 95 games (90 starts), completing 1,598 of 2,685 passes (59.5%) for 17,593 yards with 104 touchdowns and 70 interceptions. He has also been effective on the ground, rushing 288 times for 1,192 yards (4.1 avg.) with five rushing touchdowns.
Smith originally entered the NFL as the first overall pick in the 2005 NFL Draft by the San Francisco 49ers. He graduated from the University of Utah.
Alex Smith has two days of fun with local kids during his football camp at Shawnee Mission West High School.