The Kansas City Chiefs signed fullback Toben Opurum to the team's practice squad and waived DL Jordan Miller, the team announced today.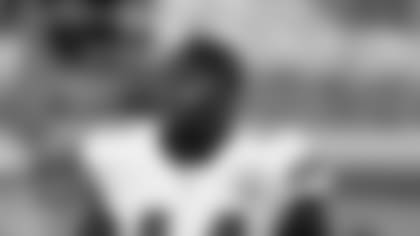 Opurum (6-1, 250) originally joined the Chiefs as a rookie free agent on May 17, 2013. He served on Kansas City's practice squad for the first two weeks of the regular season. Prior to joining the club, he played defensive end and linebacker at the University of Kansas where he recorded 109 tackles (59 solo), 6.5 sacks (-47.0 yards), four forced fumbles, two fumble recoveries and seven passes defensed.
Toben played running back for the Jayhawks in 2009, rushing 133 times for 554 yards and nine touchdowns. He also served on the school's special teams unit. The Richardson, Texas native prepped at  Plano East High School in Plano, Texas.
Miller originally entered the NFL as an undrafted free agent with the Chicago Bears on July 26, 2011. He spent the first 16 games on the Bears practice squad, before being signed to the active roster on Dec. 27 for the club's postseason run. He was signed by the Green Bay Packers on Oct. 23, 2012, where he spent time on both the practice squad and active roster.
He played collegiately at Southern University, recording 90 tackles (42 solo), 15.5 sacks, two fumble recoveries and a forced fumble in 31-career games with the Jaguars.
Miller prepped at Largo High School in Marlboro, Md.