The Kansas City Chiefs announced on Friday that the club has signed wide receiver Weston Dressler and released cornerback Dunta Robinson.
Weston Dressler (5-7, 179) joins the Chiefs after six seasons with the Saskatchewan Roughriders in the Canadian Football League (CFL) from 2008-13. He registered 442 receptions for 6,531 yards (14.8 avg.) with 43 touchdowns. He added 48 carries for 286 yards (6.0 avg.) with two rushing touchdowns. Dressler tallied 92 punt returns for 907 yards (9.9 avg.) with one touchdown and 31 kickoff returns for 634 yards (20.5 avg.). In 2013, he caught 70 passes for 1,011 yards with nine touchdowns to help the Roughriders to a Grey Cup title. He has recorded 1,000 or more yards in five of six CFL seasons and set career highs in receptions (94), yards (1,206) and touchdowns (13) in the 2012 season.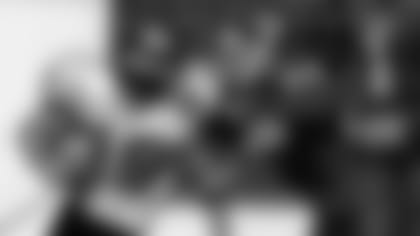 The Bismarck, N.D., native played collegiately at the University of North Dakota, playing in 39 games (22 starts), recording 167 receptions for 2,110 yards (12.6 avg.) with 25 touchdowns. He prepped at Bismarck High School, where he was a three-time all-state and all-conference selection and was named the 2003 Gatorade Player of the Year.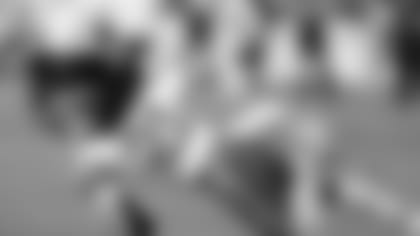 Dunta Robinsonhas played in 139 games (128 starts) in 10 NFL seasons with the Houston Texans (2004-09), Atlanta Falcons (2010-12) and Kansas City Chiefs (2013). His career numbers include 593 tackles (503 solo), 5.5 sacks (-36.5 yards), 17 interceptions for 194 yards with one touchdown and 91 pass breakups. Robinson played in eight games (two starts) with the Chiefs in 2013. He tallied 13 solo tackles, four passes defensed, and one fumble recovery.
The Athens, Ga., native originally entered the NFL as a first-round draft pick (10th overall) of the Houston Texans in the 2004 NFL Draft. Robinson played collegiately at South Carolina. He prepped at Clarke Central High School in Athens, Ga.